Need a hand organizing your office? A little storage can go a long way, and there are storage options for just about every type of clutter you can imagine. Read our comprehensive guide to office storage to determine what type you might need for your workspace.
Filing Cabinets
Got paper clutter? Get a filing cabinet! Filing cabinets or files are ideal for sorting and organizing paperwork. There are dozens of options available, so be sure to read our complete guide to filing cabinets to learn more.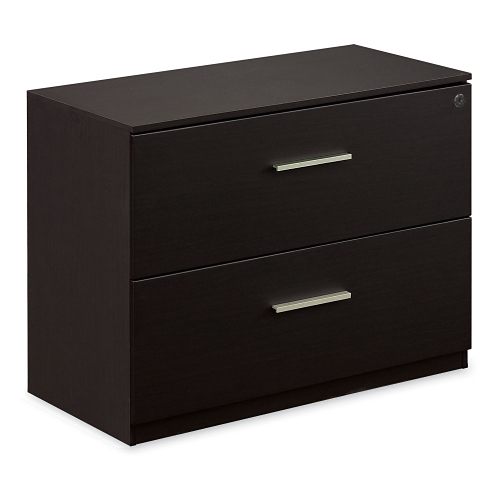 Storage Cabinets
A storage cabinet is a bookshelf with doors that keep contents concealed. Storage cabinets come in a huge range of styles and sizes and may or may not come with lockable doors. Storage cabinets may be mobile or stationary.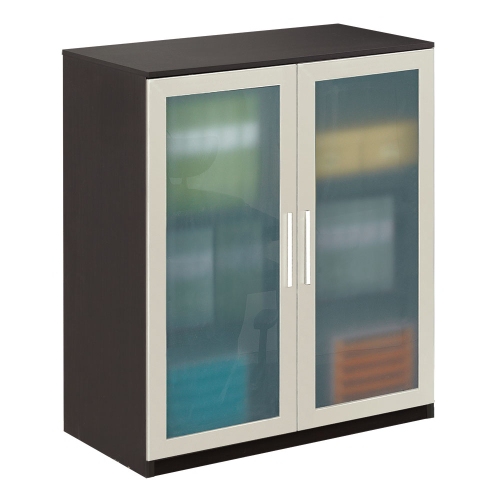 Storage Credenzas
A storage credenza is often referred to as a buffet and is commonly used in private offices and conference rooms to store supplies and office essentials. Credenzas are wider than they are deep and may have doors, drawers or open display areas.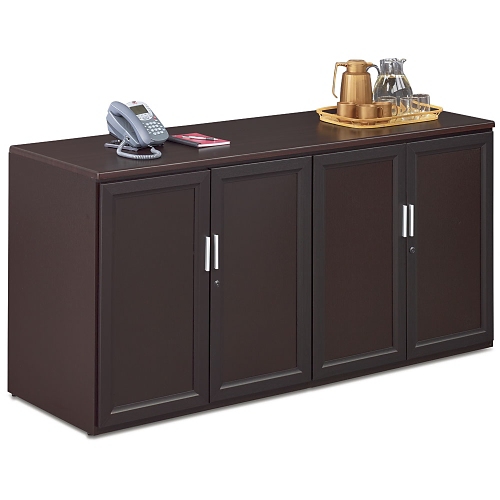 Storage Shelving
Storage shelving is metal open shelving that is typically used in a utility setting such as a mail room or storage closet to store surplus boxes and office supplies.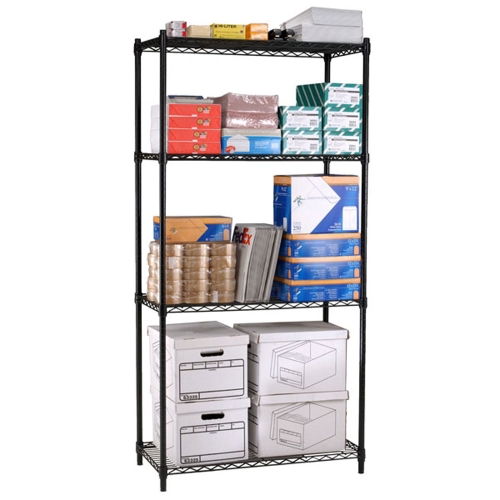 Wardrobe Cabinets
A wardrobe cabinet is a doored storage unit with a space specifically designed for hanging up jackets and other articles of clothing.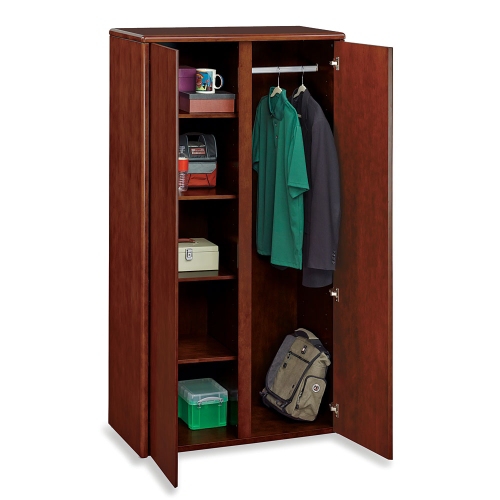 Bookcases
A bookcase is a storage cabinet without doors, though some bookcases may have doors on just the lower or upper half of the unit. Bookshelves come in a huge array of sizes and styles, and many include special features such as built-in lighting or an attached ladder.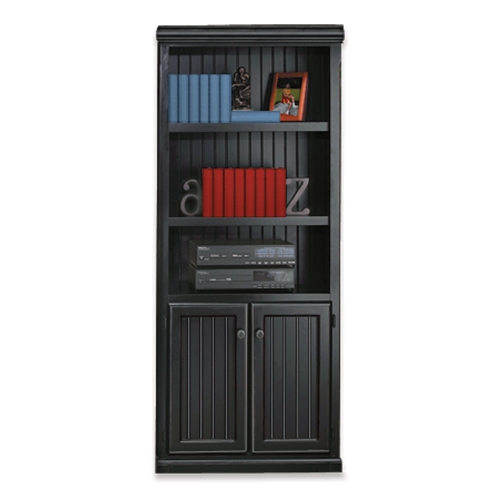 Storage Islands
An office storage island sits in an open space and is counter-height. Storage islands provide a spacious work surface along with any combination of filing, shelving or doored storage.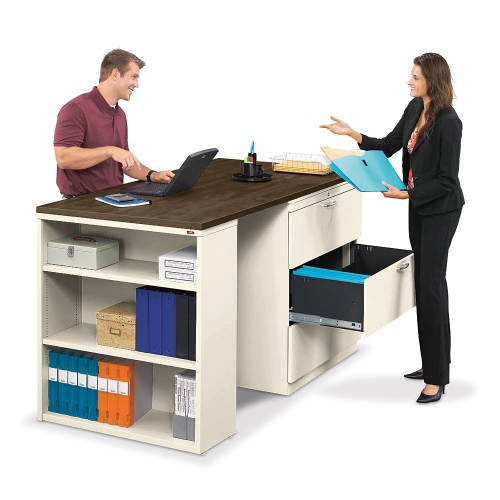 Lockers
Lockers are storage units that lock and typically include multiple lockable compartments in a single unit.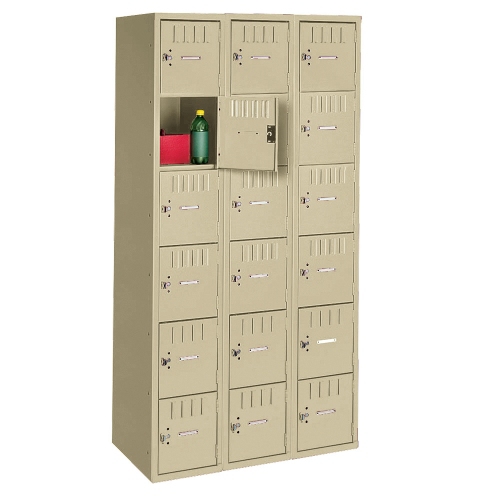 Display Cases
Display cases are somewhere between storage cabinets and bookcases. These units are specifically designed to show off their contents while at the same time keeping them protected from theft and from collecting dust. Glass doors accomplish this task and are often lockable for an extra layer of protection.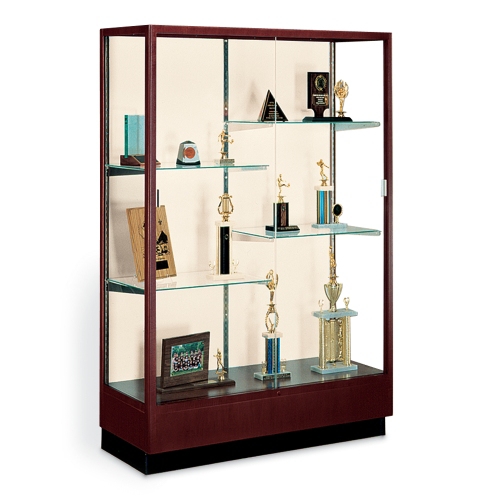 Machine Storage Stands
Machine stands are also known as printer stands because they are commonly used to house a computer printer. The printer is typically kept on the top of the unit while the underside will usually include a drawer or open area for keeping ink and printer paper. Machine stands can be stationary or mobile.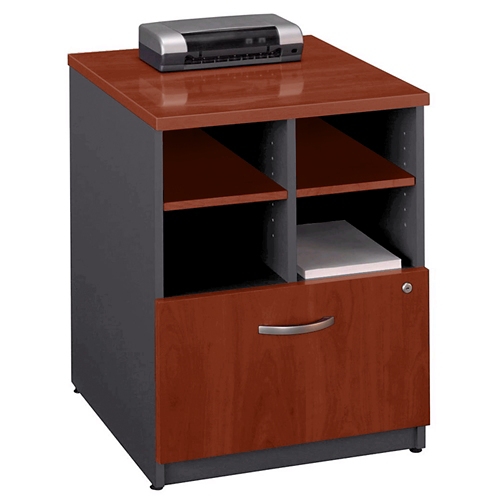 Literature Organizers
Literature organizers may include mail sorters, brochure holders and magazines racks.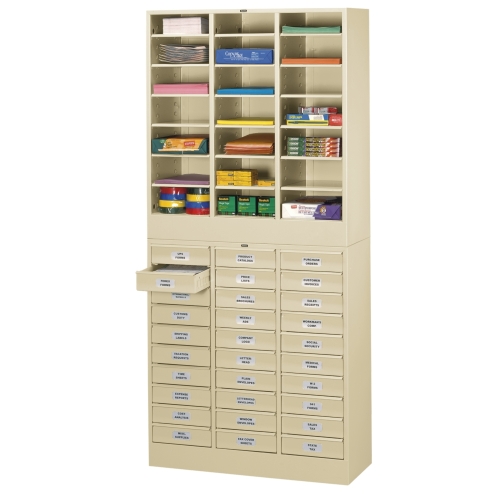 Key Cabinets
Key cabinets are commonly used in valet services and hotels and are lockable boxes specifically made for storing multiple keys.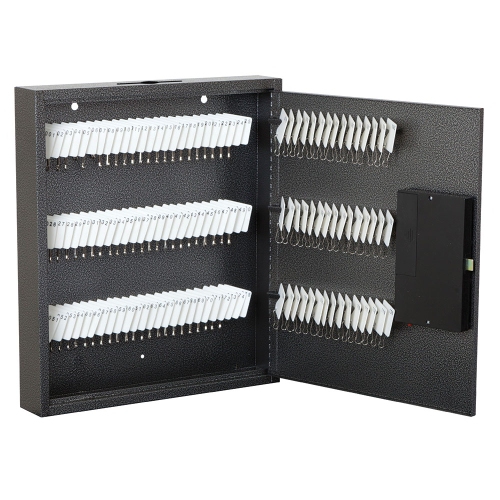 Safes
A safe is a heavy duty lockable storage unit meant to prevent theft.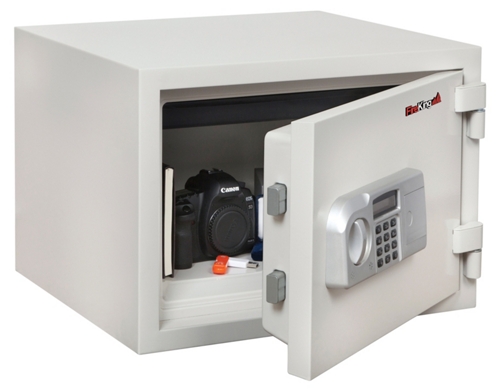 Fireproof Storage
Fireproof safes and storage units are made of extra-durable material that makes them resistant to damage caused by fire and water.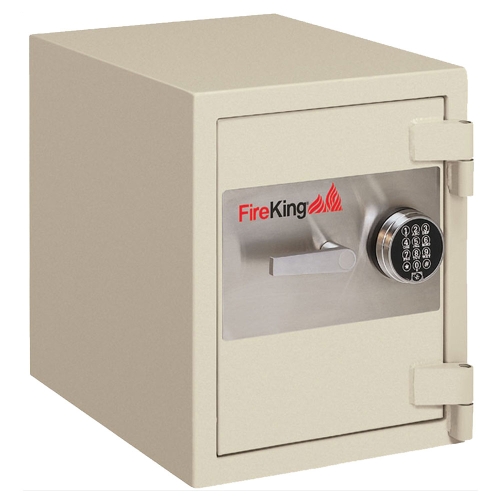 Storage Hutches
A storage hutch is a hutch designed to sit on the desk top of a specific desk in order to provide vertical storage so that additional floor space does not need to be used.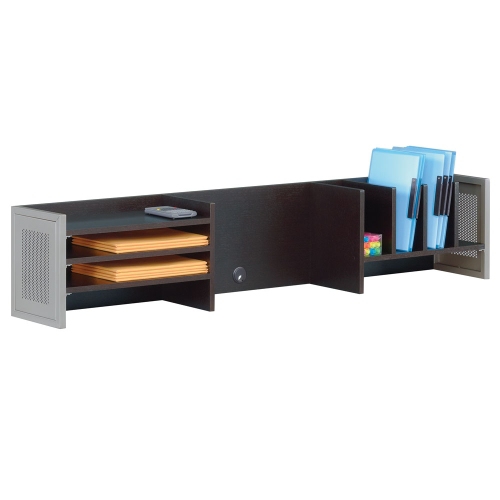 Binder Organization
Due to their large size, binders require specific storage options. Binder storage comes in stationary and rotating options.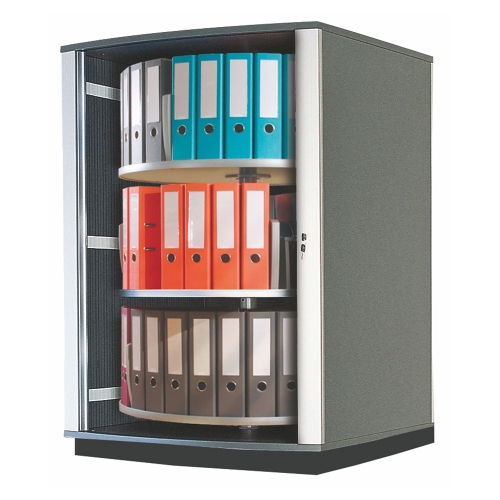 Need more help finding office storage that works? Shop our full selection of office storage or call our furniture experts at (800) 558-1010.