How do I clean my desk? Not all office desks are created equal, and you'll need to take the construction of yours into account before you jump into a potentially harmful cleaning routine. Read on for our recommendations for keeping your desk looking like new year after year.
General Desk Care Tips
Dust regularly. How often you need to dust your desk depends on how often it's used, but we recommend adding dusting to your weekly office cleaning routine.
Avoid direct sunlight and heat. Putting your office desk in direct sunlight or hot temperatures is a recipe for discoloration and warping over time, especially when it comes to wood and veneer options. If your desk falls into direct sunlight, do your best to close the curtains or blinds when you're not in the office to minimize the amount of time your furniture is exposed to sunlight.
Prevention is the key to perfection. Regardless of what your desk is made of, preventing stains, scratches and dents is the best way to keep it looking good as new for years to come. Keep a glass top or desk blotter on your desktop to prevent damage caused by writing directly over the surface. We also recommend using a coaster when setting cold or hot beverages on your desk.
How to Clean an Office Desk
Wood desks that are truly solid are rare and the most difficult to care for. Because these desks are the most susceptible to warping, be sure to avoid using harsh cleaners. Wipe down your desk with a dry lint-free cloth for regular cleaning, and select a wood polish to apply for a deeper clean. We recommend testing out the wood polish on a hidden spot of your desk first to ensure it works well with the wood before applying to the entire desk.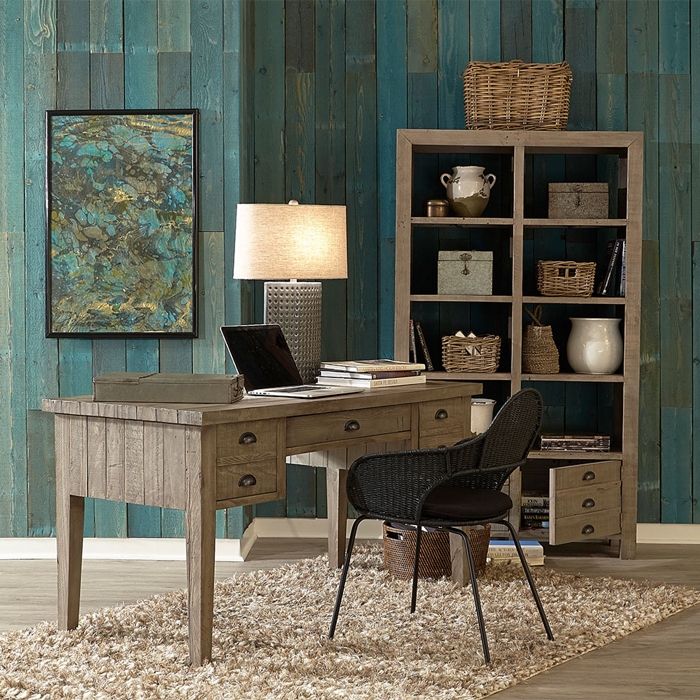 Veneer desks are made of a thin layer of real wood over a plywood base. As such, it should be cleaned like real wood with a mild soap and water mixture applied with the grain. Avoid aerosol cleaners and polishes with veneer as well as any waxy, oil-based cleaner which can leave unwanted residue. Learn more about how to clean veneer here and how to protect veneer surfaces here.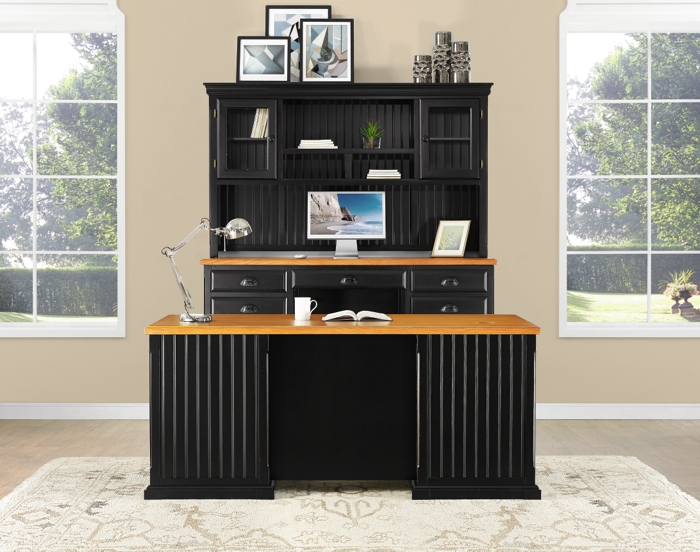 Laminate is much easier to maintain and clean than solid wood and veneer since it is a manmade material that is highly resistant to scratches and stains. Wash laminate furniture using a mixture of liquid dish soap and warm water, then rinse with cold water. Spills and sticky spots can be easily wiped up with a warm washcloth without damaging the surface of the desk. Learn more about how to clean laminate furniture here.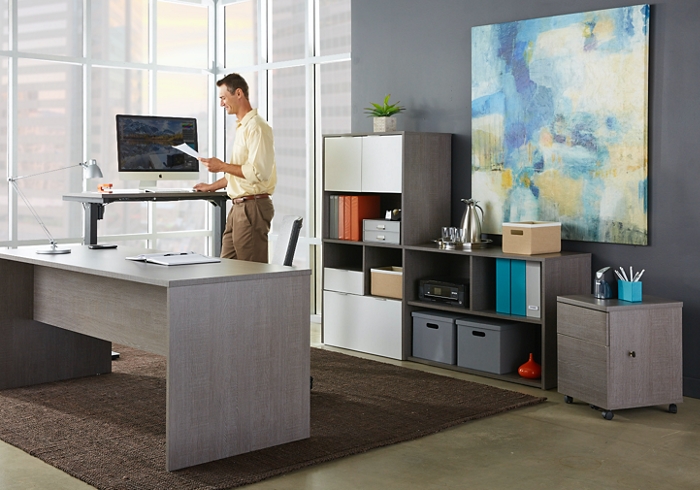 Metal desks or desks with metal legs can collect dust and grime just as easily as any other desk and include the added risk of developing rust without proper care. Simply dust regularly and wipe down with a damp cloth from time to time to keep metal desks looking their best. Keep in mind that most metal desks have a top made of another material, so you may need to care for each part of the desk a little differently as a result.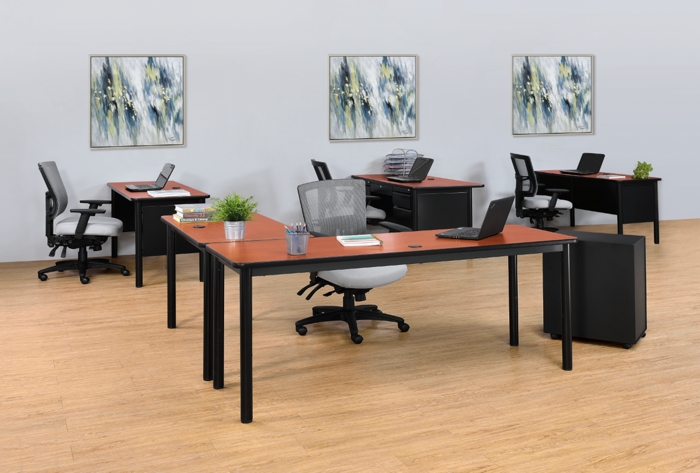 Need more advice on keeping your office desk looking like new? Call our furniture experts at (800) 558-1010 or shop our full selection of office desks here.