What is Active Seating? Active seating is a tool that allows you to move around while sitting. While you may have heard that sitting is the new smoking, what you may not know is that extended periods of standing also have their negative health effects. To combat this, we recommend keeping at least one type of active chair or stool at your desk to sit at when you aren't standing or relaxing at work. Below you'll find some of the most popular types of active seating available.
Leaning Stools
A leaning stool or perch stool is a stool seat on a long, pole-like base that forces the user to lean back and shift his or her weight back and forth in order to maintain a stable seated position. We always recommend using a stabilizing foot rest along with your leaning stool to prevent your feet from sliding around on the office floor while you lean. Some options such as leaning perches by Safco even come with a built-in anti-fatigue mat for optimal comfort. Tall or short? No need to worry. All leaning stools come with an integrated seat height adjustment so that you'll be able to find your ideal seated position with a flick of your wrist.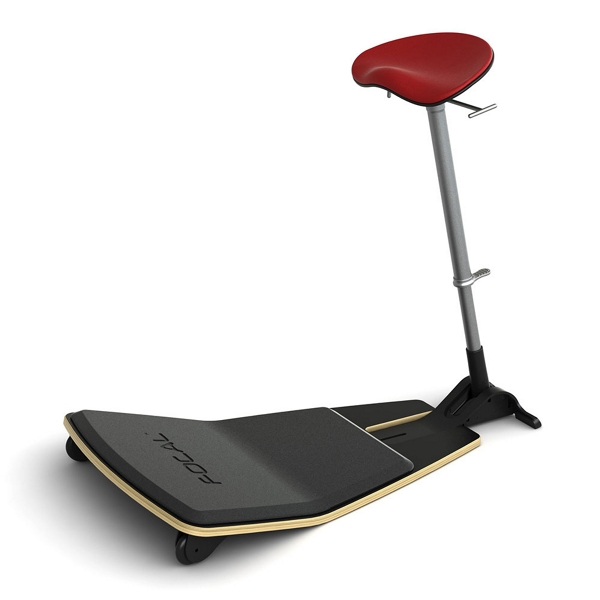 Balancing Stools
Similar to leaning stools, balancing stools consist of a height adjustable seat that points straight up like a standard stool. The difference? Balancing stools sit atop a wobbling base, forcing the user to shift his or her weight to sit upright. The flexible base allows the user to adjust the angle of the seat any which way, allowing for a more active sitting experience that promotes fidgeting and greater range of motion while seated. Like leaning stools, balancing stools are available in an assortment of upholstery types, including fabric and faux leather among others.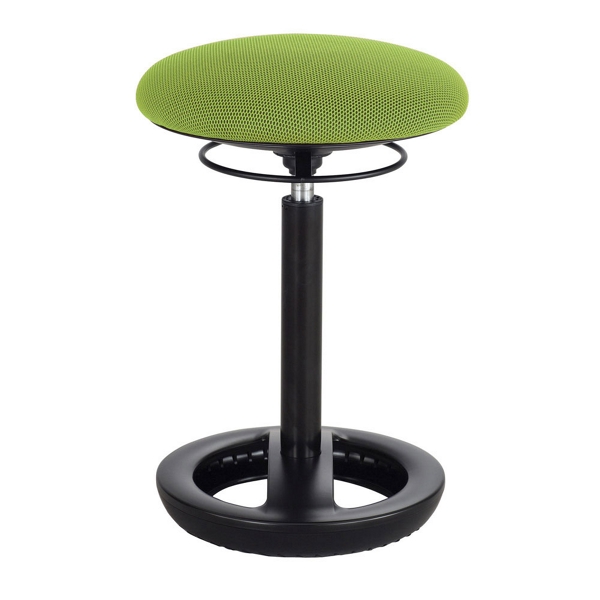 Ball Chairs
Possibly the most well-known product on this list, the ball chair allows its user to bounce and lean while they sit. These types of balls have been used as chairs for years already, but if your exercise ball is always bouncing away from your desk, then you may want to go for an option that was specifically designed for use in an office setting. The Zenergy ball chair by Safco, for example, has four legs and feet that keep the unit in one place so that you can bounce with freedom while you work.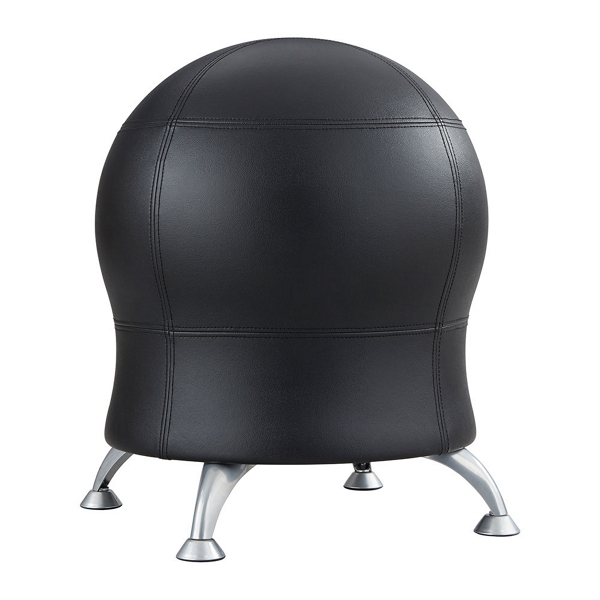 Kneeling Chairs
A kneeling chair may look like a challenge in chair form at a glance, but this ergonomic seating option is designed with your proper posture in mind. The position of the seat and knee pads forces your body into a forward position, causing you to have to balance in order to sit up straight. Kneeling chairs have been to known to reduce the pressure from long-term sitting, allowing your diaphragm to move efficiently thereby promoting better breathing and blood circulation.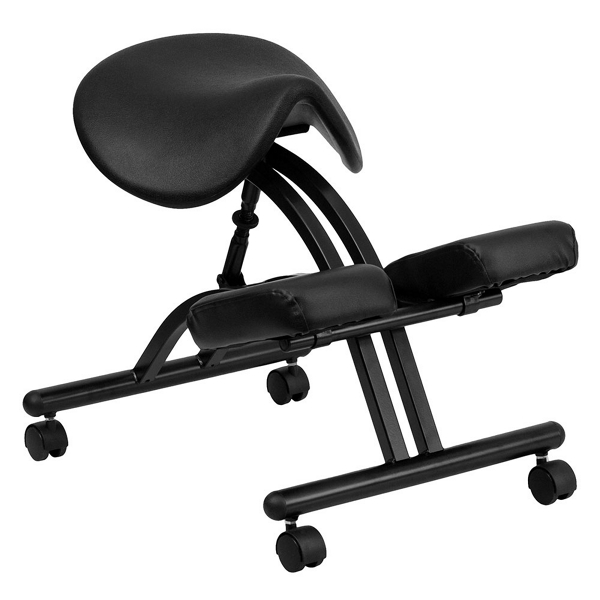 Need more options? We've got you covered. Shop our complete assortment of active seating or peruse our full collection of chair articles on the NBF Network.