Spring is here, and that means it's time to reevaluate the outdoor areas of your office. Whether you're starting from scratch or need to update your old furniture, offering a well-furnished outdoor break and meeting area will provide employees with a space to enjoy the great outdoors when weather permits, which can be a great mood booster at work.
Outdoor tables provide a designated space for employees to go eat their lunch or hold casual meetings on nice days. From wooden picnic tables to metal bistro tables, there are plenty of options to choose from both large and small. You can even find coffee and end tables built for outside use, which are ideal for an outdoor employee lounge.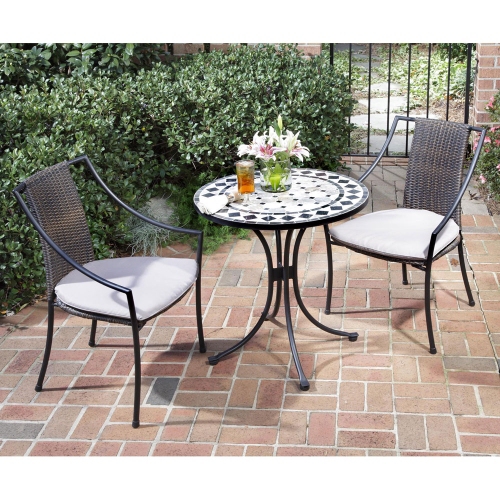 Outdoor seating, including dining chairs, benches, Adirondack chairs and gliders should be provided to give employees a place to sit and enjoy their break or relax during a meeting. Like outdoor tables, most outdoor seating options are made of treated wood, metal or plastic, allowing them to resist damage commonly caused by the elements like rain and sun damage.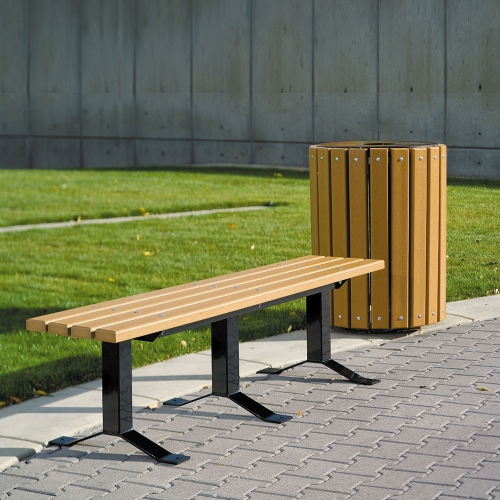 Bike racks added to the outside of your office building accommodate bike riders and encourage eco-friendly modes of transportation, which many will appreciate.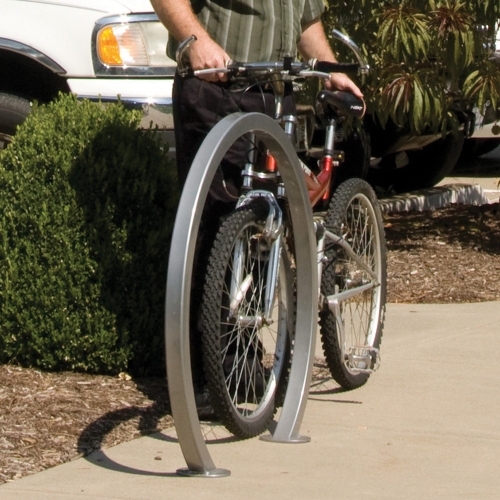 Outdoor waste receptacles make it easier to keep your outdoor area clean. Choose from trash and recycling centers in a surprising array of styles to keep up the look of your building.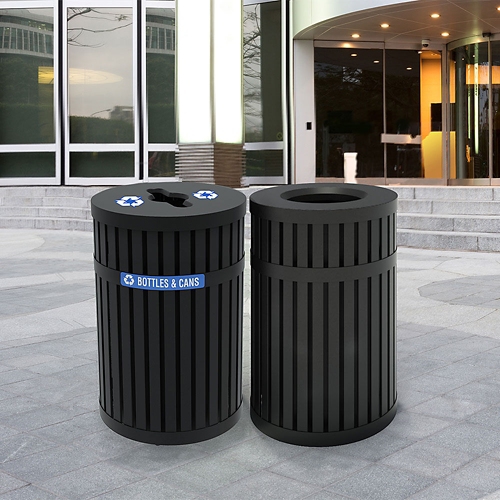 Smokers stations assist in keeping your outdoor area clean by providing a designated space for smokers to put out their cigarettes rather than throwing them on the ground. Like waste receptacles, smokers stations are available in a wide assortment of styles to blend in seamlessly with the look of your building.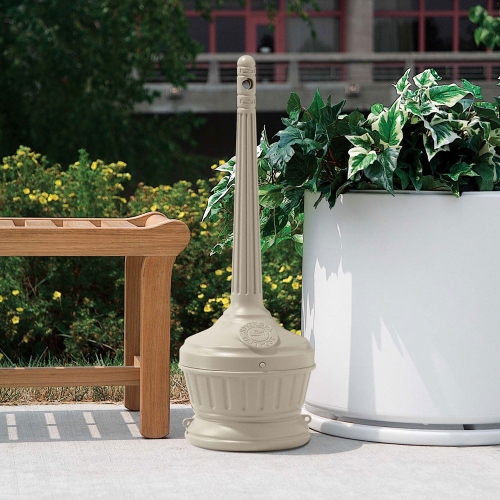 Outdoor boards are typically bulletin boards with protective glass doors and weatherproof framework that makes them resistant to damage that can be caused by the elements, from sunlight to storms.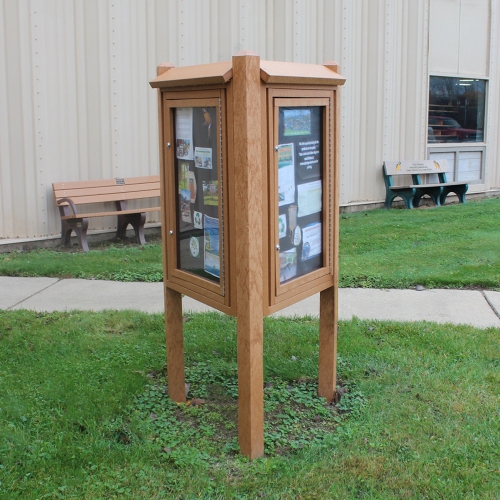 Signage in your outdoor space will direct employees and visitors where to go and relay important information about your outdoor office space. Signage made for outdoor use is typically made of plastic or metal for long-lasting resistant against the elements.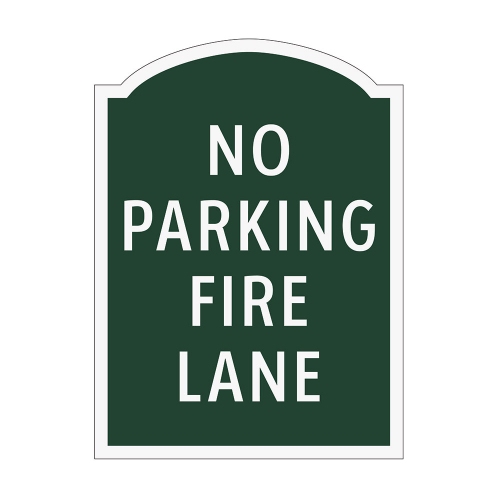 Umbrellas are often offered as accessories to picnic tables to block sunlight and rain. Be sure to double check that the umbrella you're considering will fit in your outdoor table before you buy.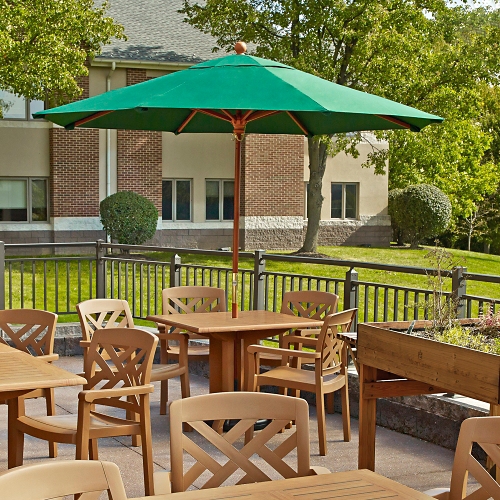 Planters bring a bold look to your outdoor space by containing plants in a decorative way. The options are endless when it comes to your choice in planter styles.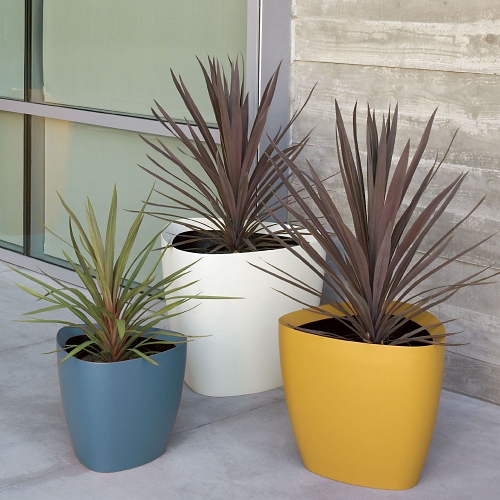 Eco-friendly outdoor furniture conforms to the standards set forth by at least one of the many certifications for green furniture, including Level certification, GreenGuard certification and more. Learn more abot eco-friendly terms and what they mean here.
Need help selecting the best outdoor furniture for your office building? Call our furniture experts at (800) 558-1010 or peruse our full assortment of outdoor office furniture.