Bringing lamps into an office has benefits that you may not expect. Not only can they help illuminate a workspace at an employee's desk, but they can change the entire face of a room. Lamps come in a huge variety, from those that serve a basic purpose to brighten up a space to those that are true statement pieces, acting as crucial elements of décor that can really set the mood in an office.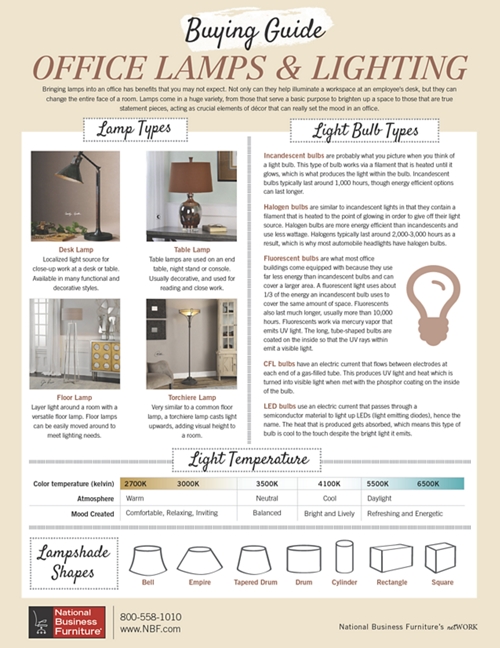 Download the infographic here.
Types of Lamps
Desk lamps are designed to provide light to a workspace and are commonly used on a desk to light up a small area that may otherwise not get much light. This is the smallest type of lamp, and most options measure around 20" tall. Although decorative options do exist, most desk lamps are used more for their function than their design aesthetics.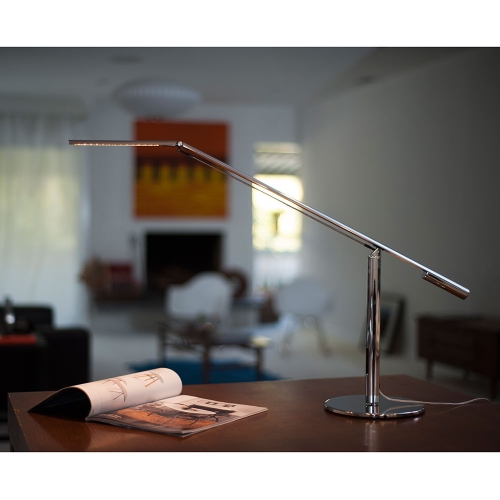 Table lamps are designed to be decorative pieces and are often used as décor in waiting rooms and private offices. Although they do provide the practical purpose of helping to illuminate a room, they are more commonly sought out to bring style into a space. Aptly named, table lamps are designed to be positioned on an end table or console table; therefore, they are larger than desk lamps, usually measuring 30"-40" tall.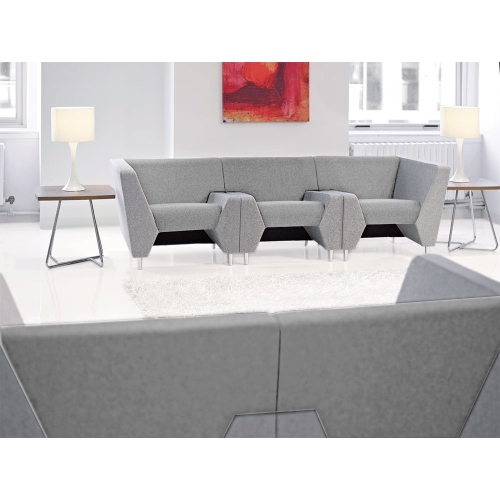 Floor lamps are designed to be placed on the floor and can be decorative or have a no-frills look. This is the tallest type of lamp, usually measuring 60" or taller.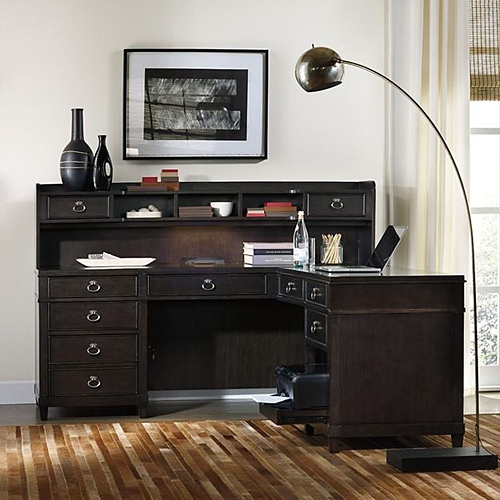 Torchiere lamps have a torch-like design that consists of a straight body extending upwards into what looks like an upward-facing or upside-down lampshade.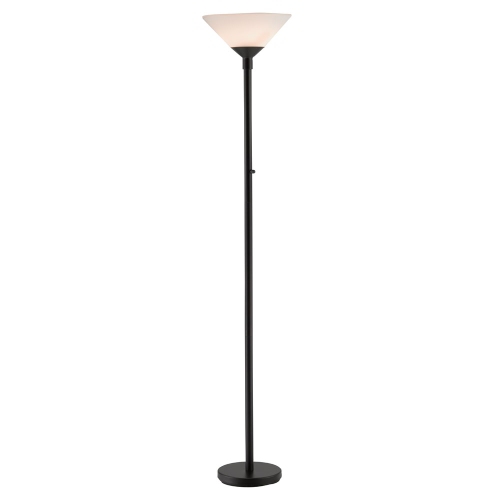 Types of Lighting
Ambient lighting, also called general lighting, provides the overall source of light in a room. Ambient lighting is typically achieved with overhead bulbs on the ceiling or with strategically placed floor lamps.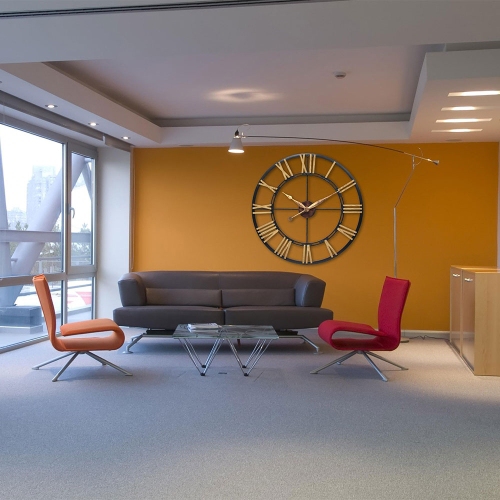 Task lighting, as the name suggests, enables users to better perform tasks such as reading in one specific area. Desk lamps are a common form of task lighting.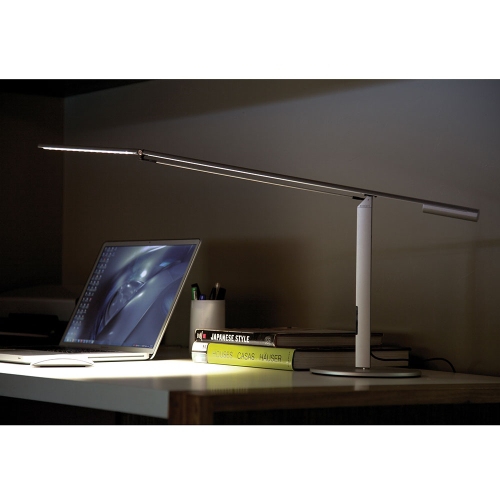 Accent lighting creates visual interest in a room and is typically used to highlight a certain feature of a space. Table lamps are commonly used as accent lighting.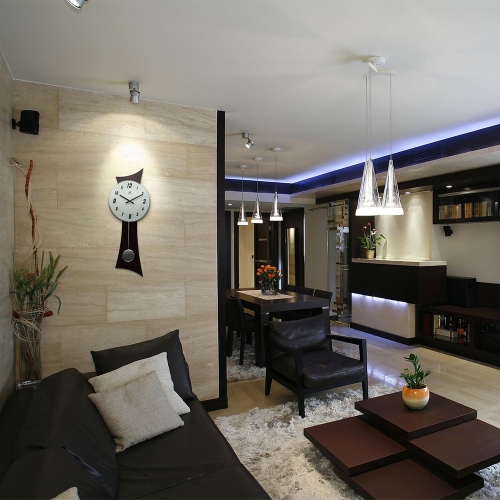 Light Color
Natural light is ideal for reading and has an intensity of 5000K-6500K.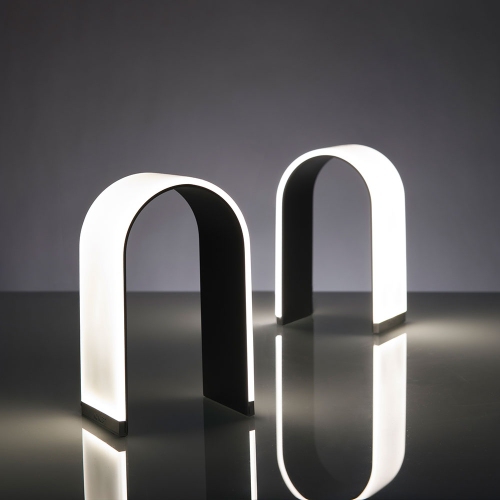 Cool light has an artificial look and a slightly blue hue that's ideal for workspaces and hallways. Cool lighting has an intensity of 3500K-4100K.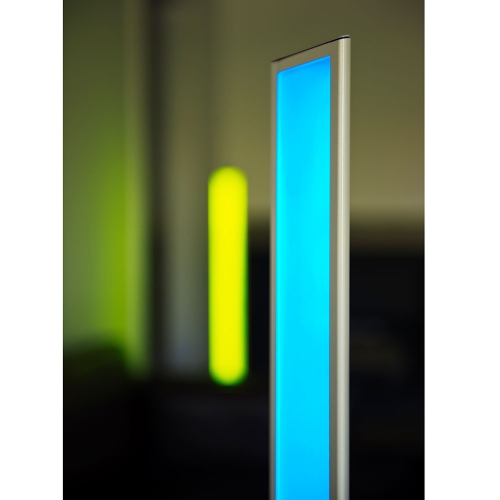 Warm light is the color of incandescent light bulbs and gives off a more subdued light that's ideal for lounge and waiting areas. Warm light has an intensity of 2500K-3000K.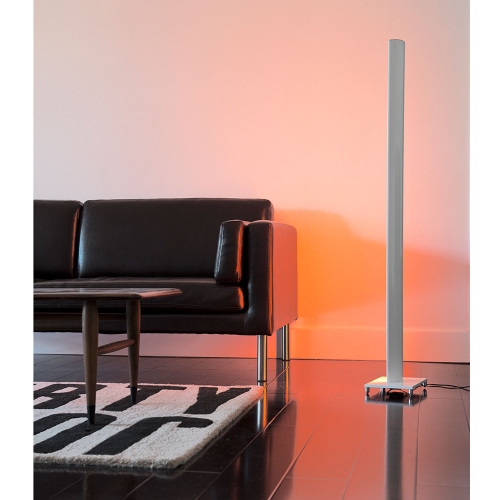 Light Bulb Types
Incandescent bulbs are probably what you picture when you think of a light bulb. This type of bulb works via a filament that is heated until it glows, which is what produces the light within the bulb. Incandescent bulbs typically last around 1,000 hours, though energy efficient options can last longer.
Halogen bulbs are similar to incandescent lights in that they contain a filament that is heated to the point of glowing in order to give off their light source. So what's the difference? Halogen bulbs are more energy efficient than incandescents and use less wattage. Halogens typically last around 2,000-3,000 hours as a result, which is why most automobile headlights have halogen bulbs.
Fluorescent bulbs are what most office buildings come equipped with because they use far less energy than incandescent bulbs and can cover a larger area. A fluorescent light uses about 1/3 of the energy an incandescent bulb uses to cover the same amount of space. Fluorescents also last much longer, usually more than 10,000 hours. Fluorescents work via mercury vapor that emits UV light. The long, tube-shaped bulbs are coated on the inside so that the UV rays within emit a visible light.
CFL & LED bulbs are the most energy-efficient options available. These types of light bulbs have a lower wattage than incandescent options, and they emit the same amount of light. Here's how they work:
CFL bulbs have an electric current that flows between electrodes at each end of a gas-filled tube. This produces UV light and heat which is turned into visible light when met with the phosphor coating on the inside of the bulb.
LED bulbs use an electric current that passes through a semiconductor material to light up LEDs (light emitting diodes), hence the name. The heat that is produced gets absorbed, which means this type of bulb is cool to the touch despite the bright light it emits.
Need more help finding the best lighting and lamps for your office? Call our furniture experts today at (800) 558-1010 or shop our full selection of lamps and lighting here.
Download the infographic here.