Keeping cables at bay is an often-overlooked part of creating a beautiful conference room or meeting space. While it may be just as much of an aesthetic choice as it is a safety measure, great cable management keeps workspaces clean and pathways clear, so you can stay focused on the big ideas at hand.
Tech-Ready Designs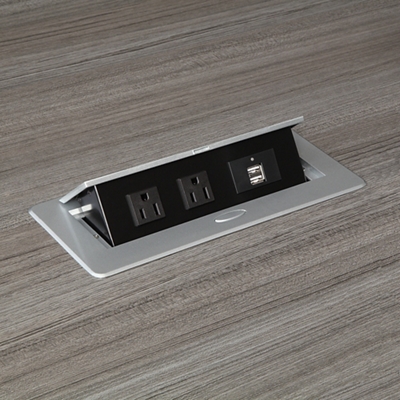 When purchasing conference tables and credenzas, look for pieces that were designed with tech in mind. Grommets are a no-brainer for keeping conference phone cords out of sight and out of mind, allowing other power adapters and connectors to run beneath the table instead of out in the open.
Keep your devices powered up thanks to tables with integrated plugs and USB ports. Self-storing, out-of-the-way power modules may be built into the surface of the table or along the sides so that laptops, phones, and tablets can stay up-and-running during marathon meetings and brainstorming sessions.
Safe and Streamlined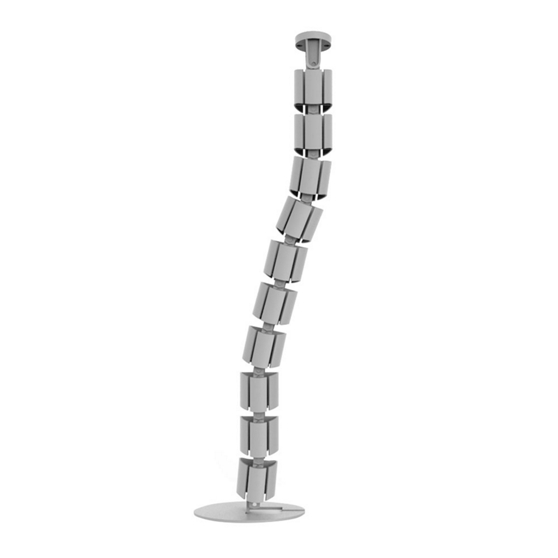 Where there's cables, there's outlets, and sometimes they're not in the most convenient places. Avoid trip hazards and enhance workplace safety by keeping grounded cords out-of-the-way and well-organized. If you're planning a renovation or refresh, consider installing additional outlets in areas beneath conference tables or behind credenzas.
On-the-ground cable covers are a necessity for keeping data and power cables in line and are designed to be low-profile to reduce trips and falls. Consider adding baseboard or corner raceways to create smooth, out-of-the-way paths to outlets and data ports. When running cables through the walls isn't an option, keeping wires concealed is the second best choice for workplace safety.
Optional Additions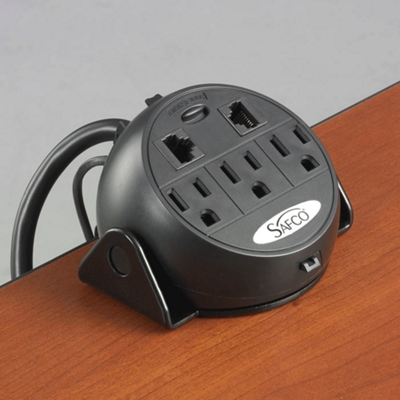 As your technology needs change and grow, retrofit existing furniture pieces to suit your evolving needs. Quick and inexpensive fixes, such as stick-on cable clips or Velcro closures, are easy to mount to smooth surfaces and offer semi-permanent solutions. Cable sleeves and spirals, as well as under-table baskets, make for easy ways to consolidate cords into a singular, streamlined run.
Use adhesives or screws to mount power strips beneath tables or behind credenzas for easy, expandable power that can accommodate any number of temporary or constant usage needs. Be sure seek out power strips that are rated as surge protectors to protect against unexpected electrical spikes.
Go Wireless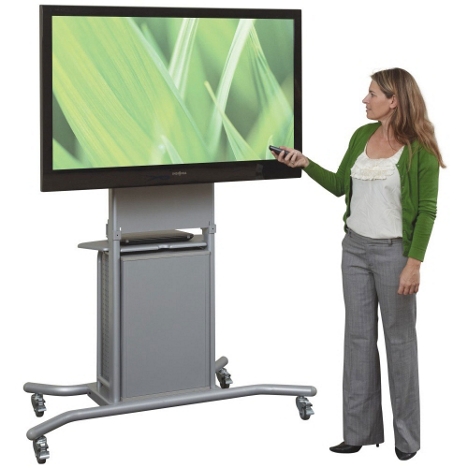 There's no shortage of programs and apps to allow your computer to communicate with televisions and presentation screens. Skip the HDMI cable and simply share your screen during presentations or opt to keep your computer on an out-of-the-way credenza and control the screen with a wireless keyboard and mouse.
Keep televisions mounted on the wall to save on counterspace and opt to run cables through the wall instead of down it. Take your screen on the go with a mobile monitor cart, allowing you to roll your television out of sight and out of mind when you're going analog.