What is a bariatric chair? In short, bariatric chairs are oversized seating designed to support more than 300 pounds of evenly distributed weight. But there's a lot more to it than that. Every office needs to be equipped with some big and tall seating, but this type of furniture is especially important for medical facilities that need to put guest safety at the forefront of every choice that's made. Here's what you should consider when it comes to the bariatric chairs you put in your healthcare facility.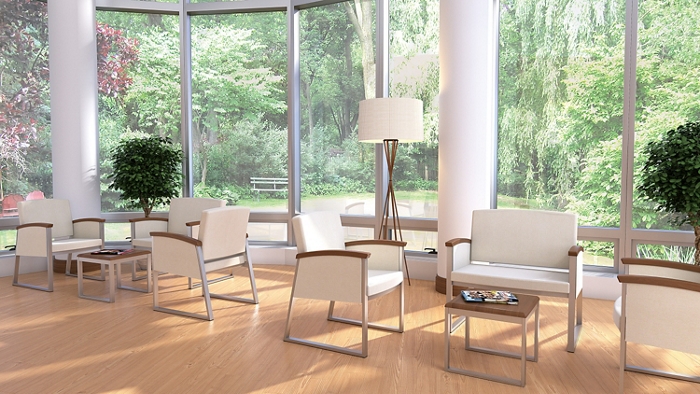 Number of bariatric chairs. How many bariatric chairs you'll need in your building will depend on the nature of your medical facility. We recommend a minimum of 15-20% of the seating in your waiting room be bariatric, though places such as orthopedic clinics should have more due to the types of patients they assist. When it comes to selecting how many bariatric chairs to add to the space, the key is to know your patient population and plan for it accordingly.
Also keep in mind that bariatric seating should be added not only to the reception area, but to the patient rooms as well. Provide at least one high weight capacity guest chair to each patient room. You may also want to equip each room with a bariatric doctor stool that has an extra-large seat and a reinforced base. Not only might healthcare providers need them, but patients sometimes sit on these stools as well.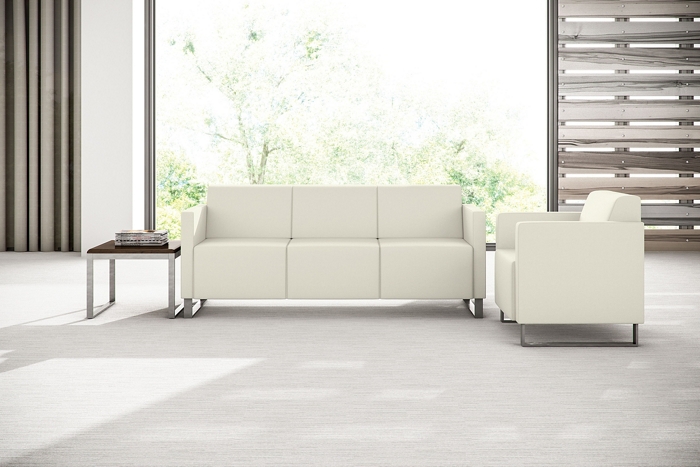 Weight capacity. There are no BIFMA standards for the load limit on bariatric chairs, but a 750 pound weight capacity or greater is typically preferred in healthcare settings. Many medical offices even look for bariatric chairs that can hold 1000 pounds or more. When shopping for your bariatric seating, be sure to note the difference between whether the weight capacity listed is referring to a static load or an active load. A static load weight capacity is the amount of weight a chair can hold when something is sitting still on top of it. In contrast, an active load weight capacity is the amount of weight a chair can hold when something is dropped on top of it. For active load capacity, chairs are put through a drop test meant to simulate the action of a person plopping down into the seat, making this a sometimes more reliable measurement of load limit, depending on your needs.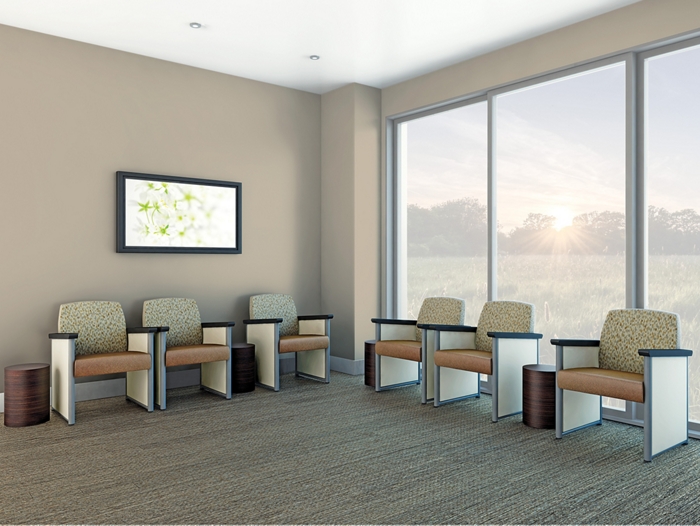 Seat and arm design. The seats on bariatric chairs do vary quite a bit, but if you're looking for the best of the best, select an option with a shallow seat design. A shallower seat will prevent guests from sinking down into the chair, making it easier for them to get up out of it without making a scene. Most bariatric chairs have a seat width of around 24"-30" to accommodate guests appropriately.
When it comes to the arms of the chairs, be sure to select an option that guests will not get stuck in as they try to get up. Although the width of the seat will often account for this, you may also want to select chairs that do not have enclosed arms or potentially those that do not have any arms at all. If you do choose bariatric chairs with arms, be sure that the arms have been tested to support the weight of somebody leaning on them to get up from the chair.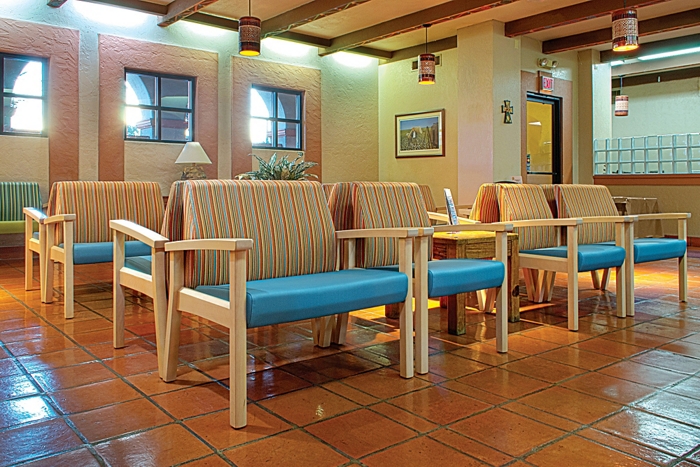 Dignity. The key to good healthcare design, particularly when it comes to bariatrics, is to ensure that your patients and other guests will maintain a sense of personal dignity during their visit. In other words, they shouldn't have to struggle to get into and out of a chair, and they shouldn't feel like they're being singled out by being forced to sit in a seat that looks very different from the other chairs in the room. Make bariatric patients feel just as comfortable both physically and emotionally as you want all of your patients to feel by providing attractive, easy-to-use seating options that support more weight than standard chairs. Safety and design are just about equally important when it comes not only to bariatric seating, but when it comes to the design of your healthcare facility as a whole.
Need help designing your healthcare facility? Call our furniture experts today at (800) 558-1010 or shop our full selection of bariatric seating here.