When VICI Salon and Beauty School decided to open a new location; Ron Thomas, director of corporate operations, had an important goal: find furniture that embodied the modern look of the location. "Style," Ron says, "is our sole reason for being."
Ron worked with Dan Wilkens, account executive at National Business Furniture, to find furniture that reflected the look and feel of VICI salons, yet was durable enough to withstand the heavy day-to-day traffic of a salon.
Chairs and stools from Izzy provided clients and students a comfortable seat to relax. The chairs' modern look extended the eye-catching design of the interior, and the plastic back and seat are impervious to hair color.
For the offices and conference room, Dan recommended furniture that was stylish, comfortable and space-efficient.
The result was a fashionable space where clients and staff are greeted with style and comfort every day. In other words, VICI looks good while making you look good.
VICI needed chairs that not only looked great, but could also withstand dyes and hair chemicals. The dramatic look of the Izzy chairs fits in with VICIs image.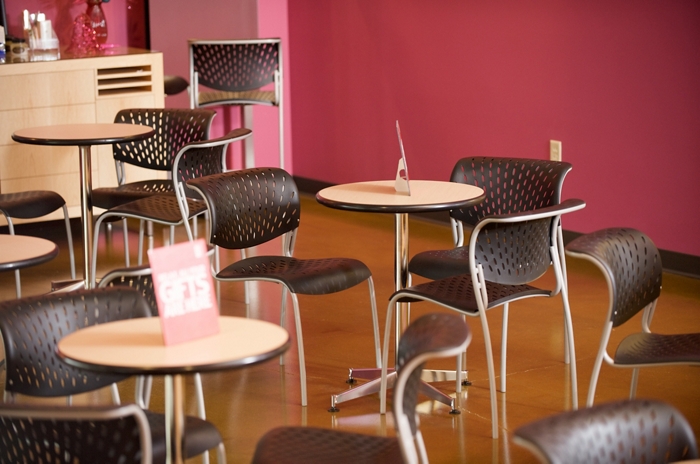 Designer Izzy stools in the VICI breakroom match the reception area.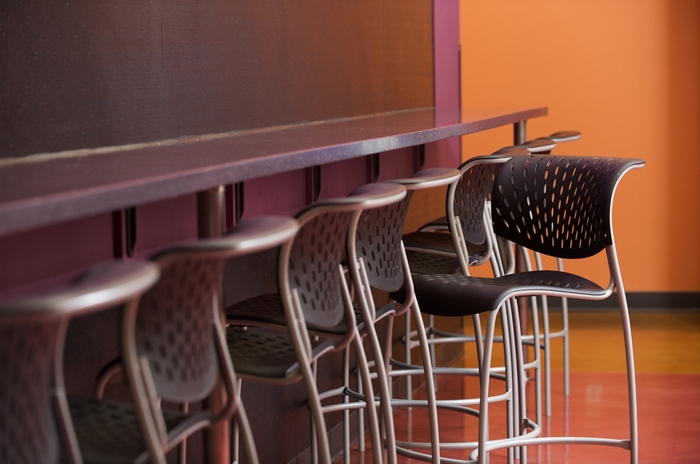 Offices at VICI were designed with modern furniture.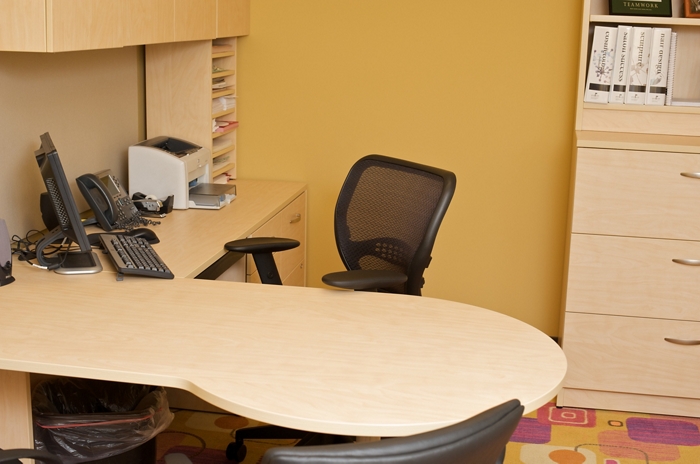 VICIs conference room matches the modern style of the office.