Advocare Society Hill Pediatrics, a pediatric medical practice, recently opened their doors in in Philadelphia, PA and wanted to bring a welcoming look to its 400-square-foot waiting area. For help creating a space that would be welcoming for young patients and their parents, the business turned to NBF Account Executive Kevin Emery.
A Small Space with Big Style
A doctor's office can often be a scary place, especially for young children. That's why Advocare Society Hill Pediatrics wanted to outfit its reception area with furniture and décor that's bright and bold. The kiwi and honeydew colored NBF Signature Series Mason Street chairs beautifully complement the lime green walls in the waiting area, and child artwork on the walls mark the space as a place for fun, not fright.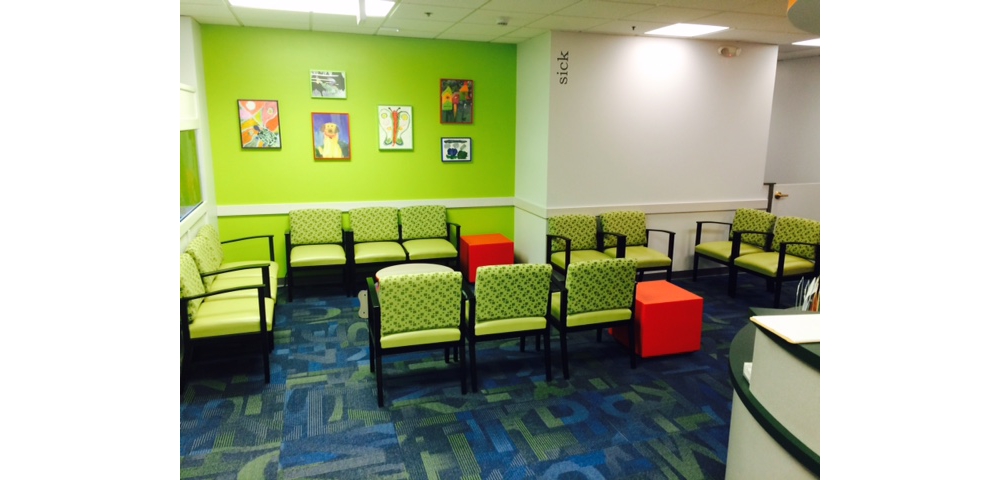 A Comfortable Fit
Although an attractive look is an important element of any waiting area, comfort is key. After all, who wants to sit in an uncomfortable chair while they wait for their appointment? This space is made comfy and cozy by the generous 4" thick seats and 3" thick backrests of the Mason Street chairs. Built-in lumbar curvature in each chair also helps to ensure comfort for both young patients and their parents alike.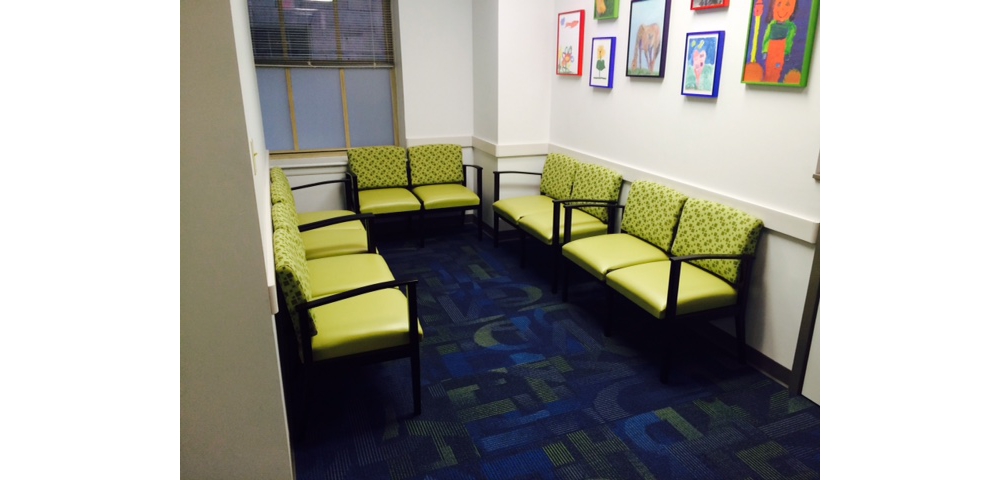 A Safe and Healthy Choice
The only thing more important in a healthcare waiting room than the look and the comfort level of the space is the factor of patient and caregiver safety. That's why Kevin Emery and Advocare Society Hill Pediatrics chose their waiting room seating in a polyurethane upholstery that is extremely easy to wipe clean and highly resistant to the spread of germs and bacteria. A clean out area between the back and the seat of the chairs also makes them a breeze to clean out, ensuring they are free from crumbs and other debris commonly left behind by young children.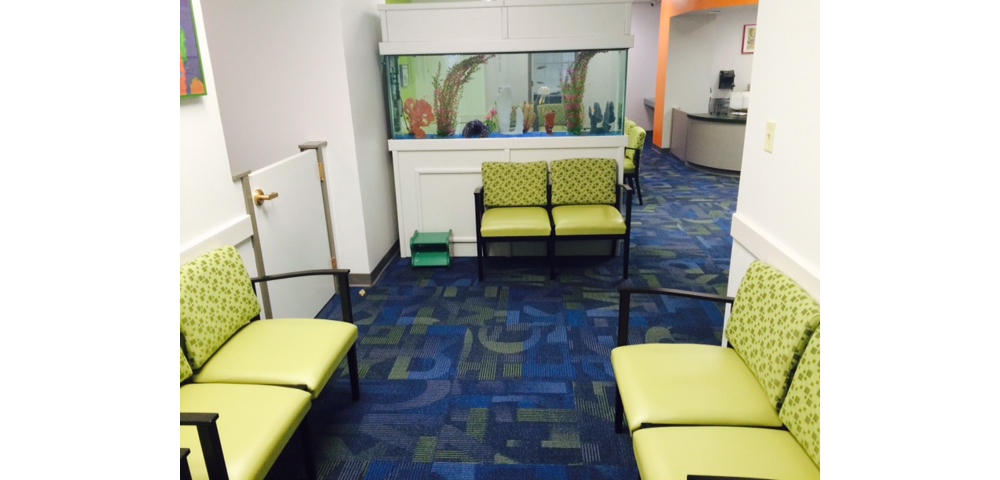 With design, comfort and safety all taken into account, Advocare Society Hill Pediatrics now has a waiting are that they can be proud to call their own and that patients and parents will want to come back to.
Want to share a tour of your office with us? Submit an office tour form and tell us what you love about your office for a chance to be featured on our website.