An open concept office may work for some, but new studies show that a large portion of office workers still need their privacy on the job. 43% of employed Americans state that not having a private area to work would negatively affect his or her mental wellness at the office. Additionally, one in four survey respondents find value in flexible work environments so that they may work away from their regular work areas when needed. What can you do to add more private spaces to your office while maintaining a space that also fosters collaboration? These tips should help.
Incorporate Cubicles
From semi-private cubicles to cubes will full height walls, there are plenty of options to choose from. If you're looking for help with buying cubicles, we recommend you measure your office, determine your budget and give NBF a call. Our space planning and outside sales teams bring years of office installation knowledge to the table and can make the cubicle buying process a breeze. Learn more about our extensive panel system design services by visiting our cubicle page.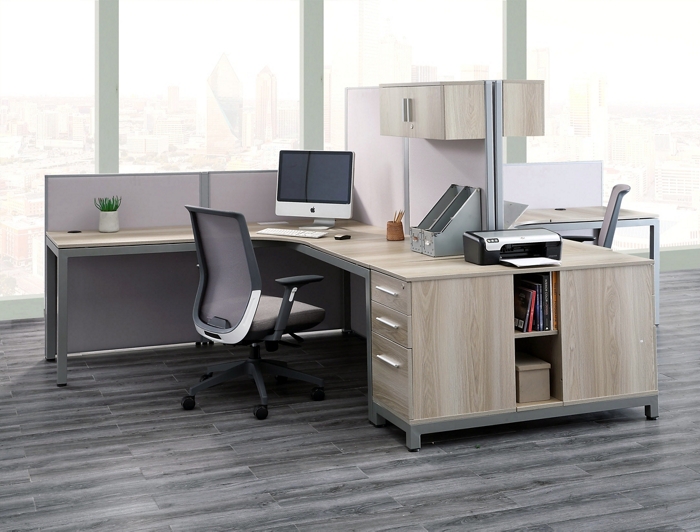 Divide it Up
You don't need to drastically switch up the design of your workspaces to give employees a little privacy. Mobile room dividers can transform open offices into private, functional workspaces. The lightweight design of these panels makes them a breeze to push and pull into any position, so you can really take them anywhere. Add a panel between workstations, in your office lobby or even in the conference room for instant separation.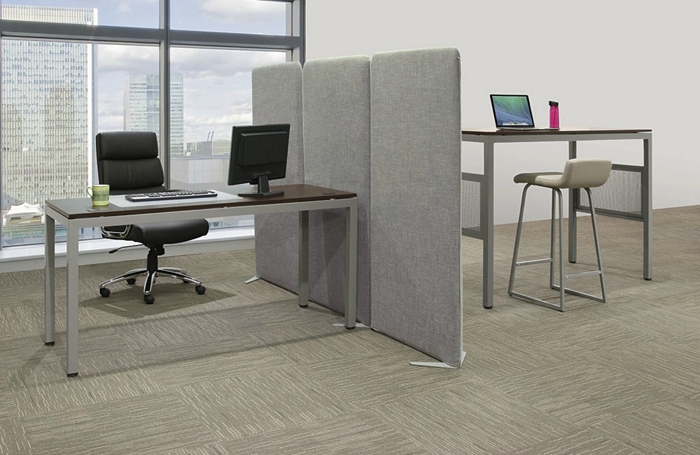 Block Out Foot Traffic
Common areas can be great spaces for taking phone calls and getting work done in a casual setting. However, focused work can be a challenge in these spaces due to the ever-present foot traffic generated in waiting rooms, conference spaces and breakrooms. The solution? Opting for guest seating with walls such as the Traffic booths will provide just enough sound-dampening and visual privacy to allow for focused work. Built-in charging ports also make it easy for employees to stay connected while they work with their laptop, tablet or other mobile device.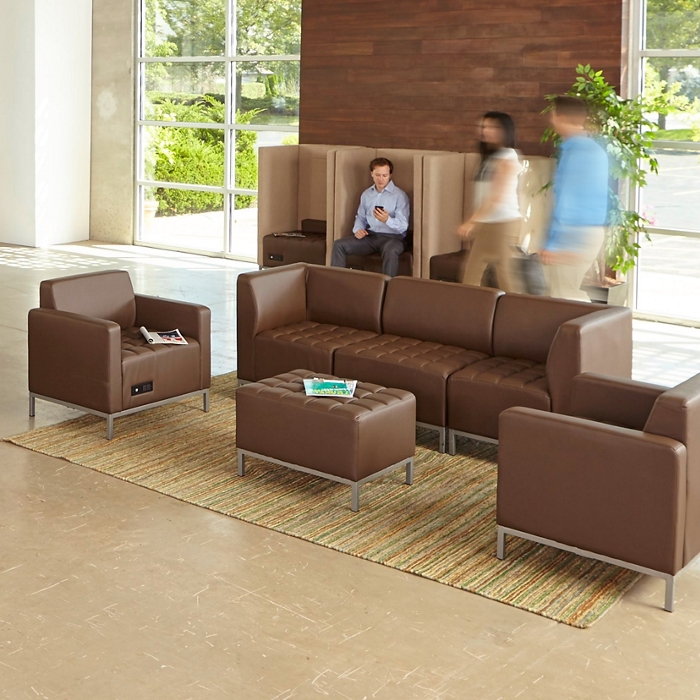 From cubicles to waiting room booths, the options are endless when it comes to bringing privacy into your office. Learn more about how the physical workspace affects the mental workspace by reading our full research study with Kelton Global.