There's a lot to love about stackable seating. Typically lightweight yet highly durable, stack chairs are the ideal option for use in training rooms and breakrooms that need functional chairs that will last a long while in a commercial setting. But with so many options available, how do you choose which stack chairs will stand up to everyday use in your workspace? Here are our best recommendations.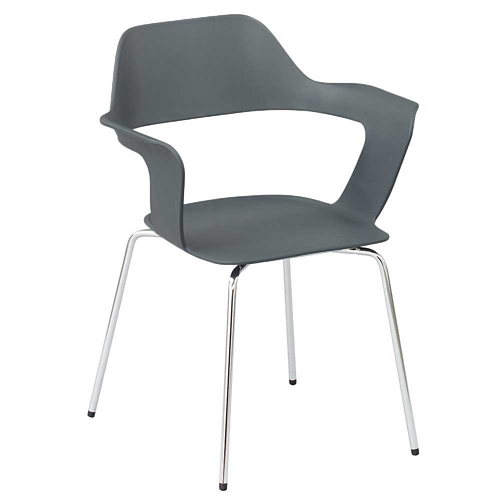 Celeste Stack Chair
If it's the retro look you love, spice up your space with the NBF Signature Series Celeste stack chairs. Available in four exciting color options, the Celeste chairs present a bold look that's meant to attract attention in your breakroom or corner office. Because each chair is made of a single piece of molded polypropylene with chrome framework, Celeste is a breeze to wipe clean at the end of each day. Open wing arms add to the dramatic design, and each chair can support up to 250 pounds, making them functional as well. Celeste chairs can stack up to 20high, making them easy to move and store whenever the need may arise.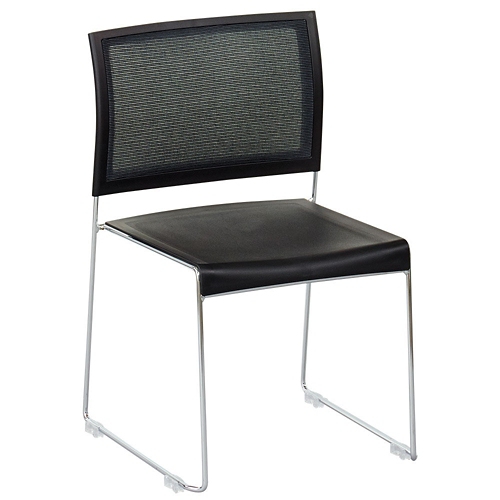 Facet Stackable Seating
Available with a polypropylene back, a mesh back, or in a stool variety, the Facet collection defines modern simplicity. Ideal for training rooms and auditoriums, these seating options feature a solid steel frame that can support up to 250 pounds. Built-in ganging clips make it easy to keep chairs and stools in straight rows for more productive training sessions. Chairs in this collection stack up to 20 high, while the Facet stools stack up to eight high.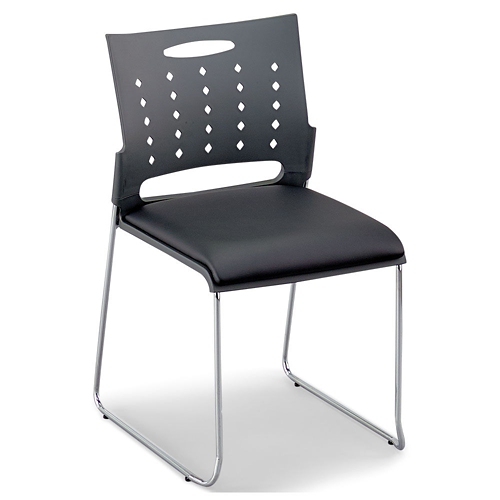 Centurion Stacking Chairs
The Centurion stack chairs feature a unique design with diamond cutouts for visual interest and cooling capabilities. Each chair stacks up to 10 high and is constructed with a plastic shell and steel tube base for easy cleaning and superior stability. A cutout in the back of the chair works as a handle for easy lifting, and a chair trolley and ganging brackets are available for further ease of use.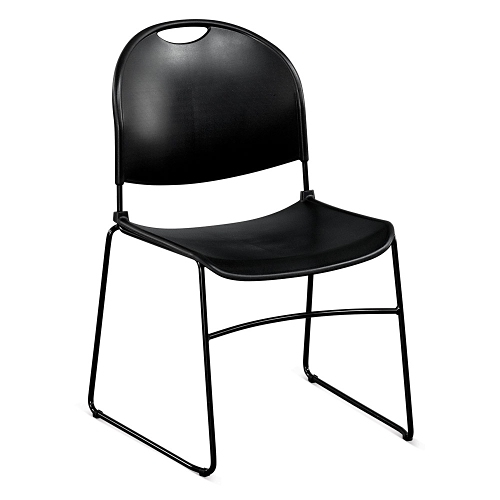 Snap Seating
Stack in a snap when you equip your office's training areas and breakrooms with Snap stack chairs. These simply stated stack chairs are constructed with a solid steel rod frame and have a heavy polypropylene plastic seat and back with a professional matte finish. The built-in handle makes transportation easy, and the Snap chairs can stack up to 10 high for simple storage.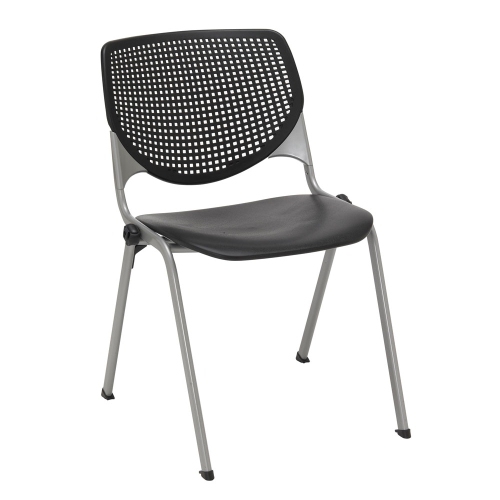 Kool Chairs
From its modern aesthetic to its airflow-encouraging perforated back, it's no surprise we call this chair Kool. An easy-to-clean polypropylene seat with a perforated back makes for a comfortable sitting experience. Kool chairs can be stacked up to 15 chairs high, and every chair can support up to 400 pounds—a feat you'd be hard pressed to find in a stack chair.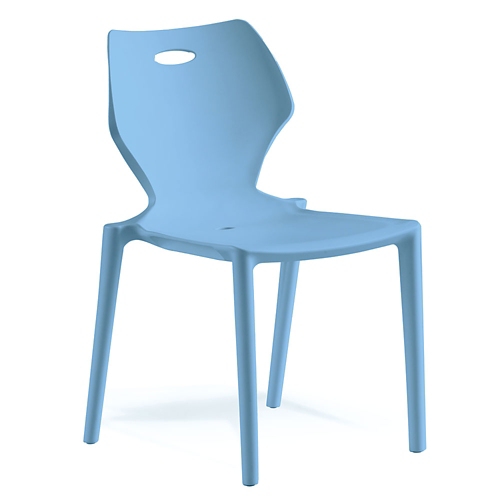 Ion Indoor and Outdoor Seating
If you love it inside, why not use it outside too? The Ion chairs are stackable (up to 12 high) just like all of the other chairs on this list, but they boast one major upgrade—they're designed for indoor AND outdoor use! This weather-resistant chair weighs only 12 pounds and has a handle on the back that allows for easy maneuvering. Constructed of fiberglass-reinforced polypropylene, each chair is sturdy enough not to tip over or blow away in heavy winds. The finish is UV-resistant to prevent fading, and the seat even has a drain hole that allows rainwater to drain away rather than pooling on the seat.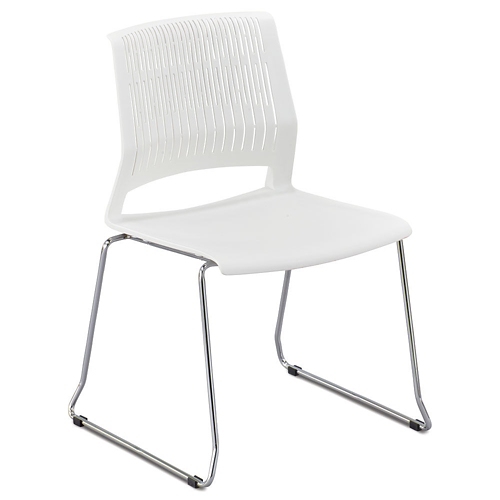 Chess Stack Chairs and Stools
The modern and affordable Chess stacking chairs are a chic addition to any breakroom or training area. Each chair supports up to 250 pounds on a solid steel wire frame which includes built-in glides for ease of movement. The Chess chairs stack up to 10 high while the stools stack up to eight high.
5000 Series Seating
One of the comfiest stack chairs on this list, seating in the 5000 Series features 3.5" thick seat padding that includes a waterfall seat edge which has wider, thicker foam for extra comfort. The 18-gauge 1" tubular steel frame makes each chair super-sturdy, meaning you'll be using these plushy padded seating options for years to come.
Want to learn more about stackable office chairs? Shop our full selection of office seating or read all of our office chair articles here.