Whether you're an introvert by nature or you just need some peace and quiet to work on tedious projects from time to time, finding privacy in an open concept office is easier said than done. So how do you create a sense of privacy without building new walls in your office building?
NBF Signature Series At Work mobile dividers transform open offices into private, functional workspaces. These panels come in a variety of sizes and styles to support different types of rooms and purposes. Their lightweight design makes them a breeze to push and pull into any position, and the 6" half-round feet keep the partition stable, which is ideal for high traffic work settings.
Laminate panels and translucent plexiglass rest within stylish brushed nickel framework, giving these panels a clean look. Assembly is simple, and it's easy to rearrange multiple panels when you need more privacy or when you're ready to give your office and office furniture a fresh new look.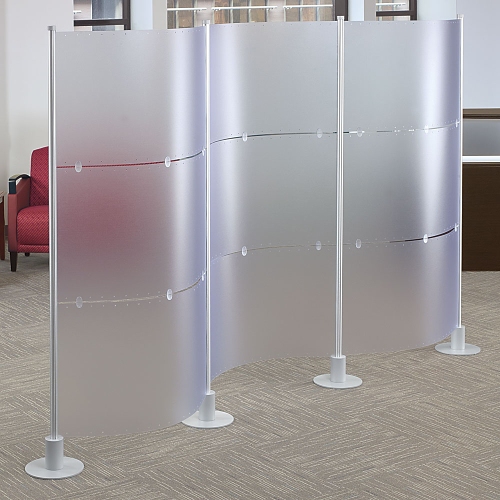 If you just want something small to position between you and your neighbor, most open concept workstations have optional desktop privacy panels that you may prefer. These panels are typically small and designed to provide just the right amount of privacy without disrupting the open nature of the office layout.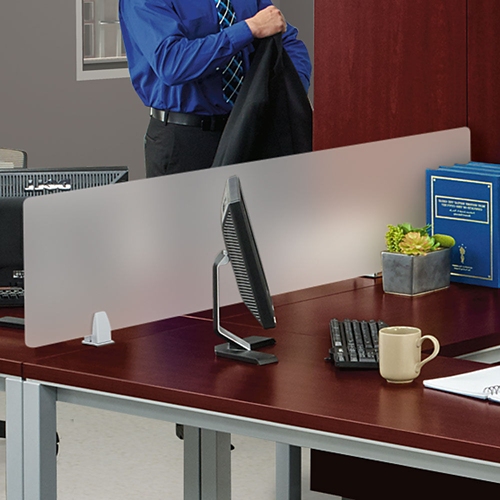 If you're in a cubicle and looking for additional privacy for tasks that require more concentration, you may benefit from an add-on cubicle door. Made from translucent plastic and brushed aluminum, these sliding doors can be added to nearly any panel system for instant privacy.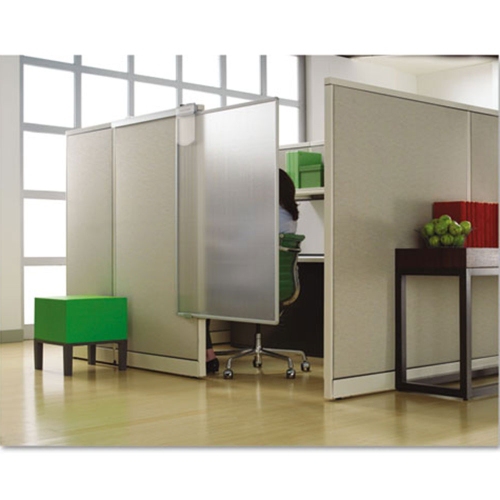 Want to learn more about adding partitions and room dividers to your office? Check out our 30 second office tip below!