Industry: Software Development
Location: Wayne, PA
NBF Account Executive: Kevin Emery
After experiencing a wave of success in business, software development company Assetworks decided it was time to expand and update its office space. After all, with 92% of American workers stating that when their physical workspace lacks their productivity does too, a boost in design is a simple way to improve employee satisfaction. With the help of account executive Kevin Emery and National Business Furniture's extensive office furniture catalog, Assetworks was able to find the right furniture to support its culture. Download the case study PDF here.
An Open Concept to Facilitate Communication
First thing's first. Assetworks needed a workspace that would work for its collaborative, communicative employees. To accommodate this need, Emery suggested panel systems from Evolve for the entire office. Because these panels are so modular, the business was able to implement different types of workstations throughout the building. Depending on the employee and his or her working needs, cubicles can be found in various configurations, all of which provide opportunity for easy communication between coworkers. Common areas and conference rooms also provide plenty of room for meetings and taking a break, allowing employees to fully utilize the entire office.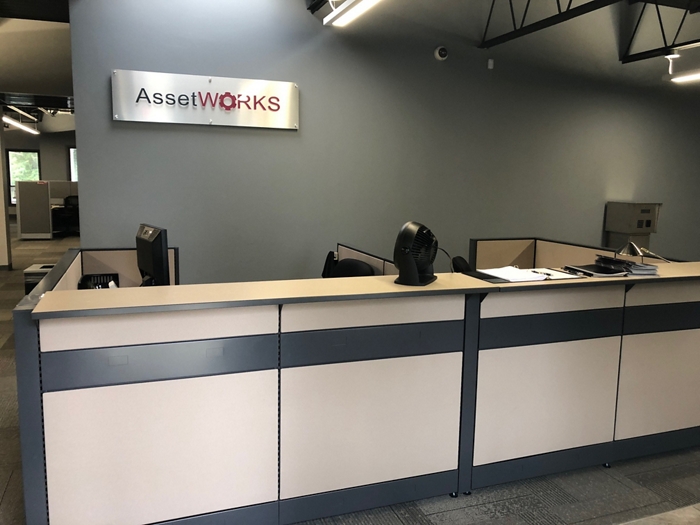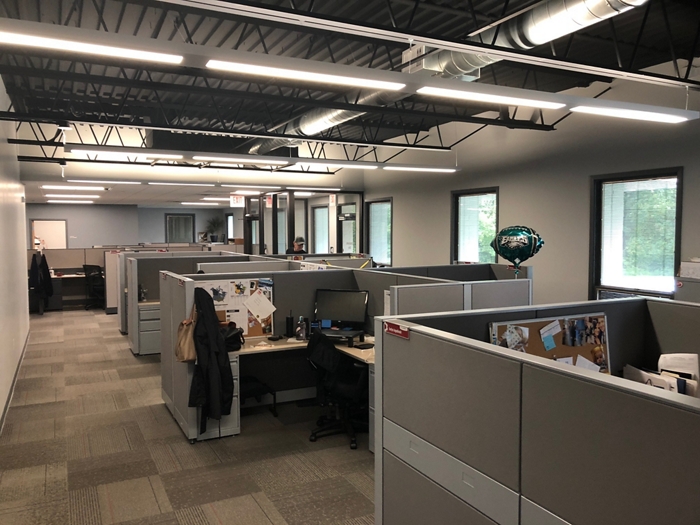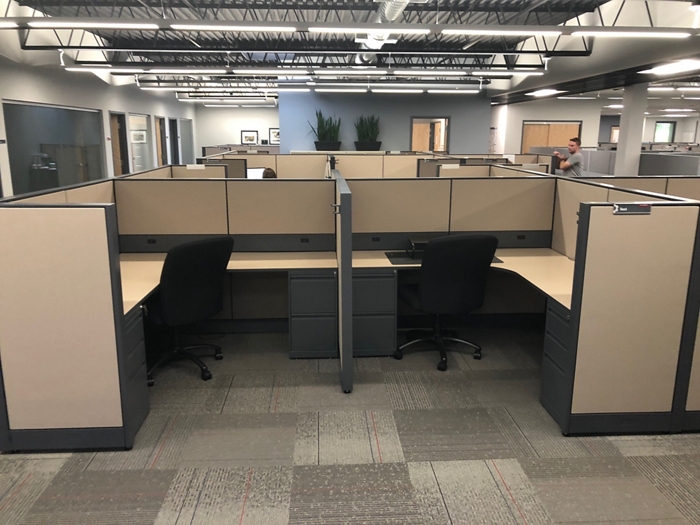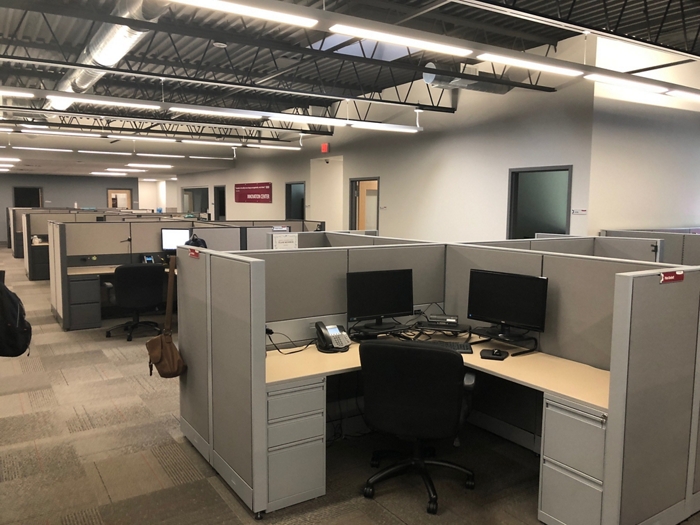 Quality Furniture That Fits the Budget
Everyone deserves a beautiful office, regardless of budget constraints. Like all smart businesses, Assetworks wanted to get the furniture they needed at a price the company could afford. Fortunately, Emery has access to thousands of items in every furniture category to fit a huge array of business budgets and styles. In addition to affordable cubicle solutions from Evolve, Emery also suggested the addition of conference tables and desks with a professional look. For the breakroom, chairs and tables from the Cafe au Lait collection were added. These collections are ideal for businesses that want a professional look for less.
"All employees comment on how nice their work spaces are and how happy they are. The break room tables and chairs have worked out perfect for our needs. They are sturdy and easy to clean."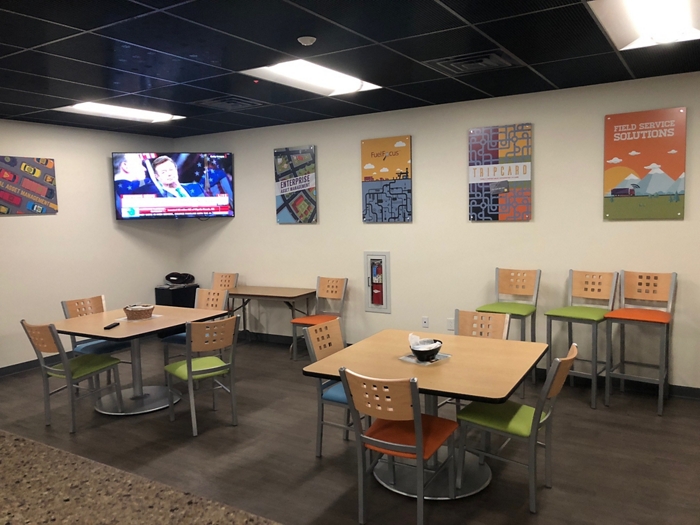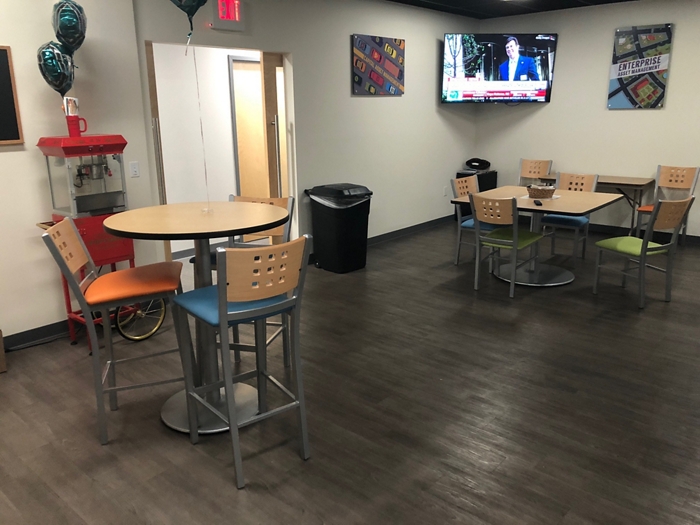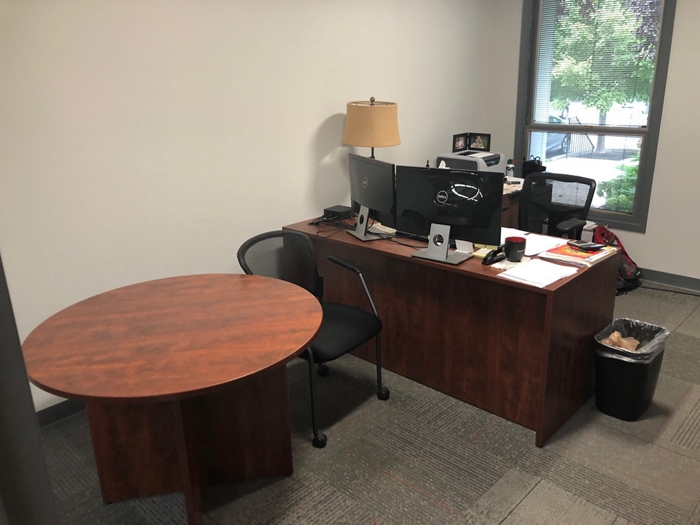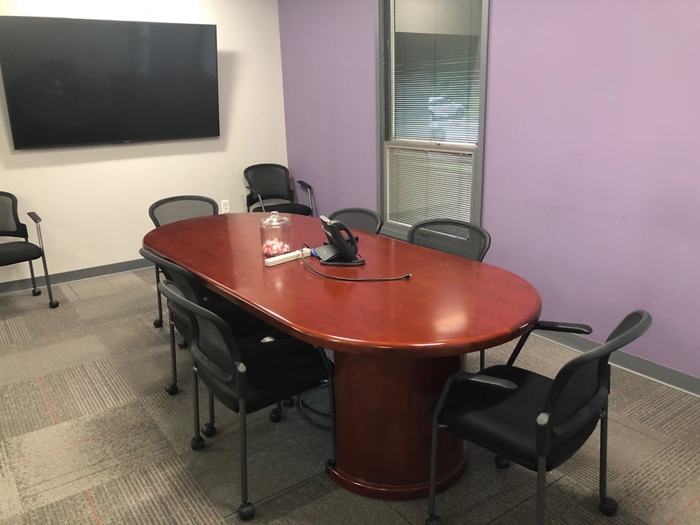 A Knowledgeable Account Executive
Outfitting a large office with furniture that works is no easy feat. NBF account executive Kevin Emery was happy to take on the challenge, making the job of Assetworks employees easy.
"Kevin helped us with floor planning for over a year. He was especially helpful with knowledge of products that worked best for our needs and budget. All his suggestions were perfect."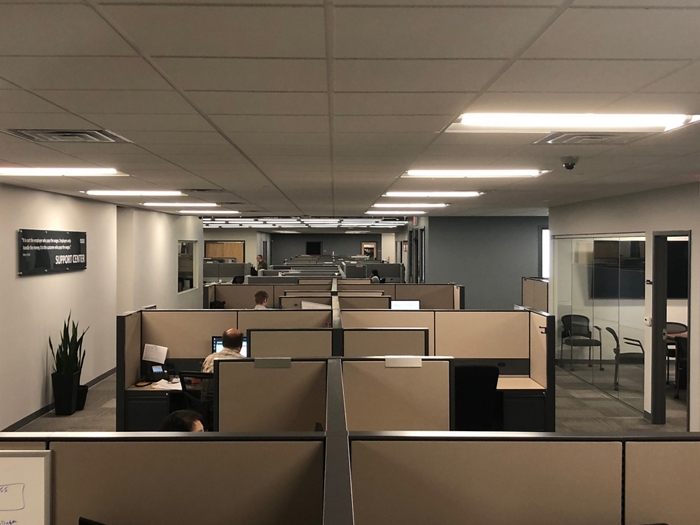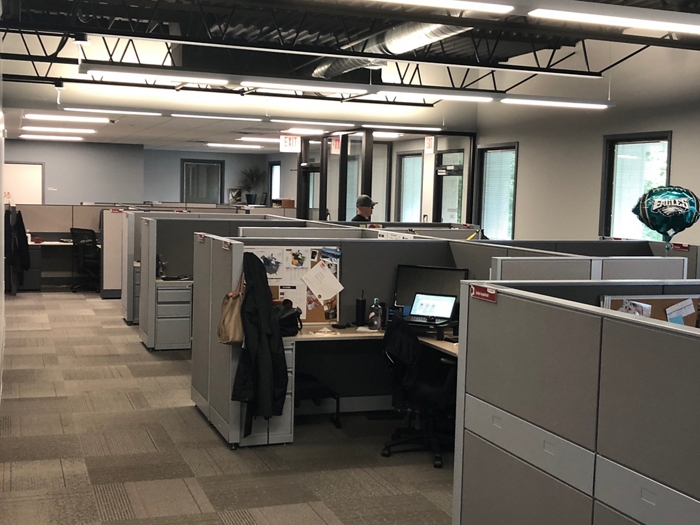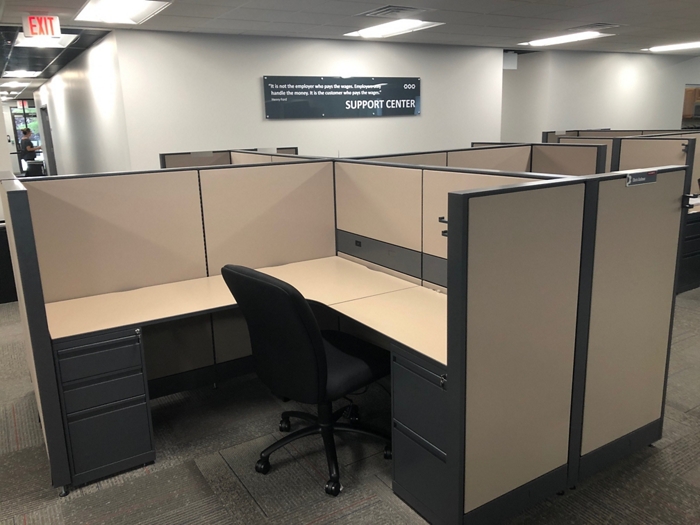 From open concept workstations to a beautiful breakroom and private work areas, Assetworks now has an office employees can take pride in. While the project may have been a large undertaking, the end result and met-budget make it a job well done.
"Working with Kevin and the installers couldn't have gone better. It was our largest office project ever and everything went very smoothly. I can't say enough positive things about Kevin and the crew who installed, how easy they made it for me."