Whether you're outfitting a new executive conference room or trying to fit in some casual meeting spaces into your existing office, it can be difficult to know where to start. Check out some of our most popular conference setups to inspire your next meeting space makeover.
Crisp & Modern
A modern meeting space will make an office appear professional and up-to-date, which is ideal for improving the image of your brand and impressing clients.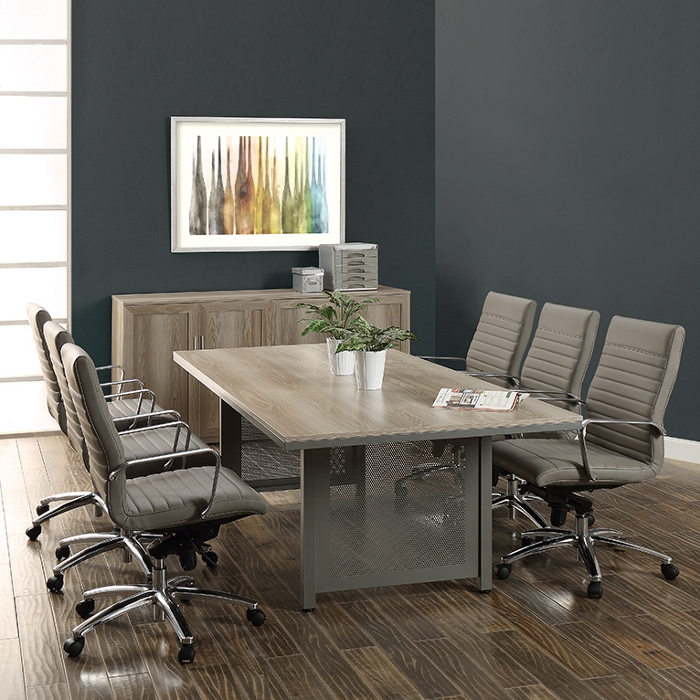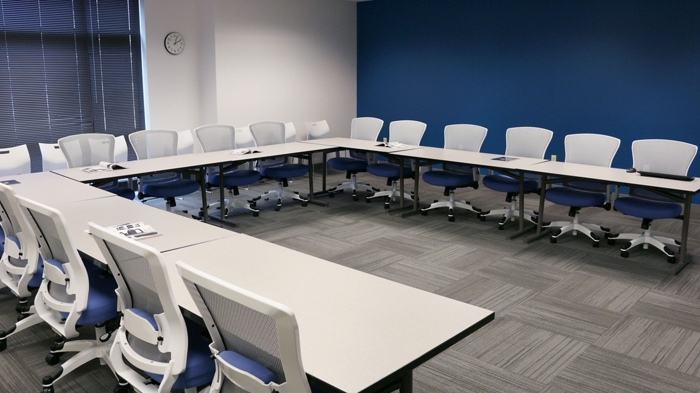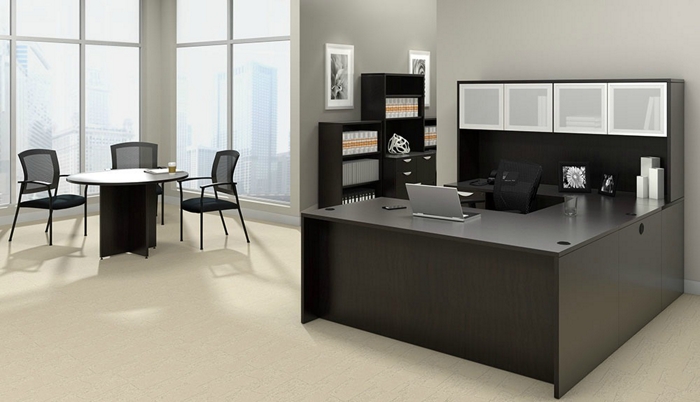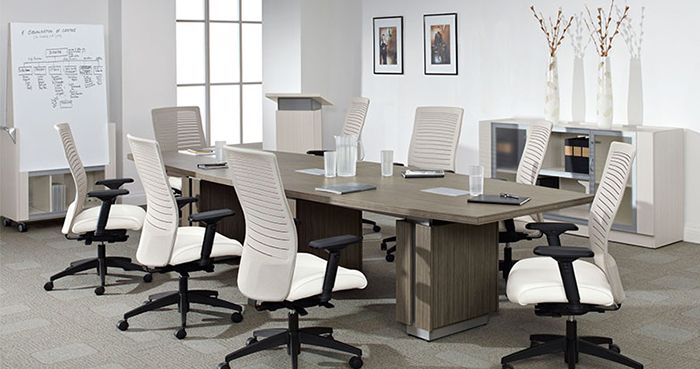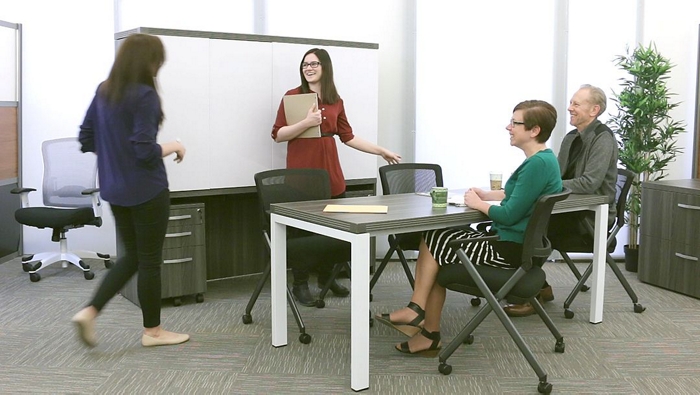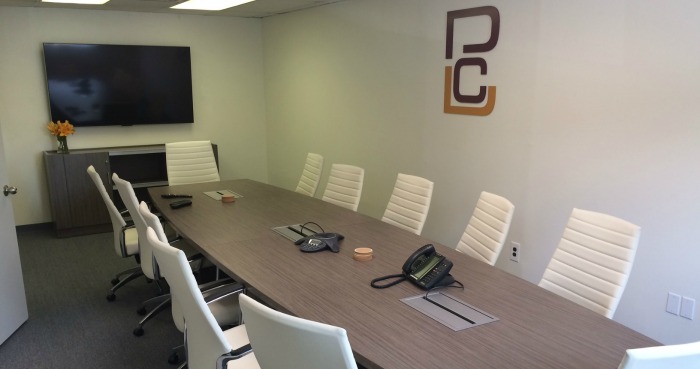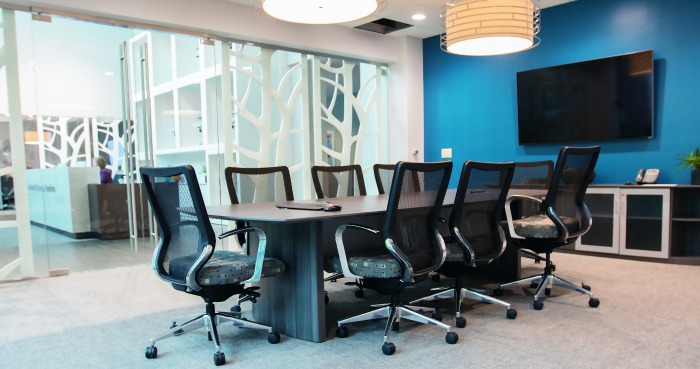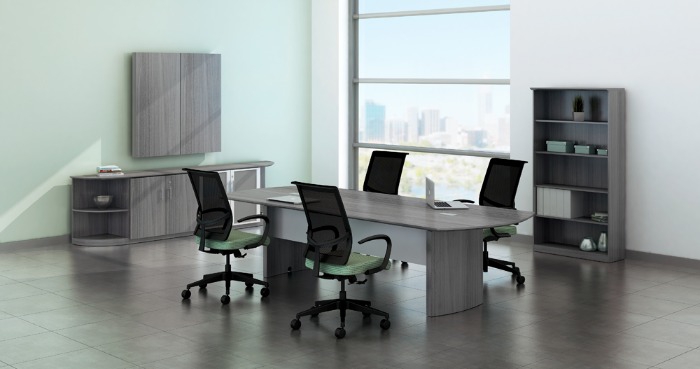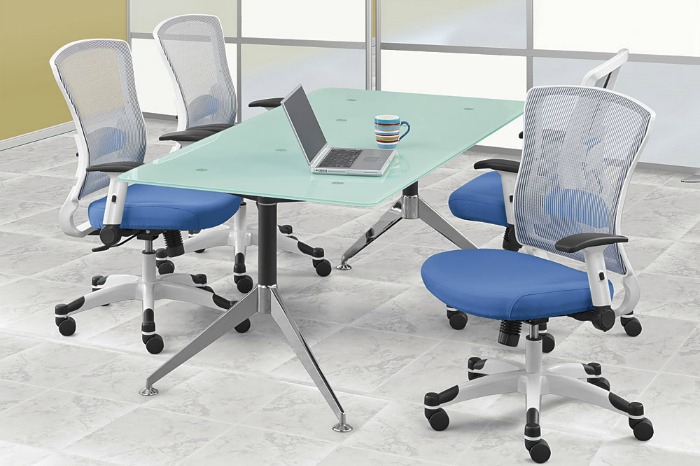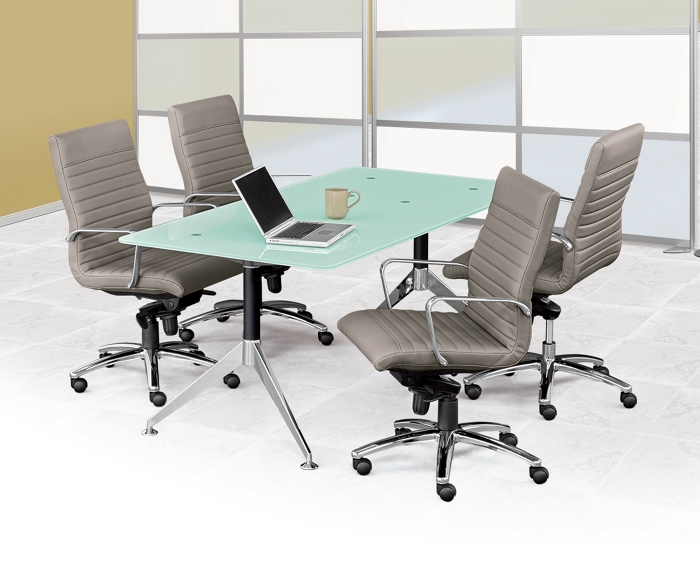 Industrial & Rustic
Industrial office furniture combines metal and wood to create a look that is contemporary but edgy. This style is ideal for trendy businesses that want to stand out in a crowd.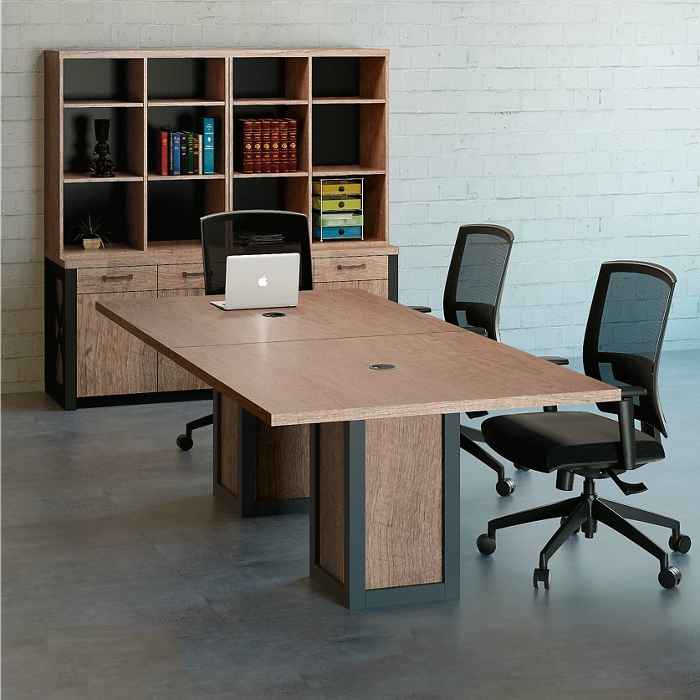 Casual & Comfortable
Adding touchdown spaces throughout your office will allow employees to meet on an on-the-fly basis in a more casual manner. Touchdown spaces are typically informal and feature lounge-like furniture that's comfortable and more homelike than traditional conference furnishings.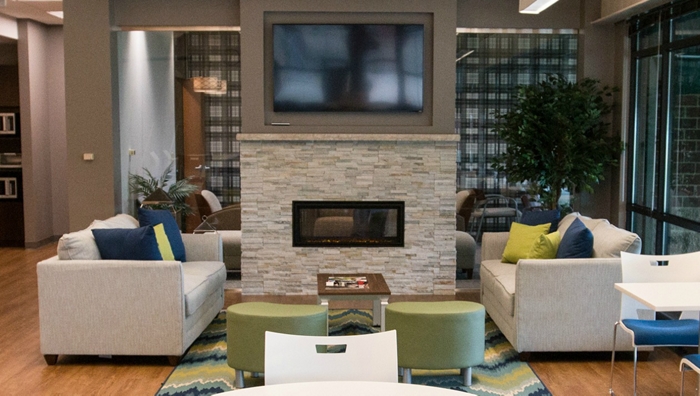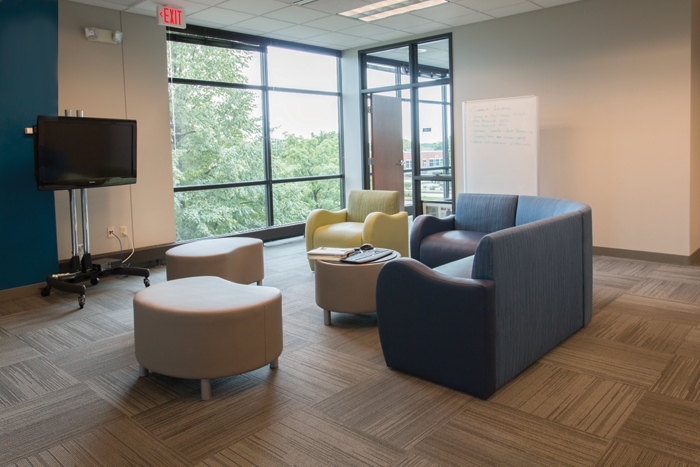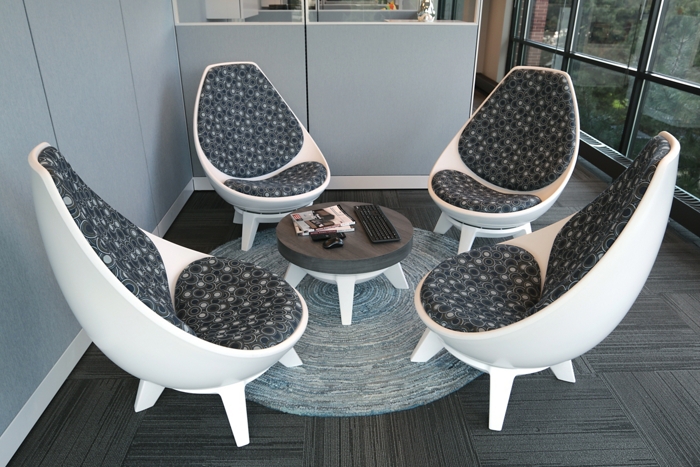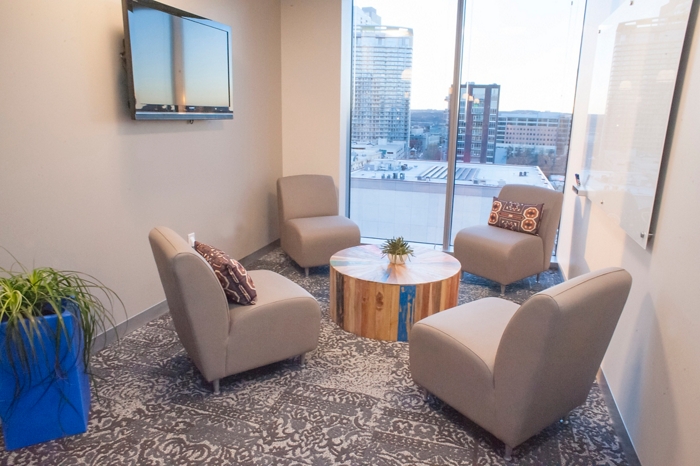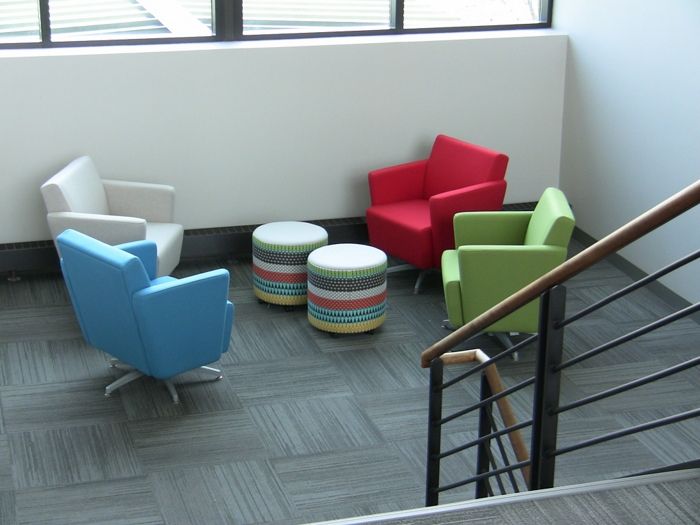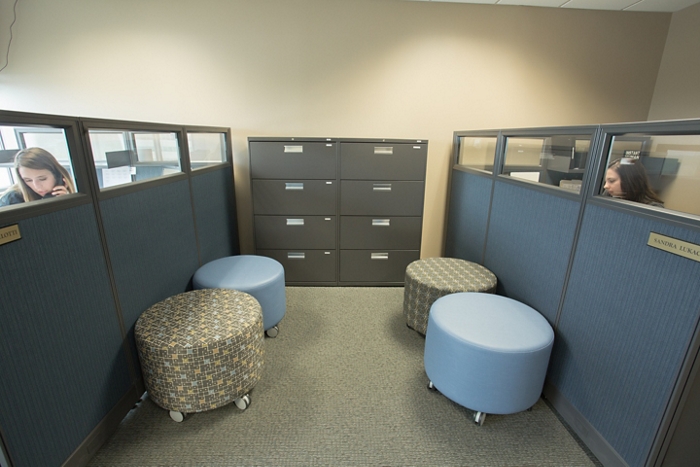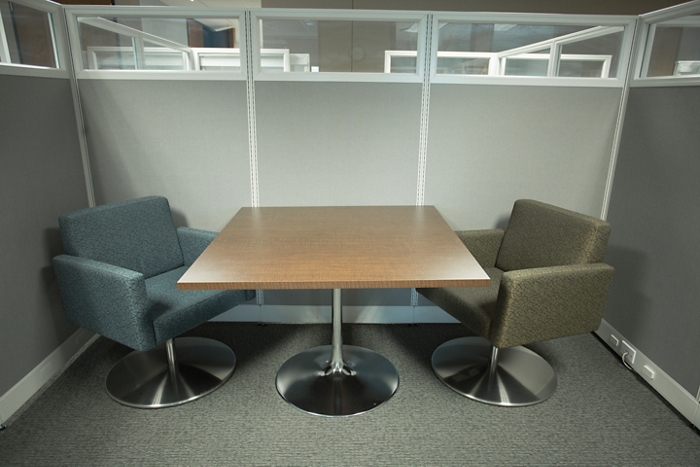 Outdoor Elegance
Why not take advantage of the nice weather while it lasts? Adding a break area that doubles as an outdoor meeting space will allow employees to meet outside, which can refresh and rejuvenate, sparking new ideas and reenergizing employees for the rest of the day.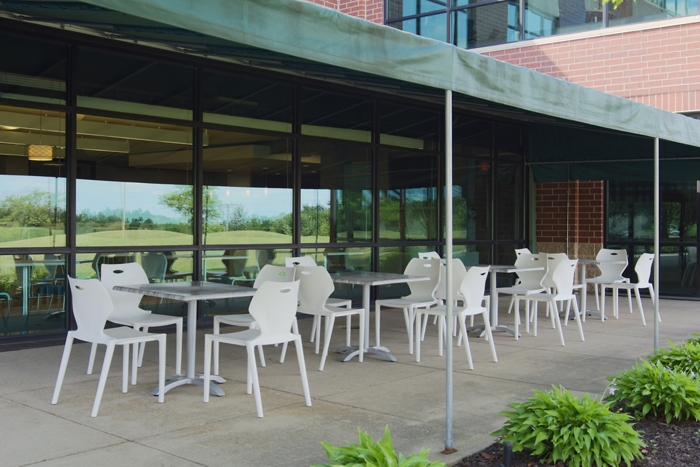 Telecommuting Support
If your business has employees that work remotely, you may want to consider incorporating media conference tables that support teleconferencing into your office.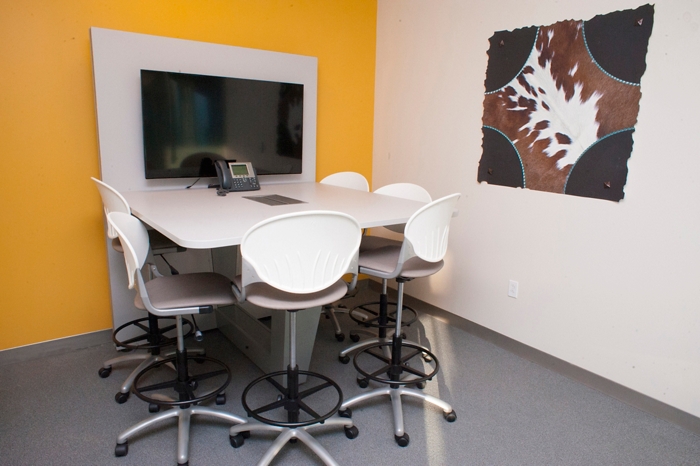 Standing Meetings
Incorporate standing height or adjustable height conference tables into your office to allow employees to stretch during business conversations. Be sure to provide stools or active seating options so that employees may decide for themselves whether they want to sit or stand.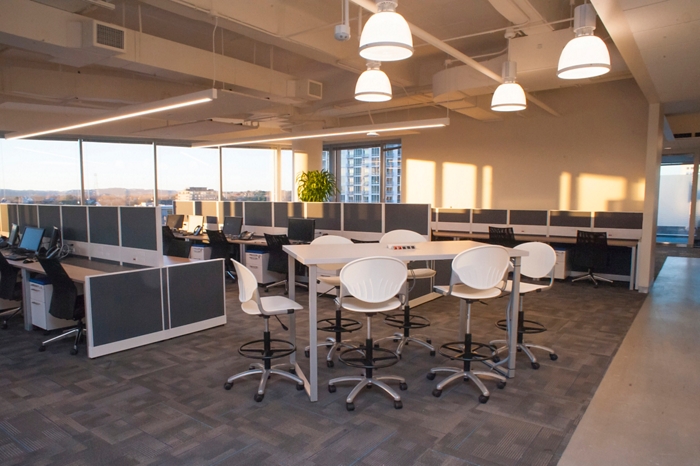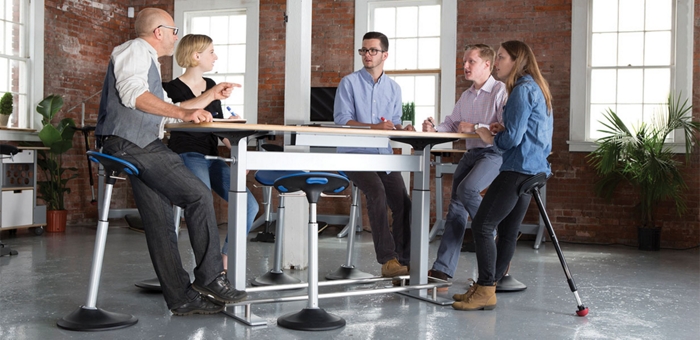 Need help finding meeting furniture that works? Peruse our full selection of conference room furniture or call our furniture experts at (800) 558-1010!