It's almost back-to-school time! Do you have desks and chairs ready for your students and staff? If you're having a little trouble narrowing the playing field, take a look at our top picks for school desks.
Zuma by Virco. The Zuma Collection by Virco features cantilever bases on its chairs and desks which help to save space in small classrooms. This design also provides plenty of legroom for students so that they won't feel confined to too small of a space, which often causes restlessness. Reinforcing ribs on the backs of the chairs are there for strength and support, giving users the lumbar support they need to stay focused. Cleaning is a breeze with this collection. Simply wipe the furniture down with a damp cloth and stack the chairs on top of the desks for easy sweeping of the floors.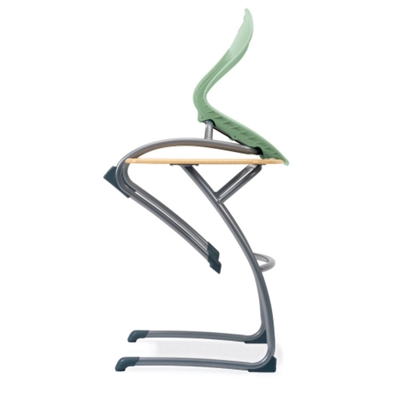 Mesa by OFM. This OFM collection is one of our best sellers for good reason. Every member of Mesa is constructed with a thick steel frame and a scratch-resistant laminate top for reliable durability. Compact options and larger styles are both available for use by students or teachers, and matching tables also fall under this collection for use in classrooms or school libraries.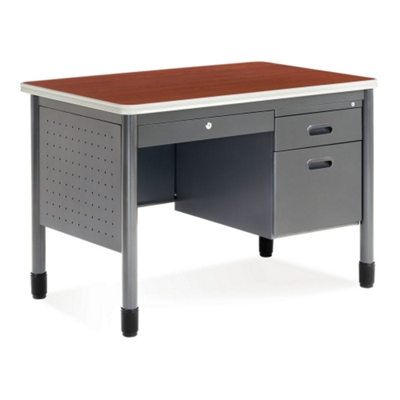 Shapes by Balt. This unique collection features, well, shapes! These curved desks are specially designed to promote an active learning environment by acting, not only as individual desks, but as parts of a whole desking system. Due to their modular shape, these units can be configured into a myriad of other formations when pushed into one another. This helps to facilitate active group learning and participation, private individual learning or whatever other curriculum style is being used.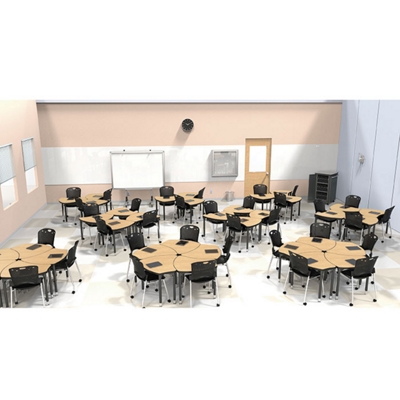 360 Degree Collection by KI. This unique classroom collection is truly innovative, providing the ultimate in educational adaptability. Chair and desk combinations have been in existence since the 1800s, but these chair desks go above and beyond the basics to offer comfort and configurability to students of every age. They can roll, they can rotate, and, yes, they can swivel! No matter if it's a lecture, a small group activity or an entire-class exercise, these chair desks can handle it all. Plus, minimalistic bases take up little floor space, and hidden casters allow for effortless transportation from one place to the next.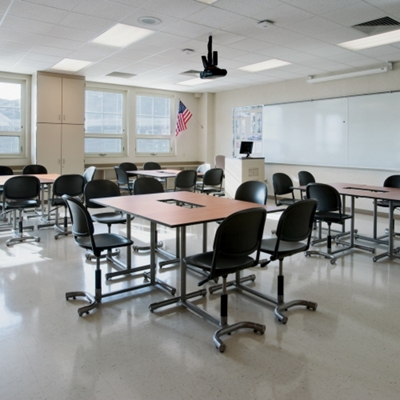 Torsion on the Go by KI. Another collection from KI, the Torsion on the Go Chair Desks help make learning comfortable and productive. The mobile design on these seating options makes them a breeze for students to move around the classroom, cutting the time it take to break out into groups in half compared to bulky traditional school desks. These chairs also feature nesting legs and seats, so you'll be able to move multiple chairs at a time quickly, and you'll be able to store the chairs in a compact space.