Industry: Healthcare
Location: Shillington, PA
NBF Account Executive: Kevin Emery
NBF Furniture Collections Used: NBF Signature Series Mason Street
Shillington Eye Associates has been providing comprehensive eye care to residents in Shillington, Pennsylvania since 1974. With a focus on offering quality care in a friendly, caring hometown environment, the optometrist office needed an updated look to make patients feel at home in the waiting area. NBF account executive Kevin Emery stepped in to furnish the lobby in furniture that works for both guests and employees alike. Download the case study PDF here.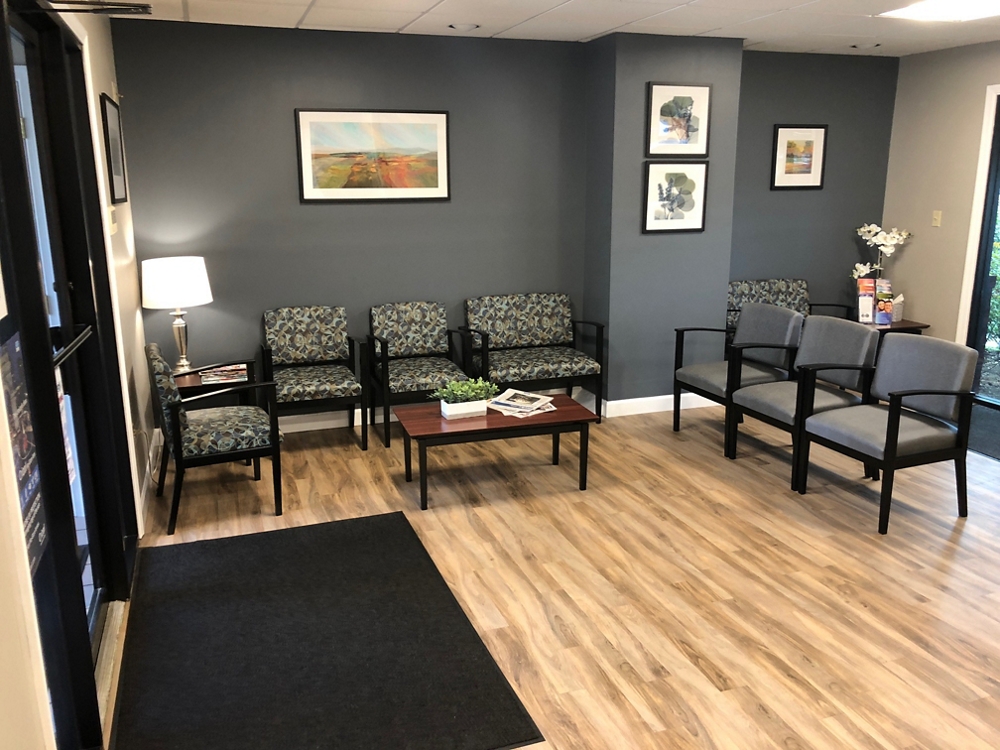 A Fresh Look
Care providers at Shillington Eye Associates wanted to give their office a fresh look that would help their patients feel at home in the space. With beautiful new flooring and wall paint, they needed the contemporary furniture to match. NBF Signature Series Mason Street chairs were added to the space in two different vinyls—one solid and one patterned. This creates depth and visual interest in the space, giving off that residential vibe the optometry office wanted. The right wall art and table décor provides the finishing touches, breathing life into the room.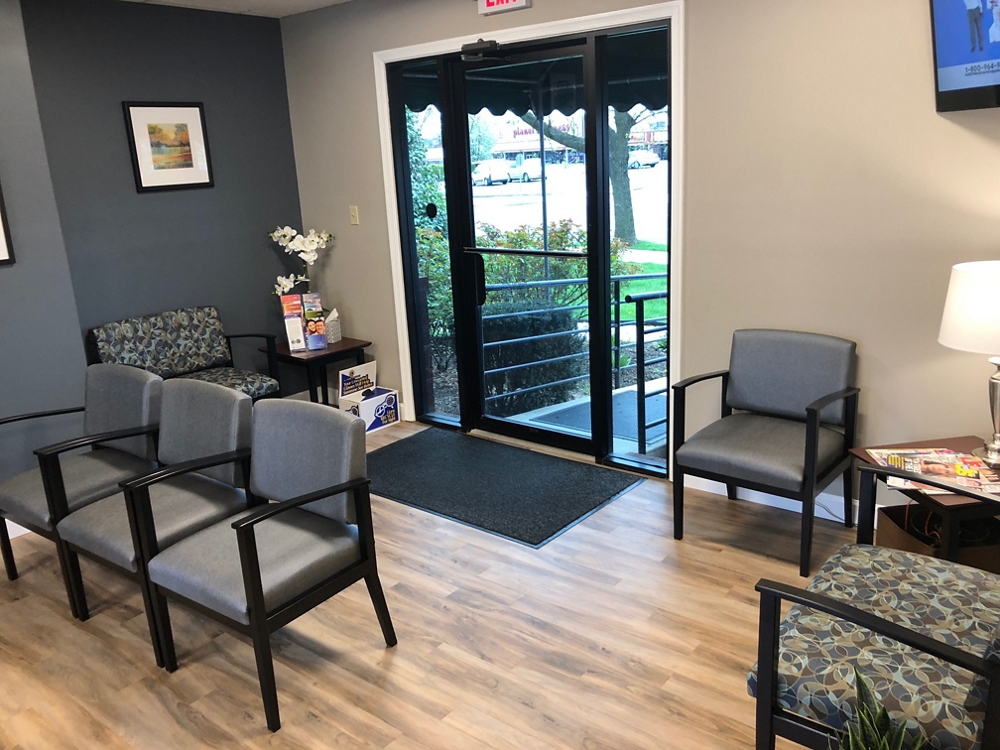 A Cleanable Design
Being in a medical environment poses specific problems when it comes to office furniture. For health reasons, chairs, desks and tables must be cleanable using healthcare grade solutions. As such, Emery recommended the PVC-free polyurethane upholstery on the Mason Street chairs. This furniture can be easily wiped down for daily cleaning and includes a space between the seat and back of the chairs to prevent crumbs and debris from building up in crevasses. Metal framework is well-constructed and durable, making it not only beautiful, but durable as well.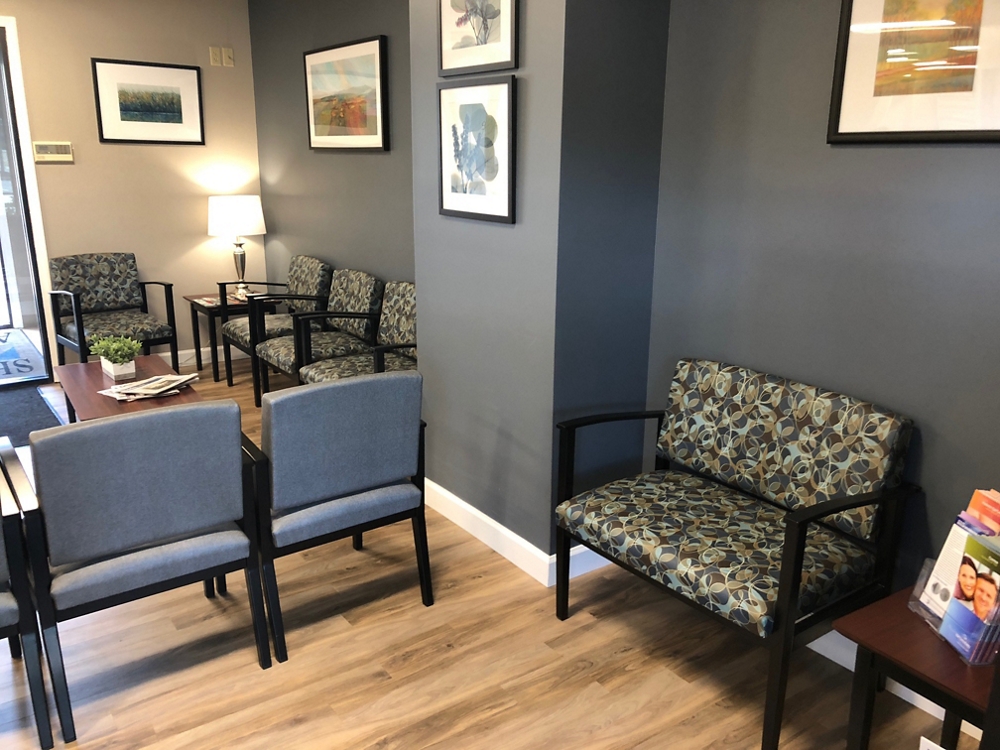 A Warm Welcome
By providing the soft, residential look guests need to feel as ease and the ultra-strong, reliable construction employees need to keep the lobby looking its best, Shillington Eye Associates got just what it needs to thrive. The office gives off a warm, welcoming vibe that sets it apart from other optometry offices.
"We love it and we get great positive feedback from almost everyone who comes to our office. Kevin explained the durability of what we were considering and guided us through the fabric selection process."