The American College, an online university with a physical presence in Bryn Mawr, Pennsylvania, prides itself in its commitment to practical academics and real-world results. As such, when it came time for this educational facility to revamp one of its training rooms with new furniture, they wanted something that would be practical, just like the lessons they teach. Here's how NBF Account Executive Kevin Emery helped The American College achieve just what they needed: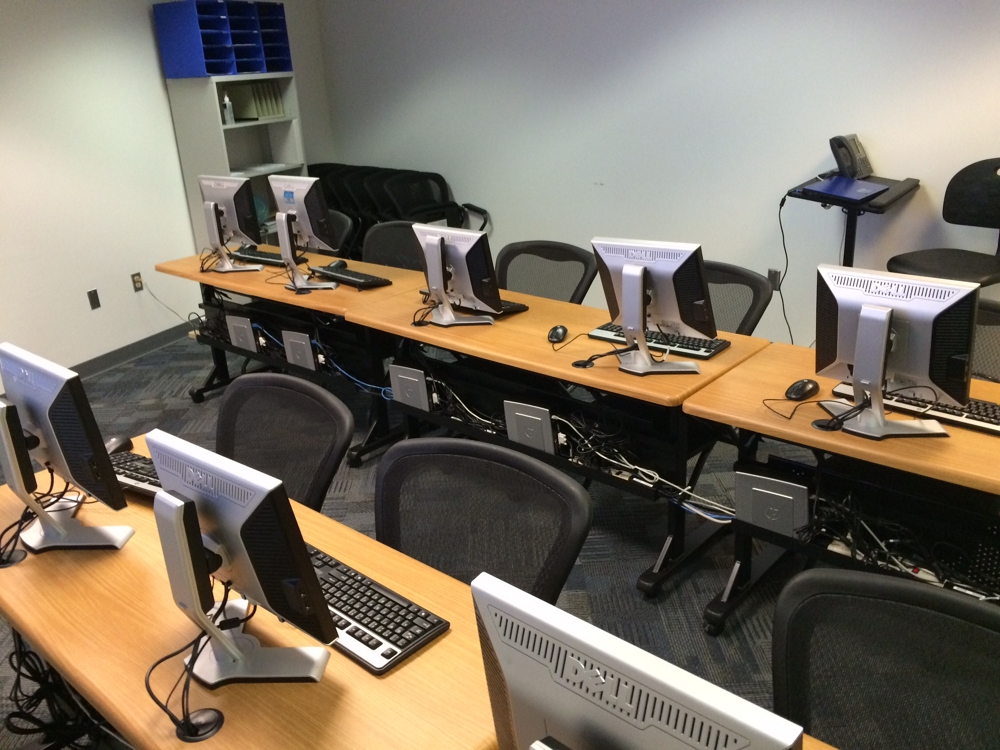 A Professional Look with a Practical Purpose
The goal with this training room makeover was to give The American College a professional look that wouldn't sacrifice true functionality. After all, this is a school, and furniture needs to enhance learning, not hinder it. To accomplish this, Emery suggested incorporating flip-top training tables from Balt's Flipper Table collection, which have a contemporary look with the added convenience of flip-up tops that allow the tables to be nested together. This nesting capability along with a mobile design makes these tables a breeze to move around the classroom and store whenever necessary. In addition, chairs from Office Star's Air Grid collection were also added to the room. These mesh back chairs have flip-up seats, which means they can also be nested, allowing The American College to store and transport them easily.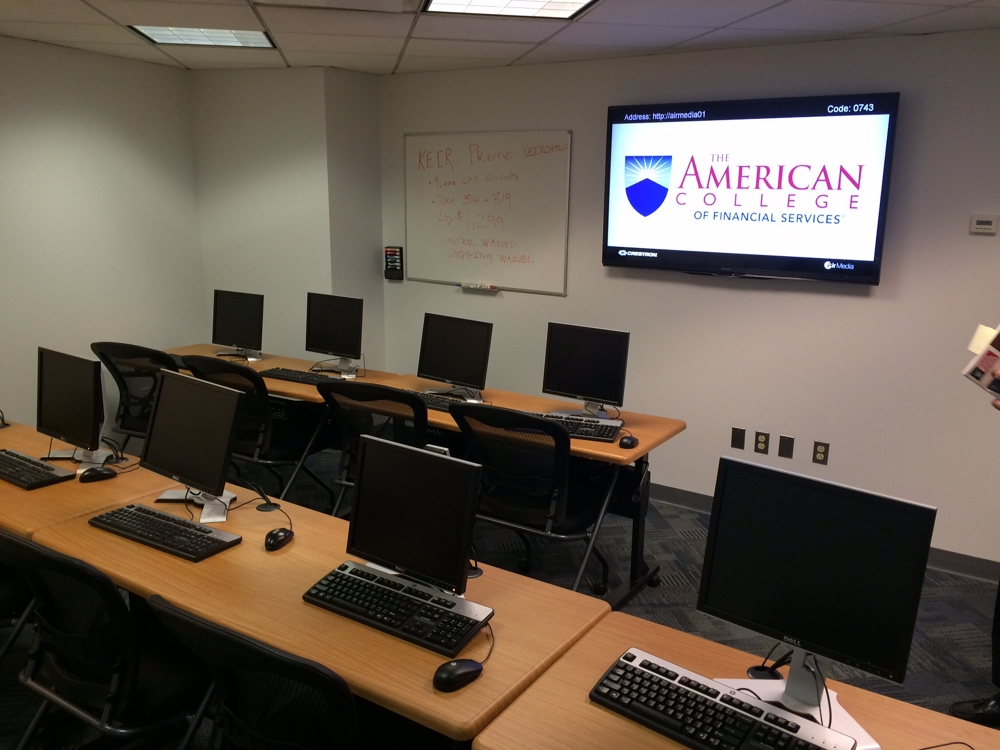 All at an Affordable Price
As important as style and function is to The American College, they couldn't achieve this redesign without sticking within their set budget parameters. This 600 square foot training room sees a near constant influx of students, so finding affordable furniture that was durable enough to withstand high traffic use was a must. Fortunately, Emery knew just the right furniture for the job. Not only is this furniture from Balt, Office Star and Ergocraft functional and contemporary, but it's also affordable, landing it right within the university's price range. Thanks to university decision makers knowing what they want and Kevin Emery knowing all of NBF's product assortment extensively, The American College was able to find exactly what they needed for their space.
Want to share a tour of your office with us? Submit an office tour form and tell us what you love about your office for a chance to be featured on our website. Be sure to check out all of our office tours for inspiration!