Southern Arizona Endodontics in Tucson, Arizona is the home to Michael's own little slice of workspace heaven, which features calming, contemporary colors and sleek minimalism in a 110 square foot package. A balance of professionalism and personalization makes this administrative office feel a little more like home.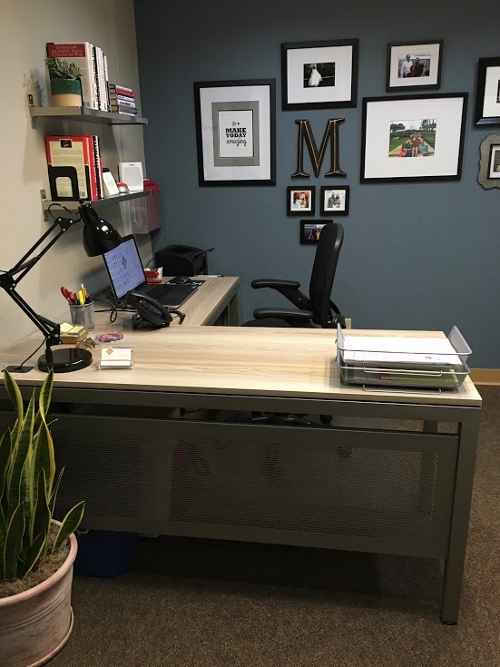 The perfect palette. Soft, neutral shades of beige and Beachwood give this small workspace a light, airy feeling, and the Warm Ash finish on Michael's At Work L-desk is decidedly modern. While warm colors take over the majority of the office, a cool blue accent wall serves as a great focal point that ties the whole look together.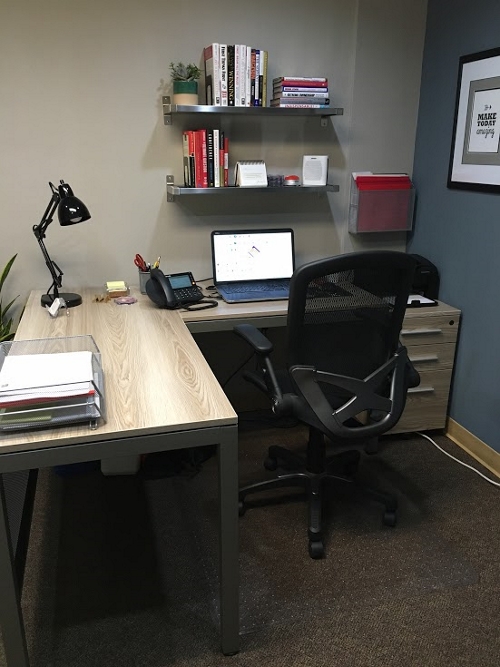 Big design for a small space. Due to the size of Michael's office, finding small scale furniture that was still big enough to get the job done was a challenge. The At Work L-desk provides tons of room to work on, but it's still compact enough to keep the space open and provide a sizeable walkway. A mesh ergonomic office chair keeps Michael comfortable while giving off a sleek, minimal appearance.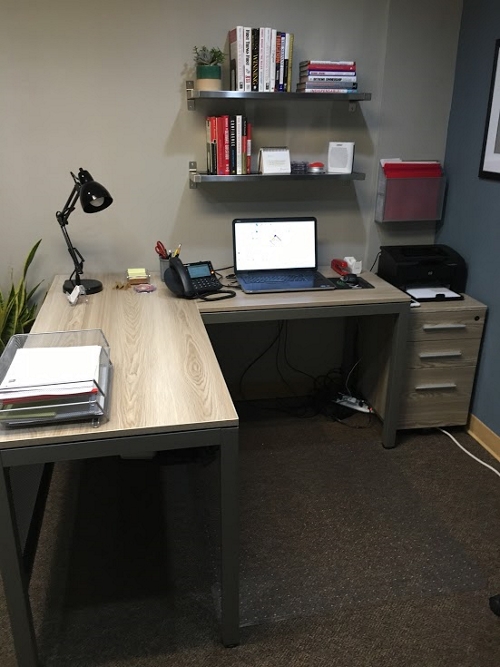 Clutter control. In this office, clutter containment is a must-have. Storage space has been maximized by the addition of an At Work mobile pedestal, which provides much needed filing and storage without taking up excessive floor space. Vertical wall space is utilized in the form of two wall mounted shelves that house books and décor, keeping the desk top clear and usable.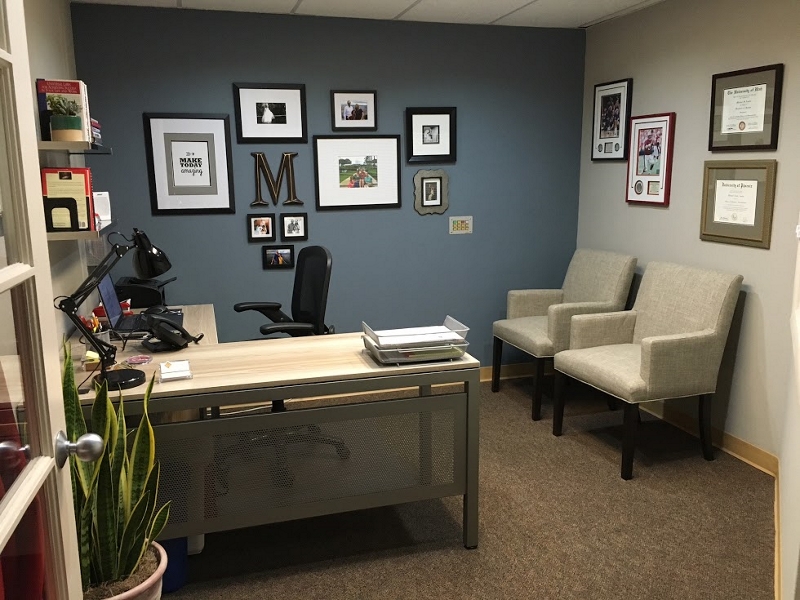 A personal touch. Gone are the days of the stodgy, uninspiring workplace. Michael works in an office of about 60 people, and bringing a personal touch into this room was a key component of its design. A gallery wall features family photos and personal motivation, all without taking up any of that valuable floor space. Two side chairs are cushioned and comfortable, making the office appear more like a home than a place for work. Finally, a few plants bring an organic element to the area.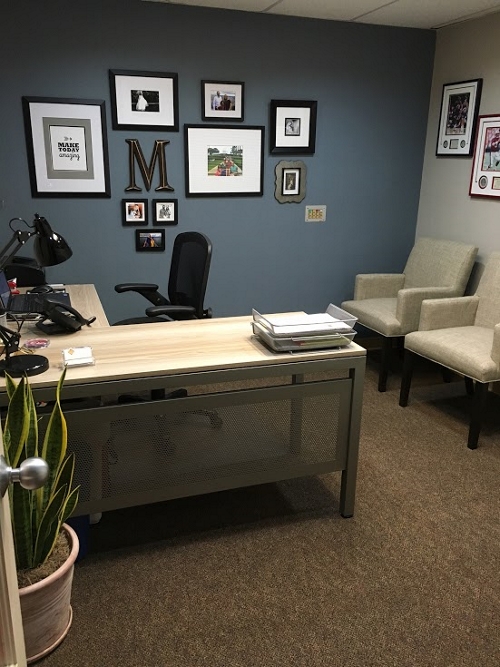 Because much of the other furniture in the office is more traditional in style, Michael wanted something that was modern, but still able to integrate well with the look in the rest of the building. This furniture and layout has served Southern Arizona Endodontics well, and Michael is more than happy with the newly designed workspace, saying, "My office is a million times more spacious and functional now, and I get compliments all the time."
Want to share a tour of your workspace with us? Fill out our Office Tour Form here and tell us what you love about your office for a chance to be featured on our website!