Ludwig and Company is a long-time leader in the residential real estate industry, specializing in the areas of market level apartments, active senior housing and affordable housing in northern and central Illinois. When it came time for the company to upgrade its own home, Ludwig came to NBF Account Executive Anna Reedy for assistance. Together, Reedy and Ludwig were able to create an office that employees could consider their home away from home.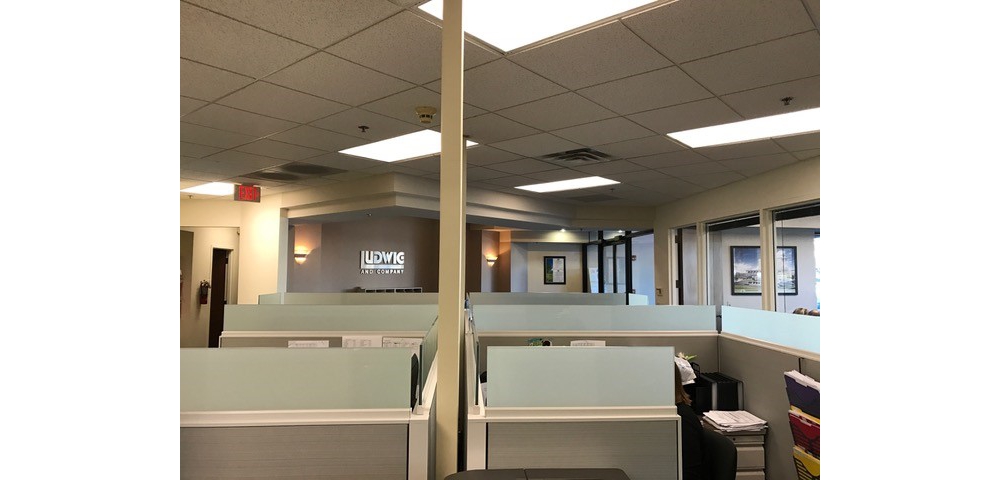 Clean, Modern Style
"When customers walk into our space, they see these cubicles, so we wanted them to look neat, sleek and functional."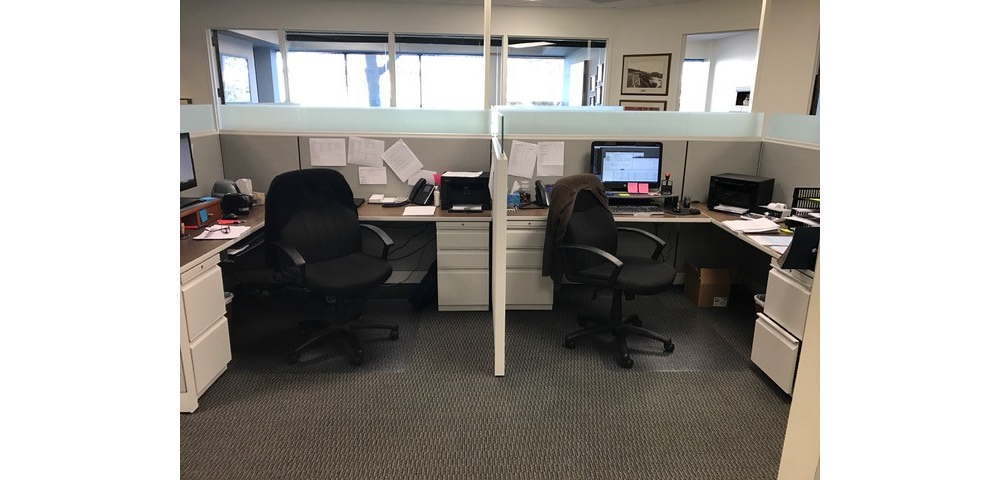 When it came to the look of their office, Ludwig and Company wanted something that would be simple and sleek. Not only does a modern workspace give the office a professional look, but it also helps employees stay better focused on their work. Maxon Prefix cubicles in gray were added to the space to give the office a neutral base to work off of.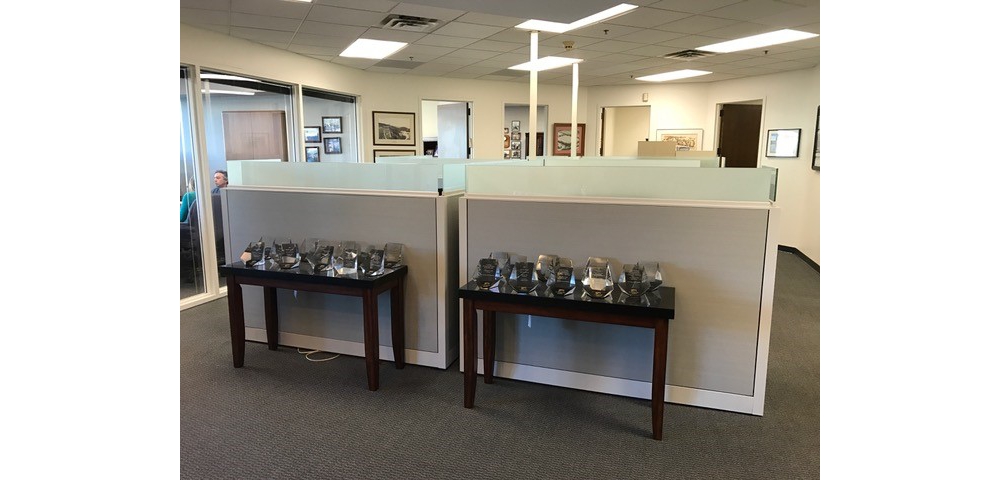 Affordable Furniture That Works
Not only did Ludwig need furniture that would look good, but they also wanted something that would be of high quality and stick within their budget parameters. Fortunately for them, Maxon's Prefix panels fit the bill. With dozens of pieces and endless configuration possibilities, the Prefix system can be made to accommodate nearly any space, and it comes at an affordable price despite its high quality commercial construction.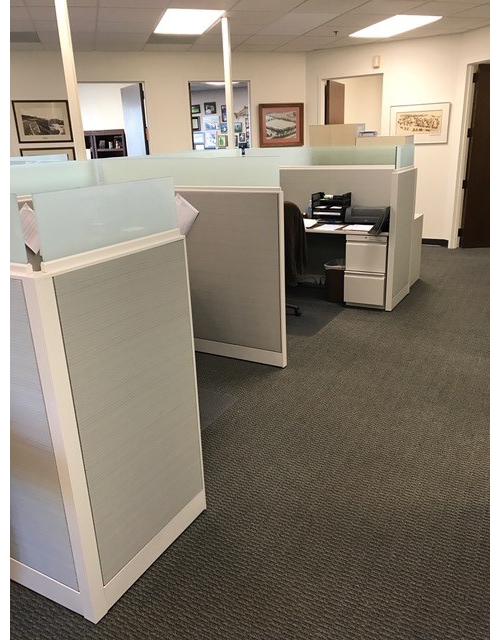 Help from the Experts
Cubicles can be tricky to buy since they can be configured in so many different ways. Because Ludwig and Company needed their new cubicle system to better meet the needs of their employees, they knew they needed help from Reedy when it came to selecting what to buy and how to set it all up.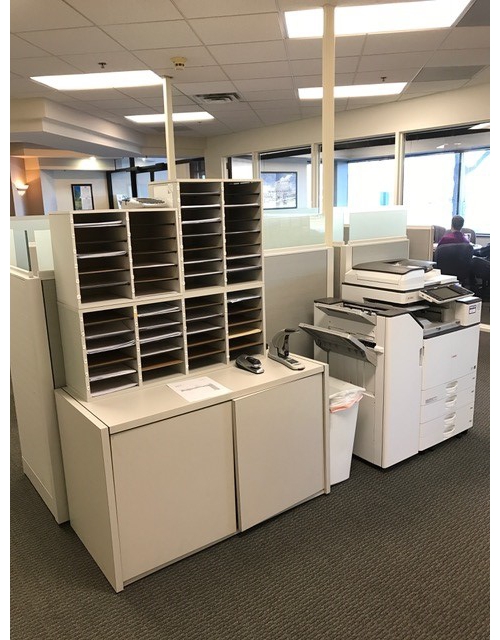 "We let [Anna] know the layout ideas that we had and a budget that we wanted to stick within, and she presented ideas given those specifics which was very helpful"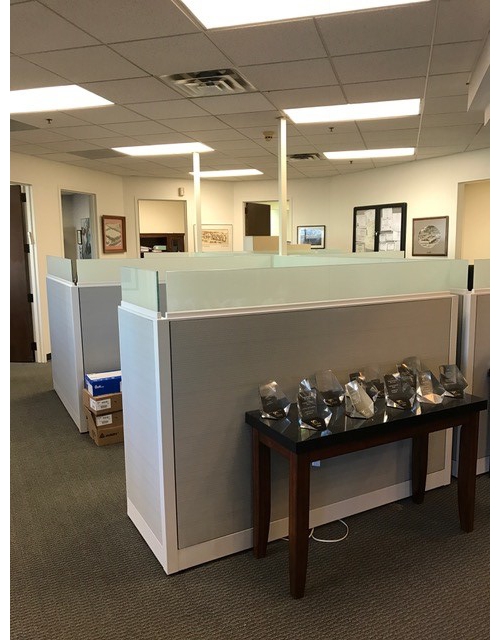 By the end of the project, Ludwig and Company was left with an office that is attractive, high quality and didn't go over their budget.
Want to share a tour of your office with us? Submit an office tour form and tell us what you love about your office for a chance to be featured on our website. Be sure to check out all of our office tours for inspiration!