Lake Forest Country Day School in Lake Forest, IL recently had a need for new furniture in its traditionally styled reception area. For help reflecting its mission of inspired teaching, academic rigor, attention to individual needs and a commitment to responsible citizenship, school professionals turned to NBF Account Executive Anna Reedy for help.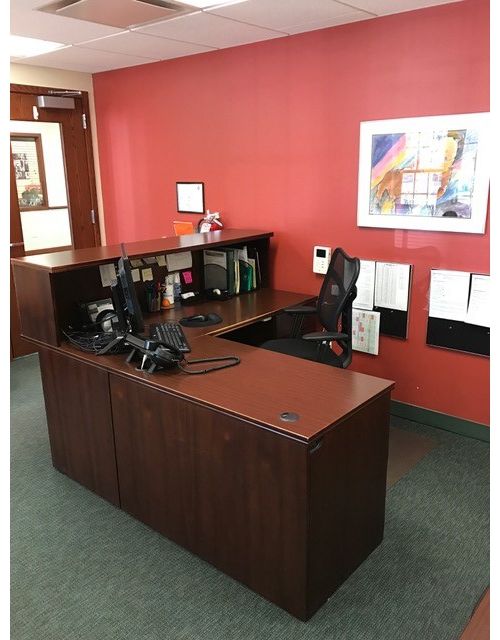 More Storage for a Functional Workspace
First and foremost, Lake Forest Country Day School needed more storage and an office that would be more functional than the previous setup. To remedy this issue, Reedy suggested furniture from National Office Furniture's Waveworks collecton paired with matching NBF Signature Series end tables from our Spencer Collection.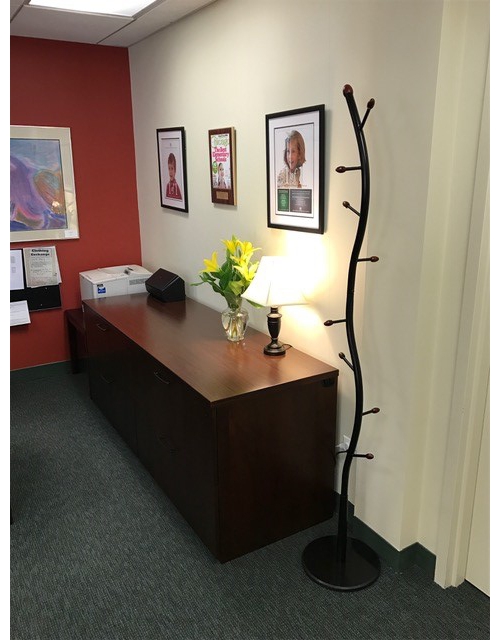 A Traditional Design that Matched What They Already Had
Because this was not a complete office makeover, it was important to the school that their new furniture match the existing furniture they planned to keep in the waiting room. Reedy accomplished a coordinated look by bringing in wood finish samples of the suggested Waveworks and Spencer collections. Although the furniture was coming from two totally separate collections from the existing pieces in the room, Reedy was able to match up the new with the old via these wood samples. The new furniture blends in beautifully with Lake Forest Country Day School's guest chairs and even the wood trim in the space, giving off a traditional look that appeals to parents and other visitors.
"We really wanted to match the other existing furniture in our office. We had a very specific collection, style, and look that we wanted to match, and Anna helped us to achieve that."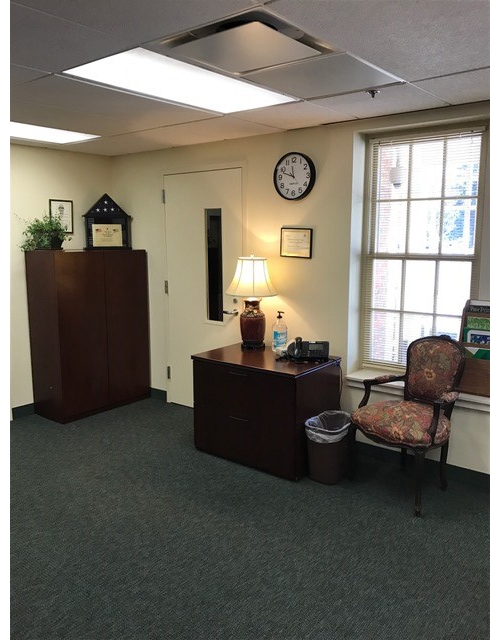 A Professional Appearance
Not only did the school want a look that would match the furniture they already had, but they also wanted to create a professional look that would be inviting while upholding the school's commitment to academic excellence. As the first point of contact most get with Lake Forest Country Day School, the reception area is extremely important, and school decision makers wanted to ensure that it would leave a positive first impression with every visitor.
"Anna was extremely diligent in sending us finish samples and edge samples and in reviewing the pull styles. She came out to view our current furniture to ensure everything matched and the layout was best for us."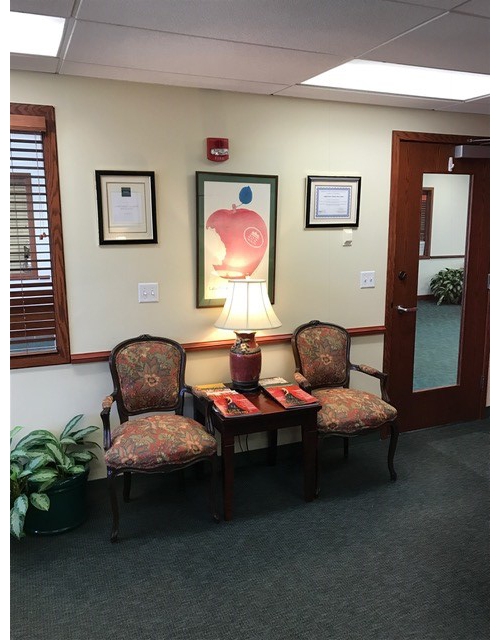 Now that the project is complete, Lake Forest Country Day School is left with a traditional waiting room that is professional, functional and comfortable for everyone.
Want to share a tour of your office with us? Submit an office tour form and tell us what you love about your office for a chance to be featured on our website. Be sure to check out all of our office tours for inspiration!