Industry: Administration/Private Business
Location: Pittsburgh, PA
NBF Sales Executive: Deb McDermott
Furniture Collections Used: CSelect & KFI Multipurpose Chairs
Holy Family Manor, a Catholic residential and learning center in Pittsburgh Pennsylvania, hosts many events for residents as well as its local community. After years of use, the organization's existing furniture had become tired and worn; thus, it found itself in need of an updated look. For help updating the building's dining areas, Holy Family Manor sought assistance from National Business Furniture account executive Deb McDermott.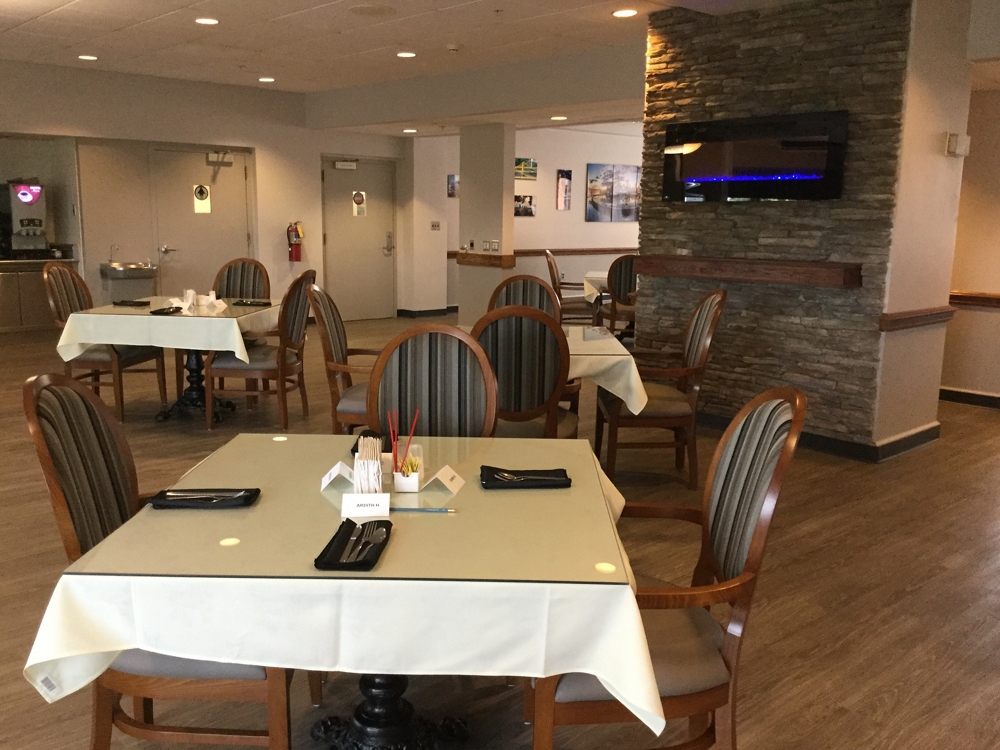 A Fresh New Look
With a dining room that hadn't been updated in decades, the look and feel of Holy Family Manor was suffering, and employees knew it was overdue for an update. Not only did they need furniture that would be comfortable to sit at, but the organization also wanted to create a certain look-- one that would be homelike and attractive so that residents and community members would feel welcomed in the space. This look and feel was created via carefully curated tables and seating from the CSelect and KFI Multipurpose collections.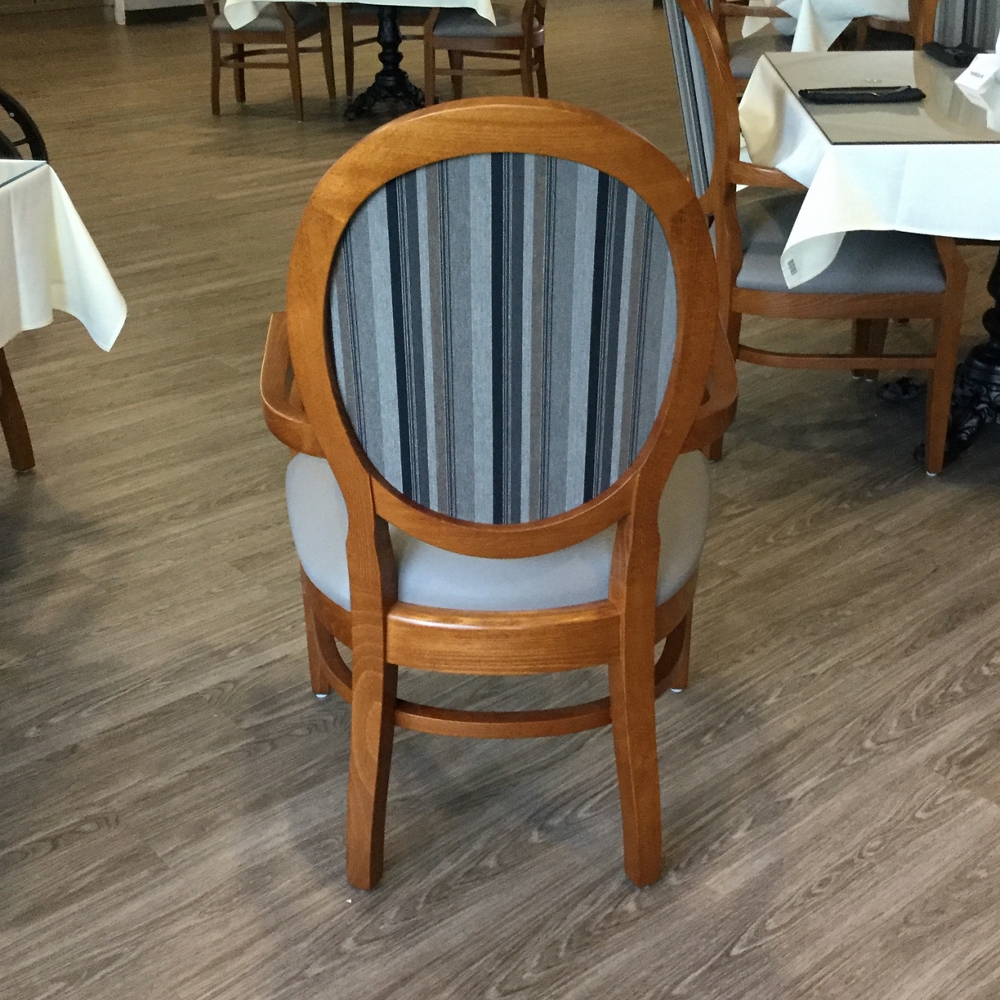 A Residential Feel
When selecting new furniture for the dining areas, Holy Family Manor wanted to go for a look that wouldn't be cold and clinical, but rather warm and inviting. Upholstered seating in a comforting wood frame gives the dining room a residential feel, making guests and residents feel welcomed and at home rather than at a learning center. It was also important to the organization to achieve a look that would be classic and timeless—something that would toe the line between traditional and contemporary. This look was achieved via the furniture collections recommended by McDermott.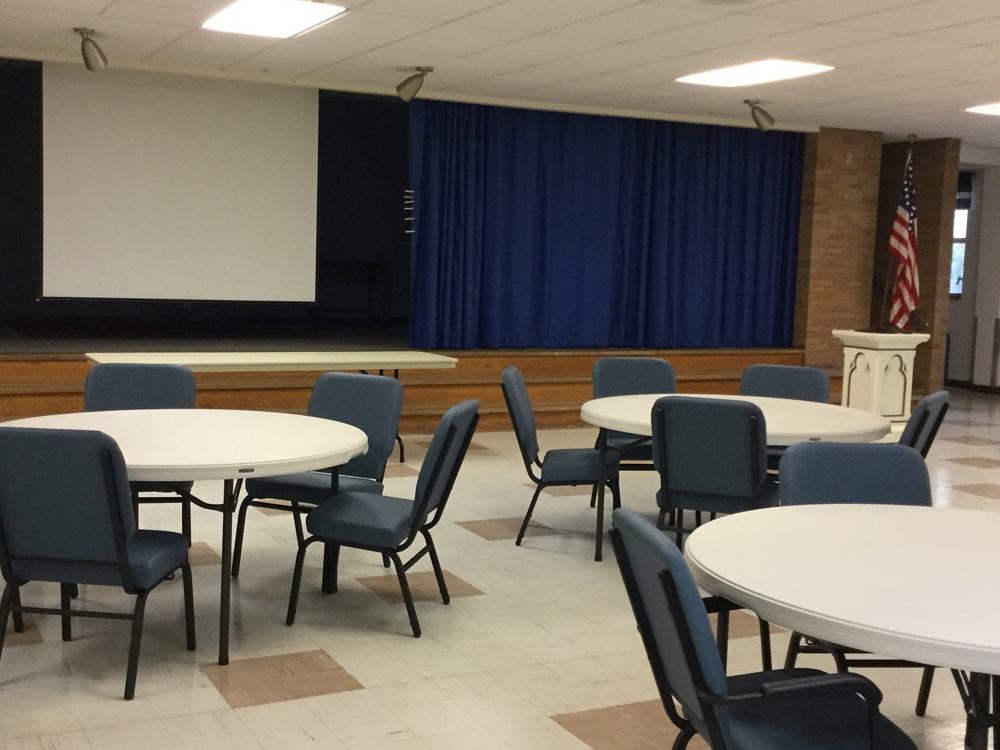 An Affordable Price
Although the appearance of its new furniture was a top priority, Holy Family Manor also needed to remain conscious of its strict budget during the redesign process. The organization already had a clear idea of what it wanted the look and feel of the space to be, but it was left up to Deb McDermott to achieve what they wanted at a price they could afford. CSelect and KFI Multipurpose tables and chairs turned out to be the perfect option, and employees at the center were thrilled with the results.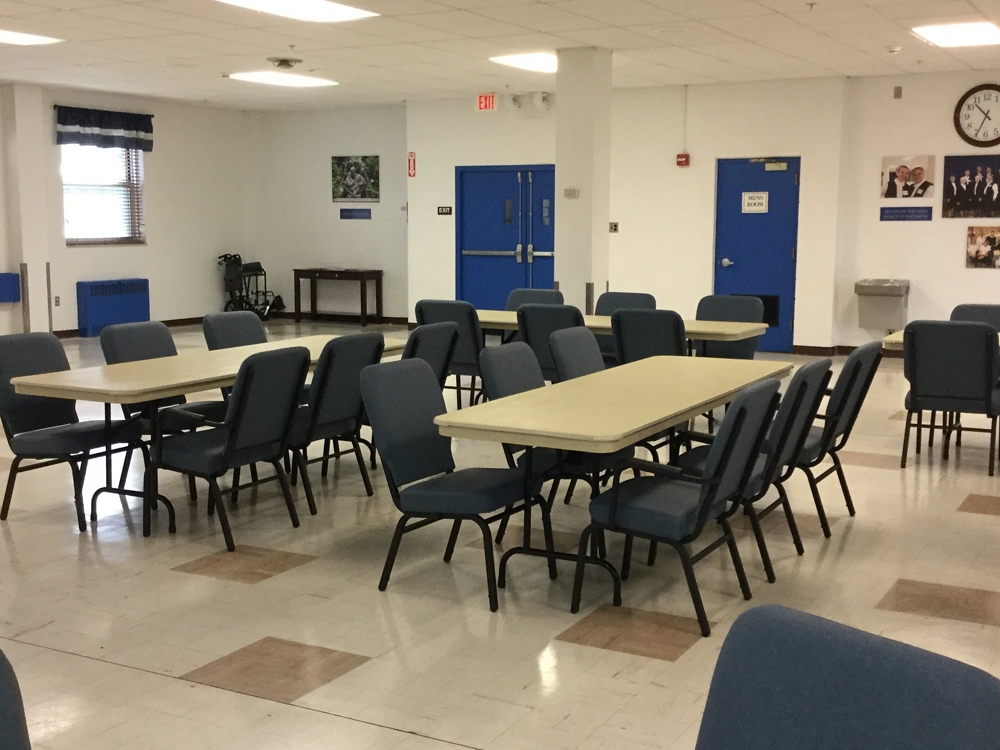 "We are thrilled with the new dining room furniture and matching valences. The community center chairs are excellent and promote our brand," employees said. "Deb McDermott helped us through the selection process and even participated on our decision-making committee. She offered us many choices until we found just the right combination. She also monitored the manufacturing and delivery timeframe to meet an opening event deadline."
Want to share your office style? Fill out an office tour form and check out our full collection of NBF office tours here.