Industry: Retail and Trade Show Display
Location: Fall River, MA
Furniture Collections Used: Trendway Choices, Trendway Capture, Trendway Live, Trendway Jet, Trendway Intrinsic, HON Flock, HON Preside, Global Filing and Storage, HPFI Eve
When Massachusetts-based company Displays2Go moved to a new office and warehouse space, the team there took it as the perfect opportunity to upgrade their office furniture, too. With 140 employees to accommodate in a 30,000 square-foot space, the retail display company sought to create a modern office with a 'wow factor' and enough collaborative touchdown points to go around.
Collaborative Spaces
One of the most important additions Displays2Go wanted to bring to its new office was that of multiple touchdown spaces where employees could go to collaborate during scheduled meetings or on the fly. To accomplish this, soft seating from the HON Flock collection and the HPFI Eve collection were added to open areas around the office, including the front lobby and just outside employee workstations. Other collaboration spaces throughout the office include a standing height table with stools from Trendway's Live and Live II collections which allow employees to choose whether they'd like to sit or stand during meetings. Glass whiteboards act as idea hubs at which employees can jot down thoughts and make announcements, keeping the lines of communication open.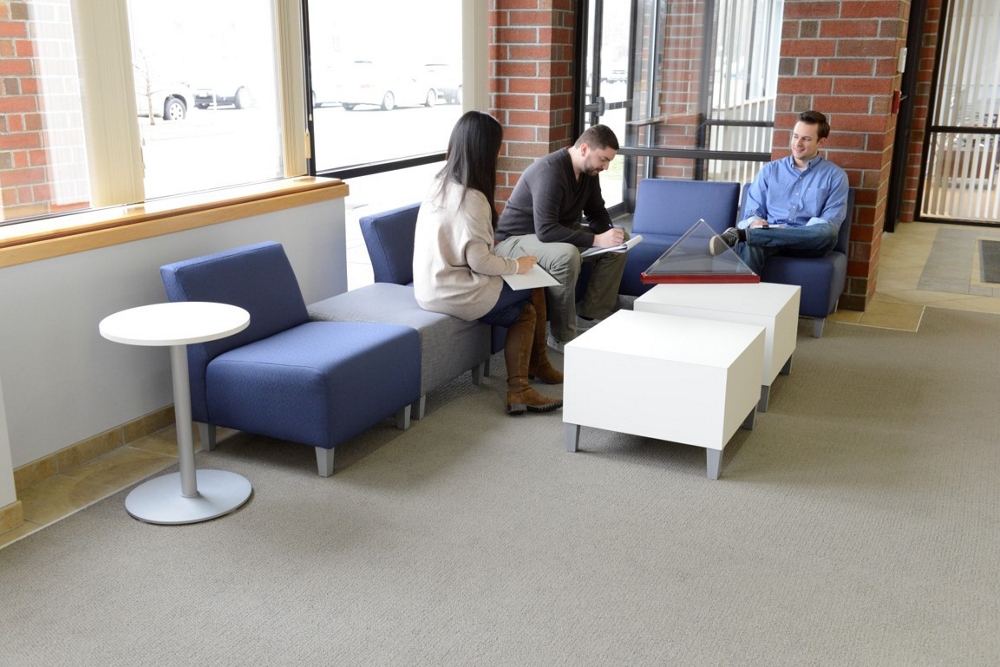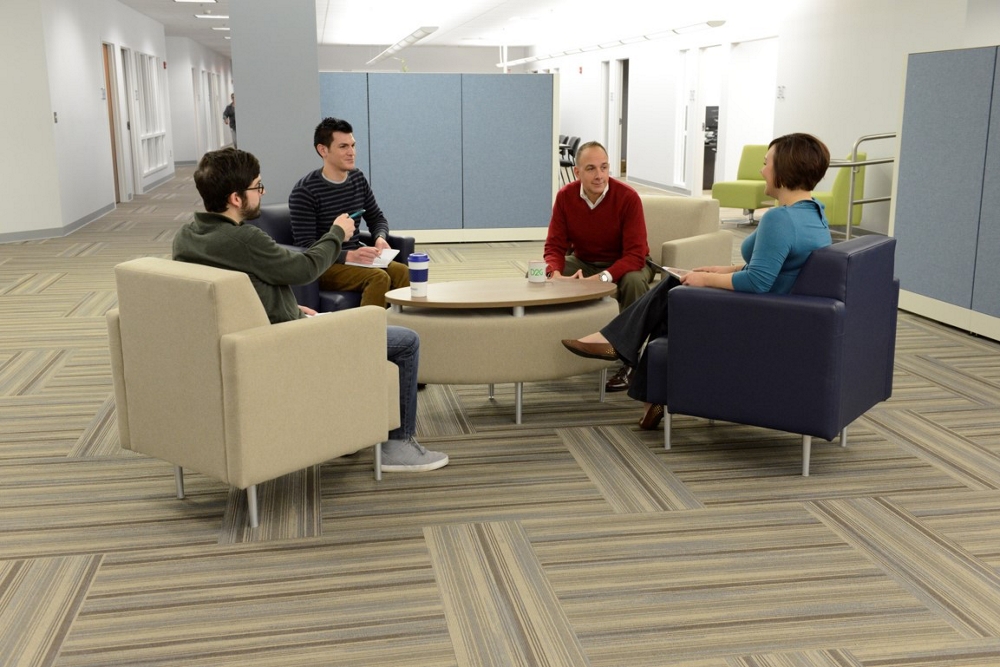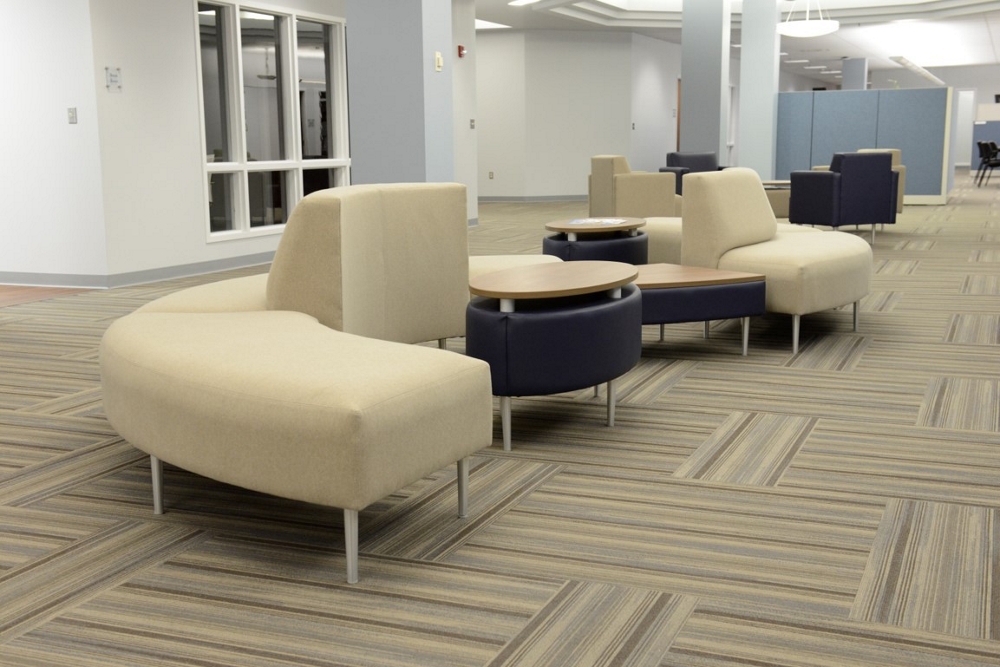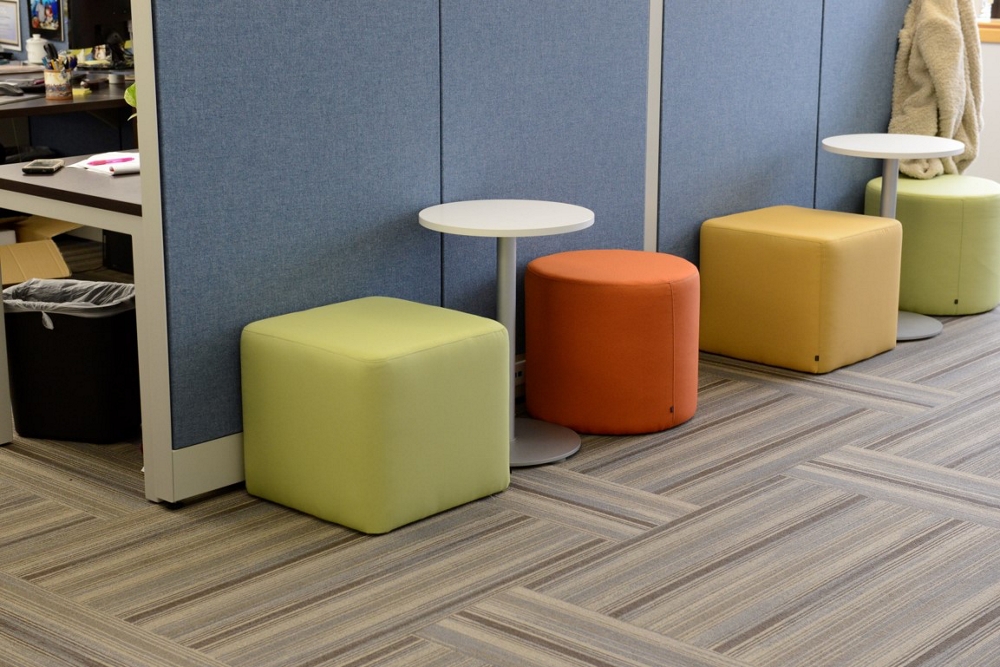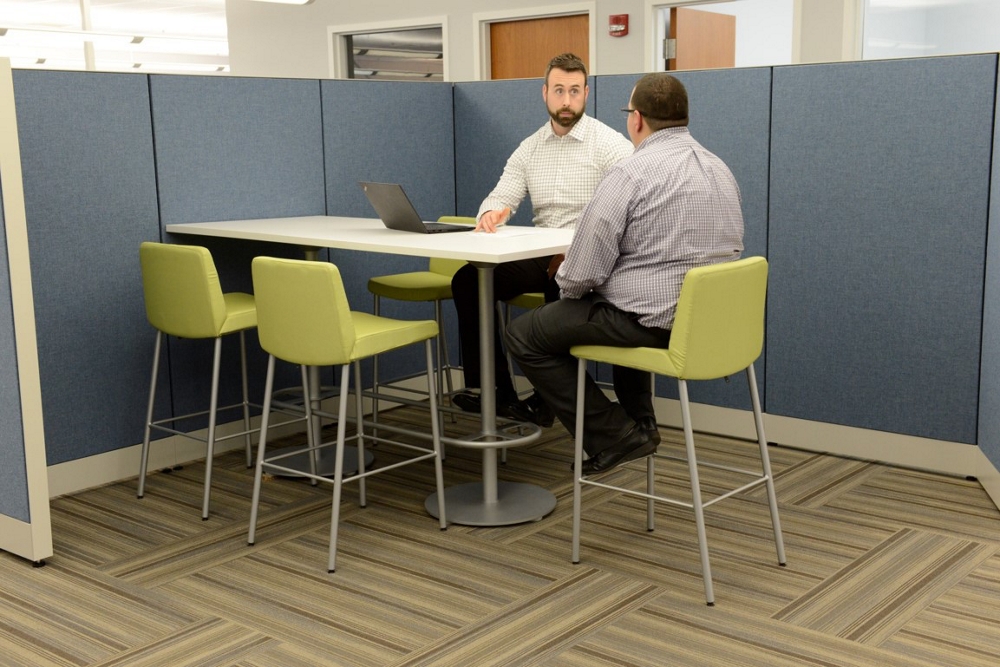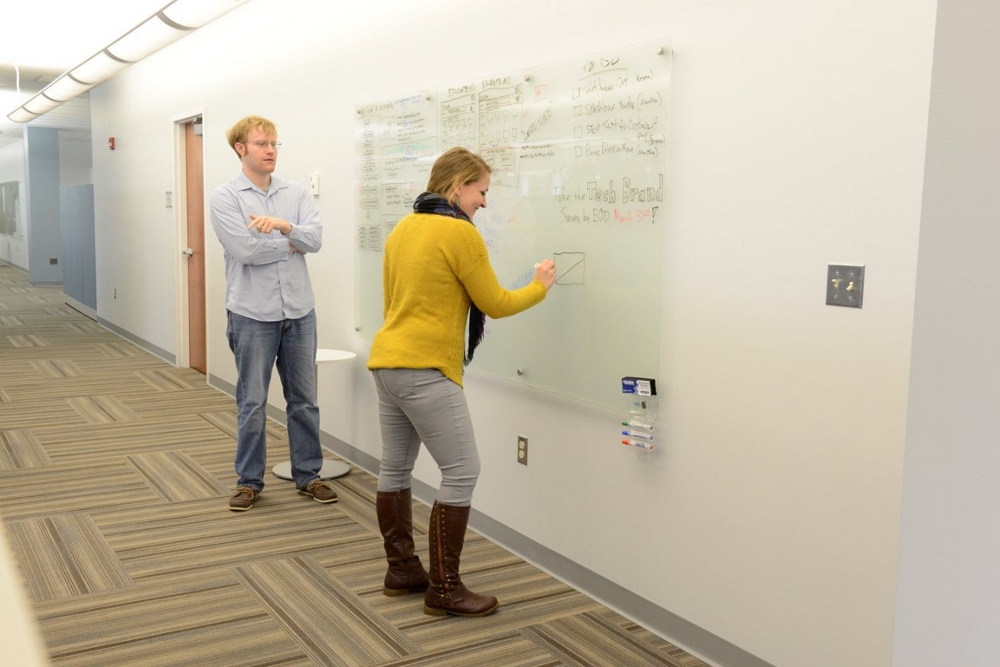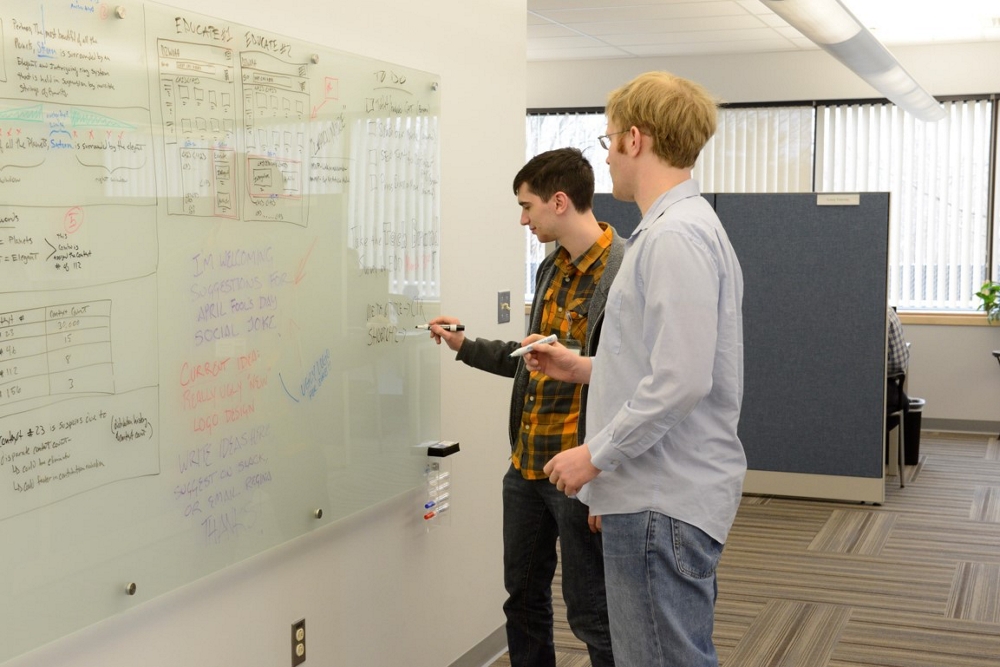 Formal Conference Rooms
Of course, some meetings call for more privacy and more space. That's why the company outfitted its conference and training rooms with contemporary office chairs and tables from the HON Preside collection to create a modern look while still providing plenty of work surface space for employees. This setup is designed to really wow visitors with a look that is professional without being boring.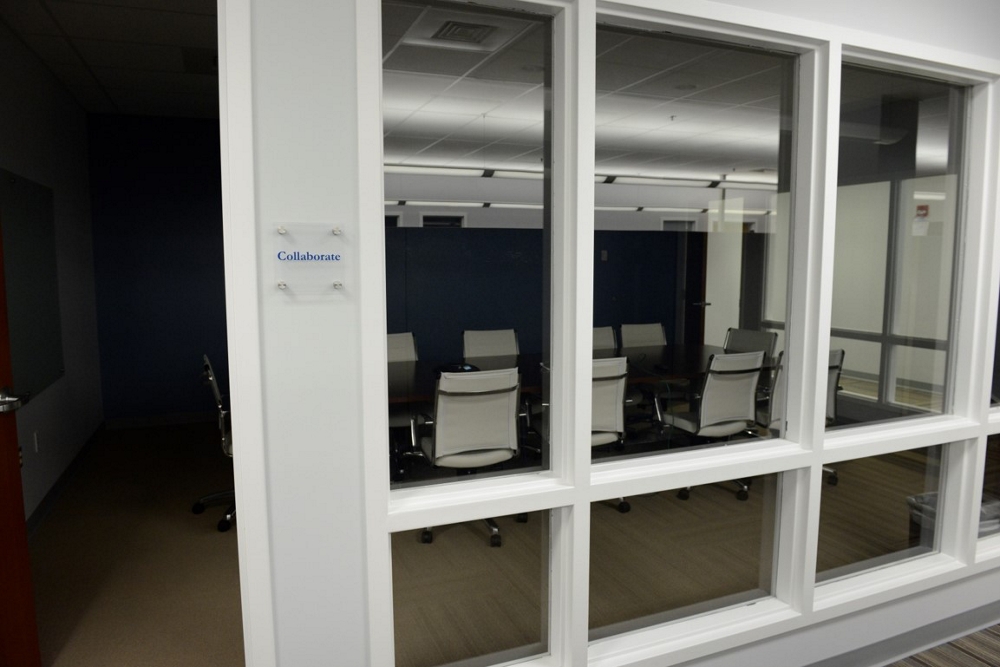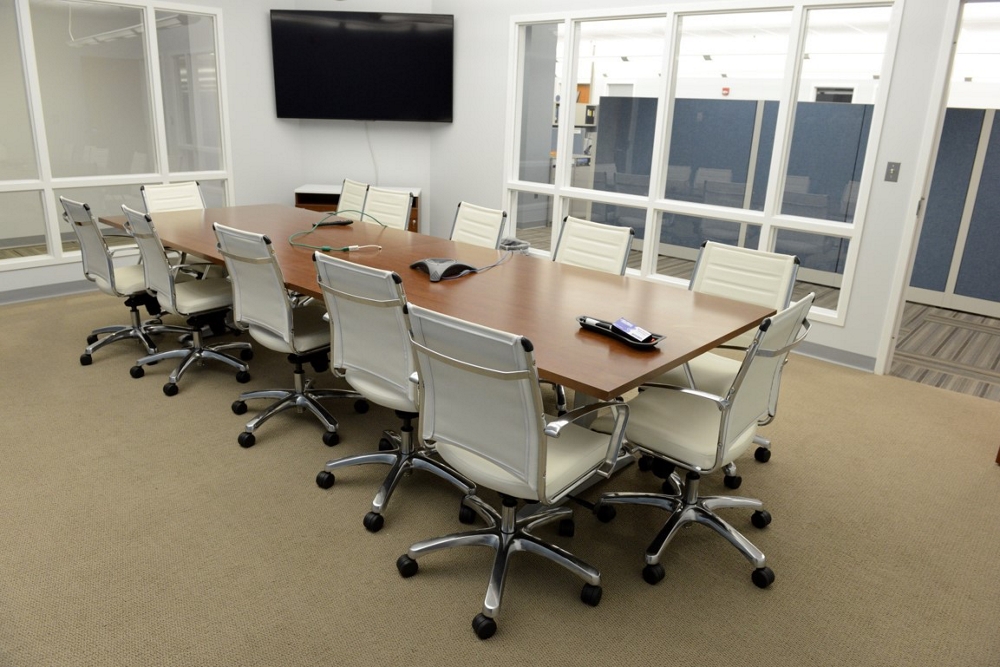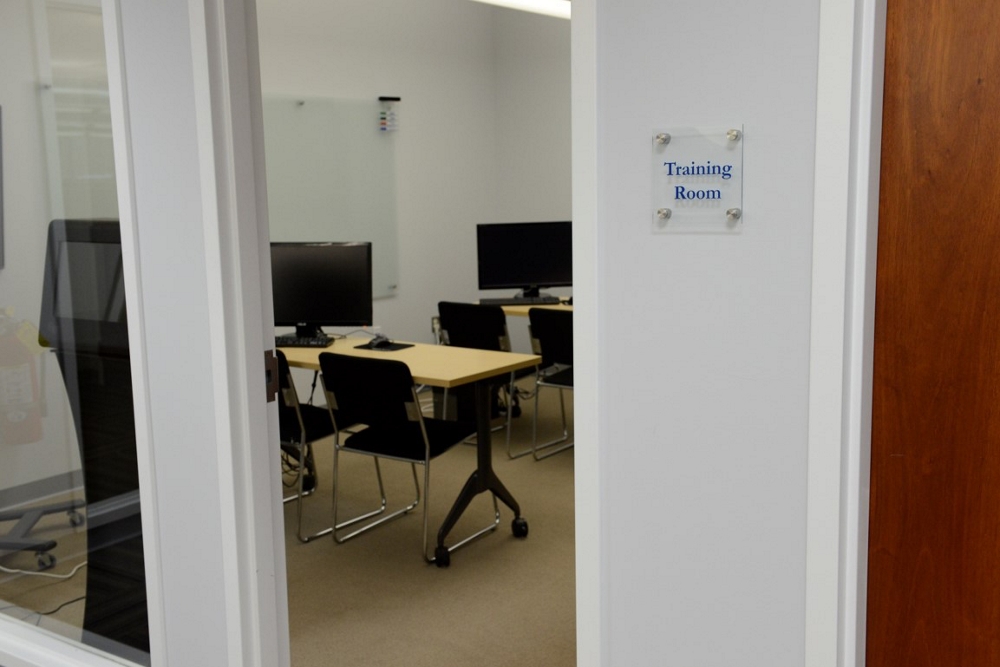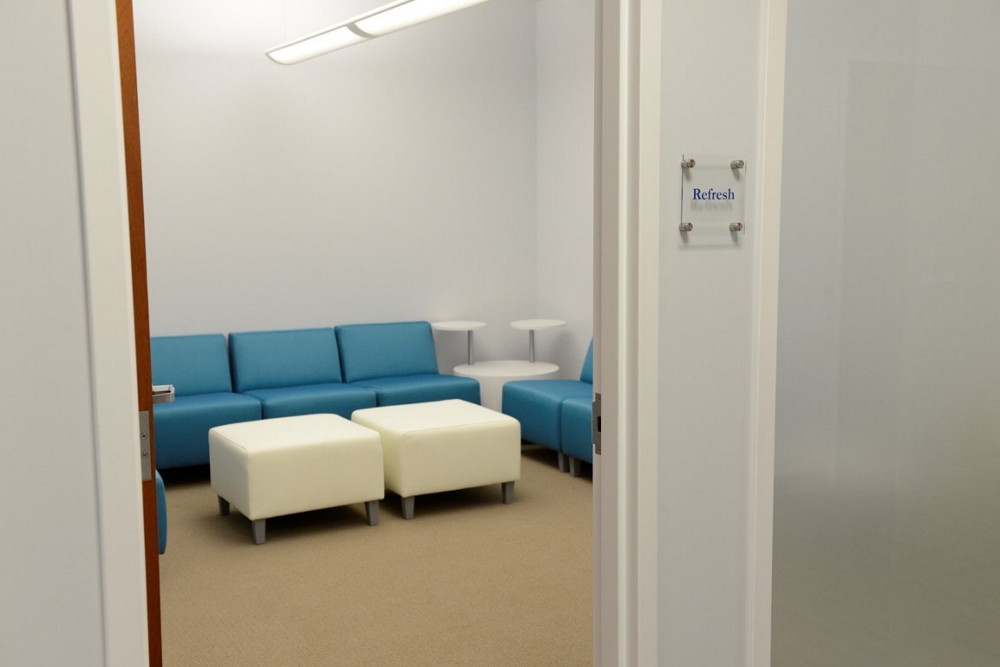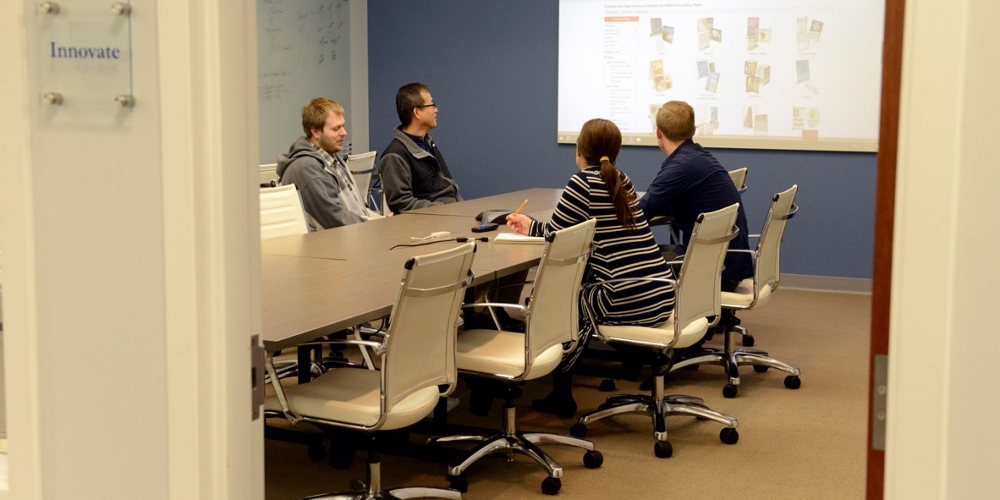 Modern Break Areas
When it came to the dining furniture, Displays2Go wanted tables and chairs that would support the modern aesthetic that is present in the rest of the office while also being easy to keep clean in the high traffic area. Tables, chairs and stools from the Trendway Jet and Intrinsic collections were used to fill the space and give employees a variety of seating situations to choose from. Inspiring wall art was also added to the space to boost its visual appeal.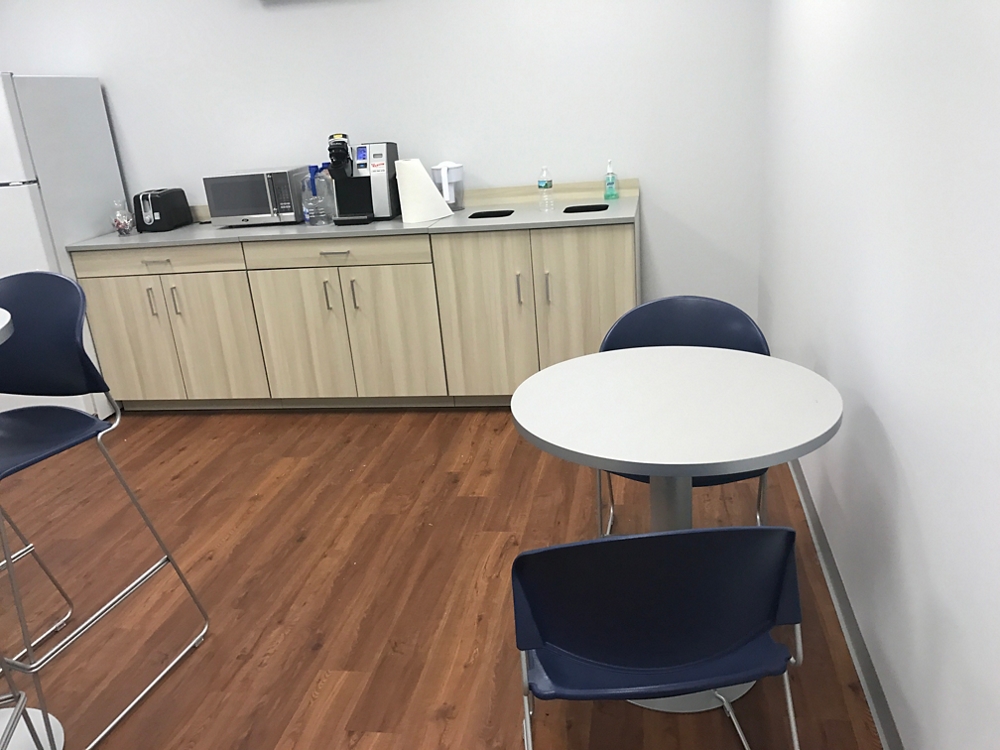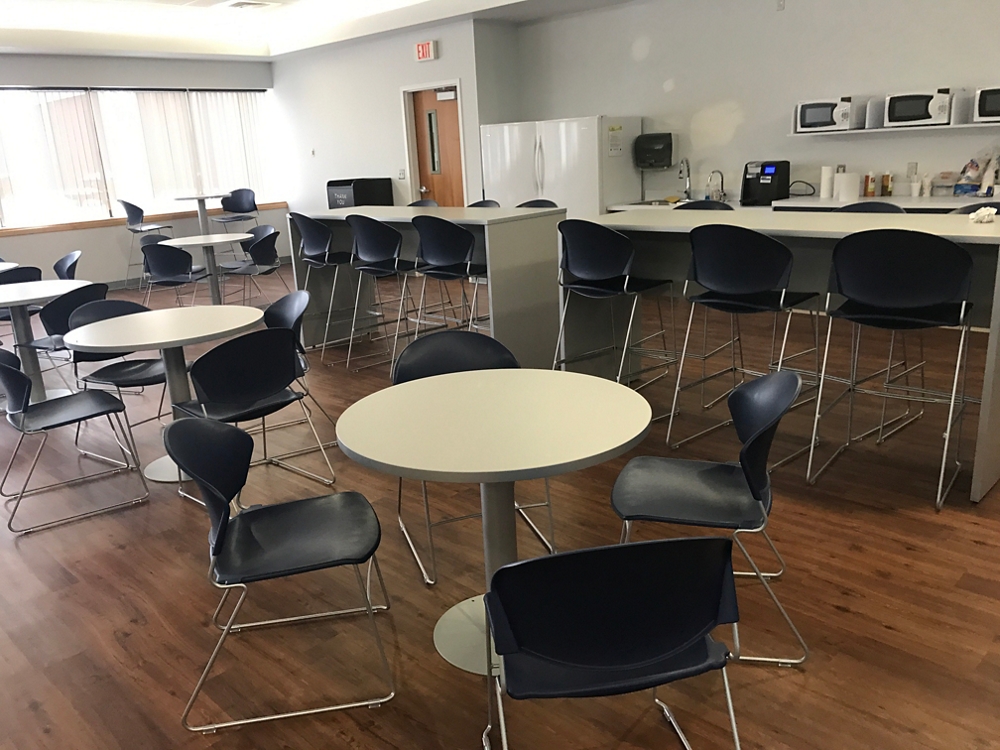 Comfortable Workstations
Workstations at the Displays2Go office are designed to foster collaboration between employees while still providing enough individual privacy for workers to get the job done. Panel systems from the Trendway Choices and Capture series have tack board surfaces for posting notes and personal adornments, while the laminate desks are scratch-resistant and easy to clean.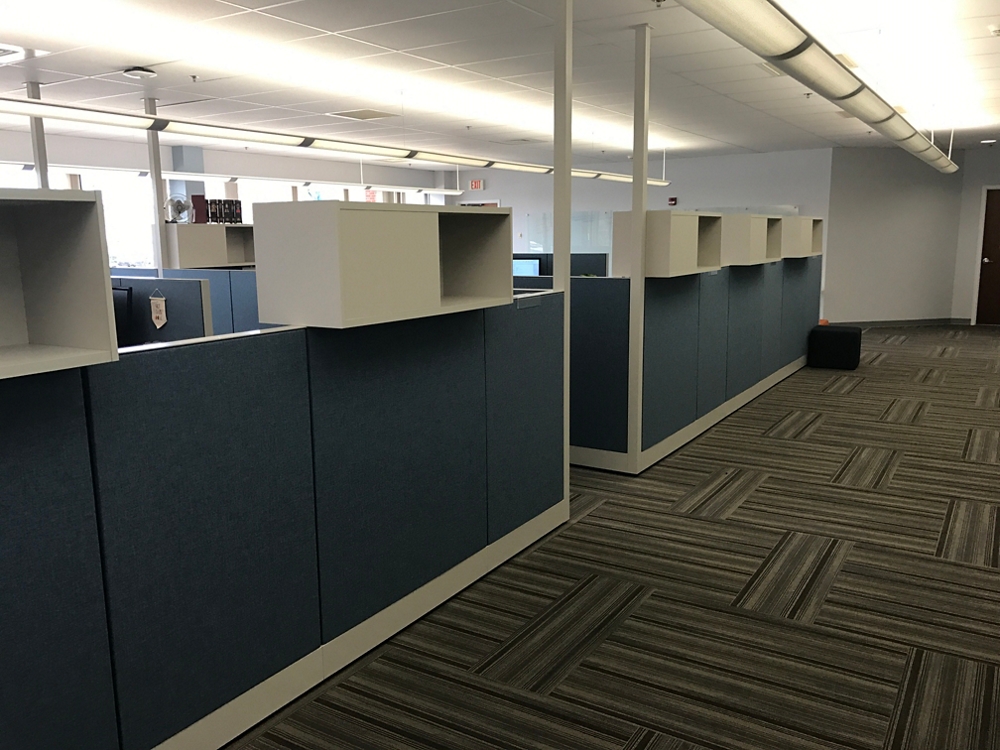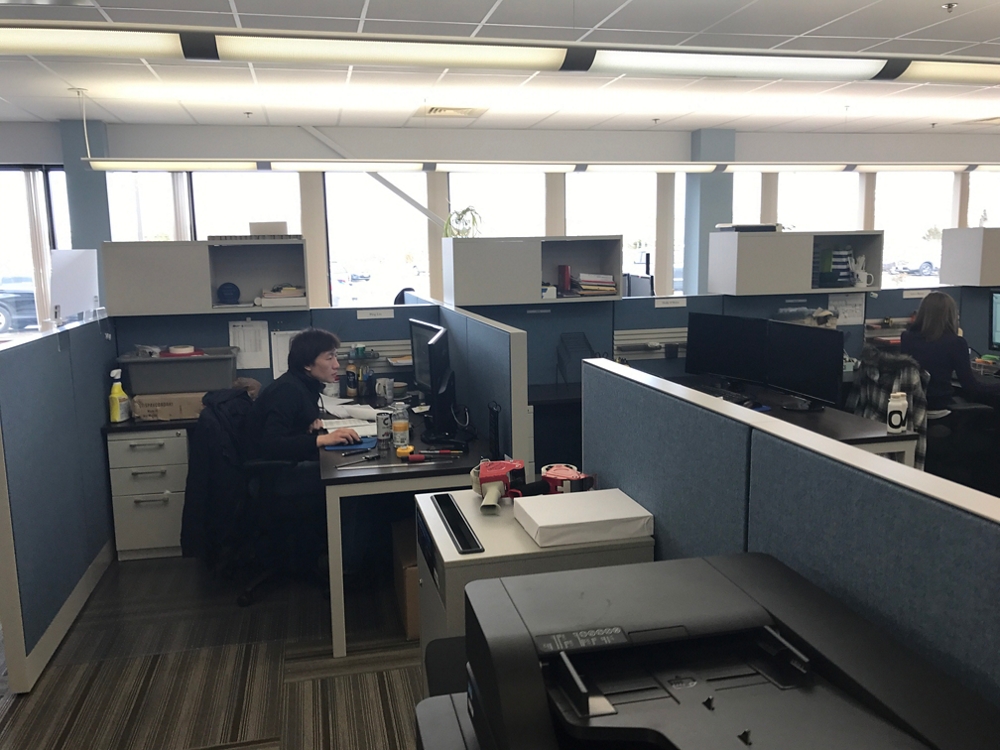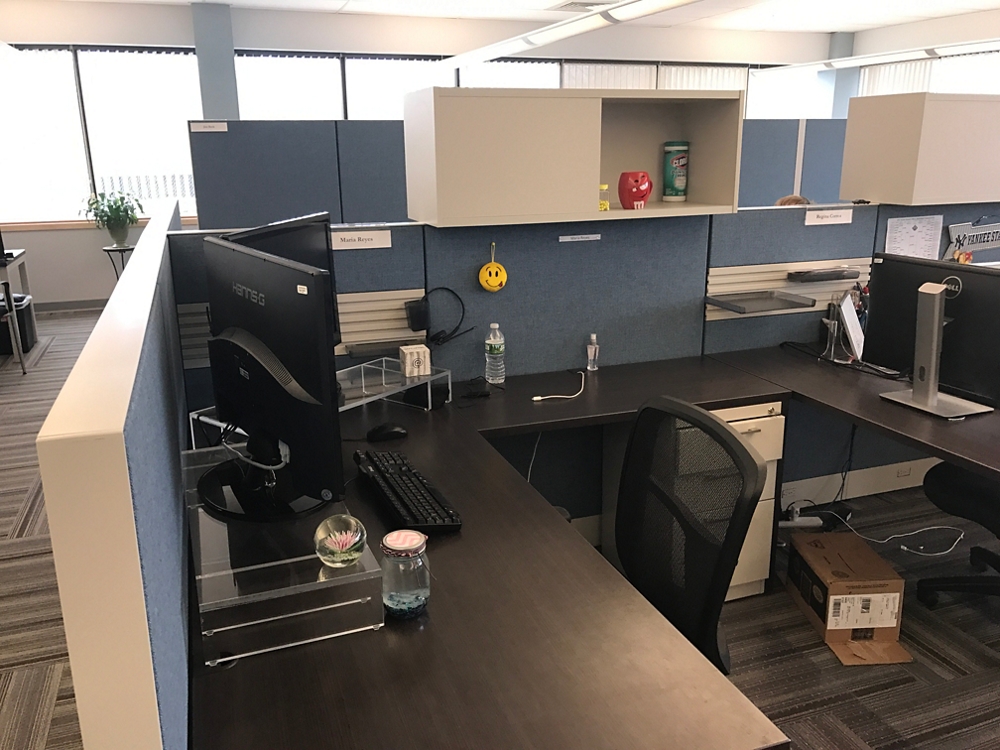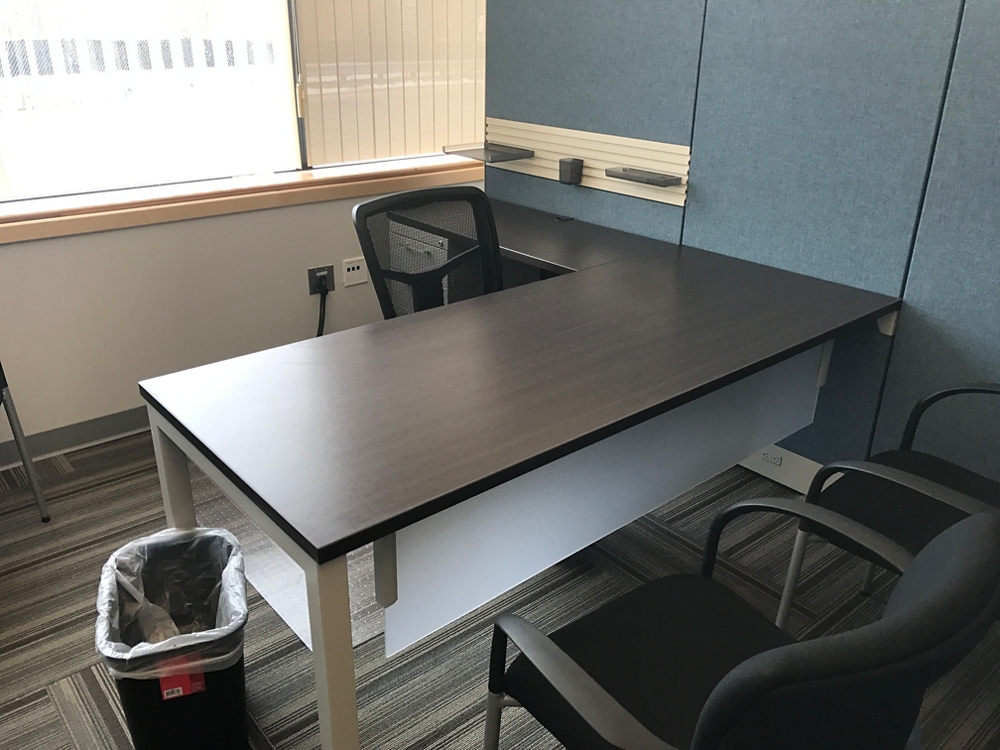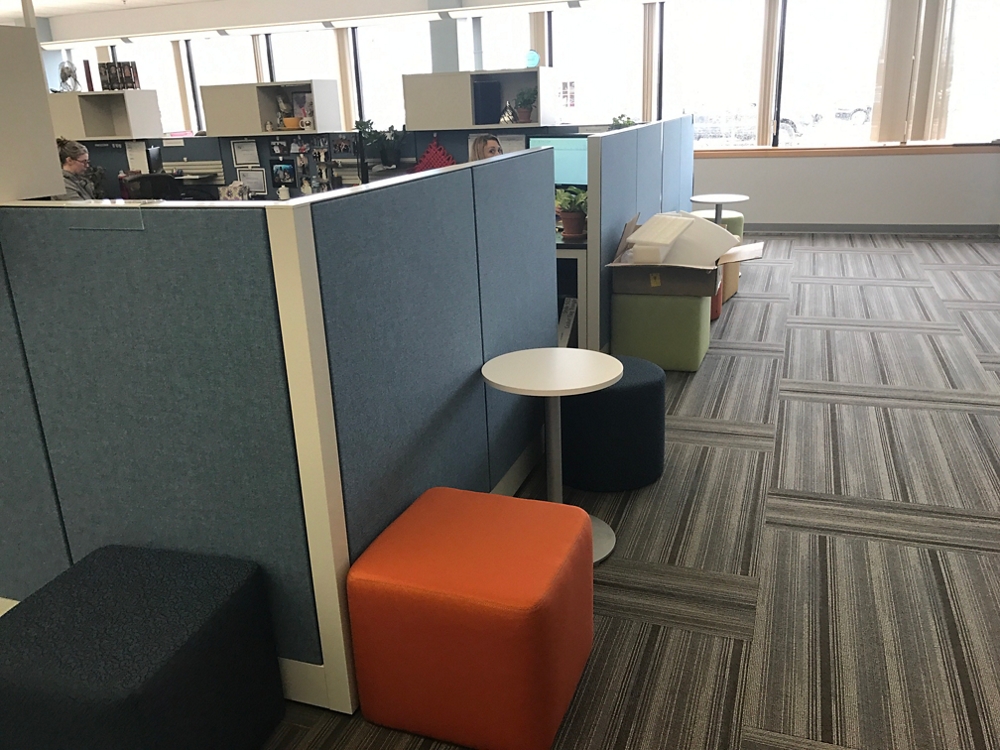 NBF Account Executive Jerry Godin worked with Displays2Go and with National Business Furniture suppliers to bring the company's wants and needs to life.
"The most challenging part of the project was getting the company's vision of how they wanted their space to look from concept to design. A lot of design, station typicals & color renderings were presented including floor color/fabric/laminate to assist in the process. In addition, we needed to coordinate installation along with contractors, electric and IT install to meet Displays2Go's move in date," Godin said.
Looking for more office inspiration? Check out all of our office tours and share your own by submitting an NBF office tour form.