Every office needs an update after a while, and when non-profit Developmental Enterprises Corporation needs new office furniture for any room in their headquarters or satellite offices, they go to NBF Account Executive Kevin Emery for assistance. Take a look at how they transformed this waiting area and office space with Emery's assistance.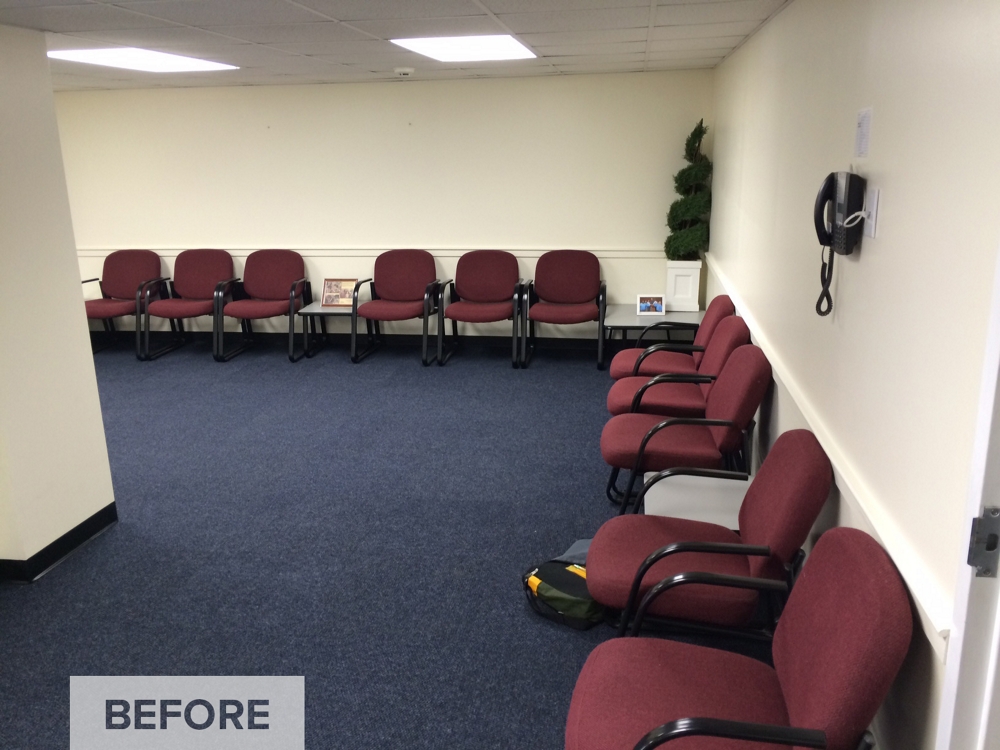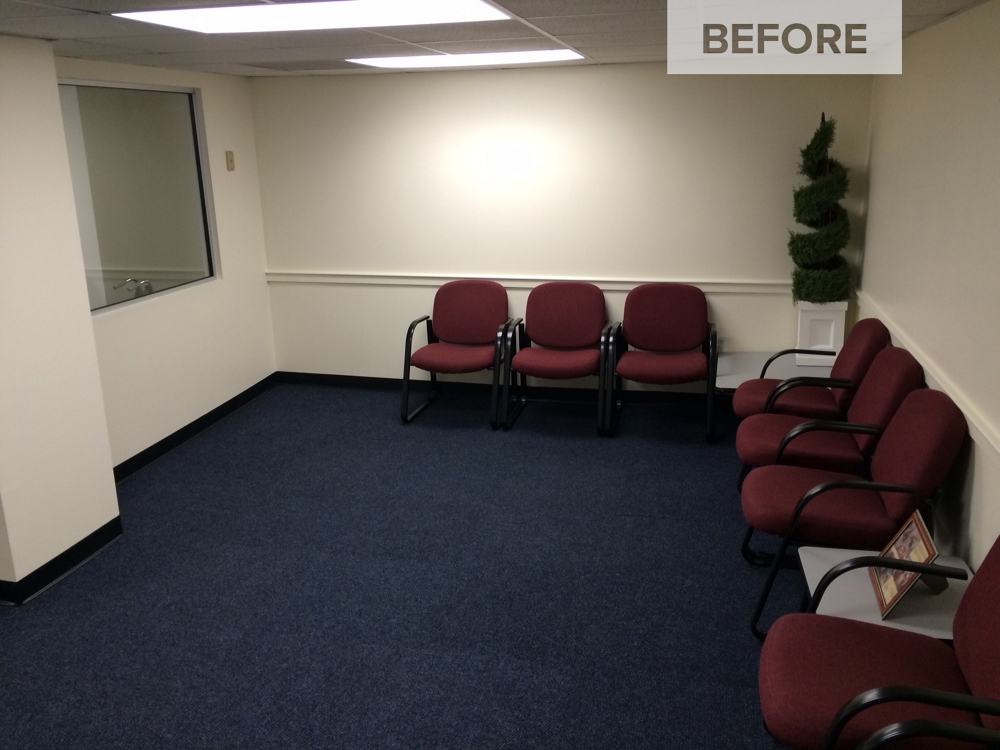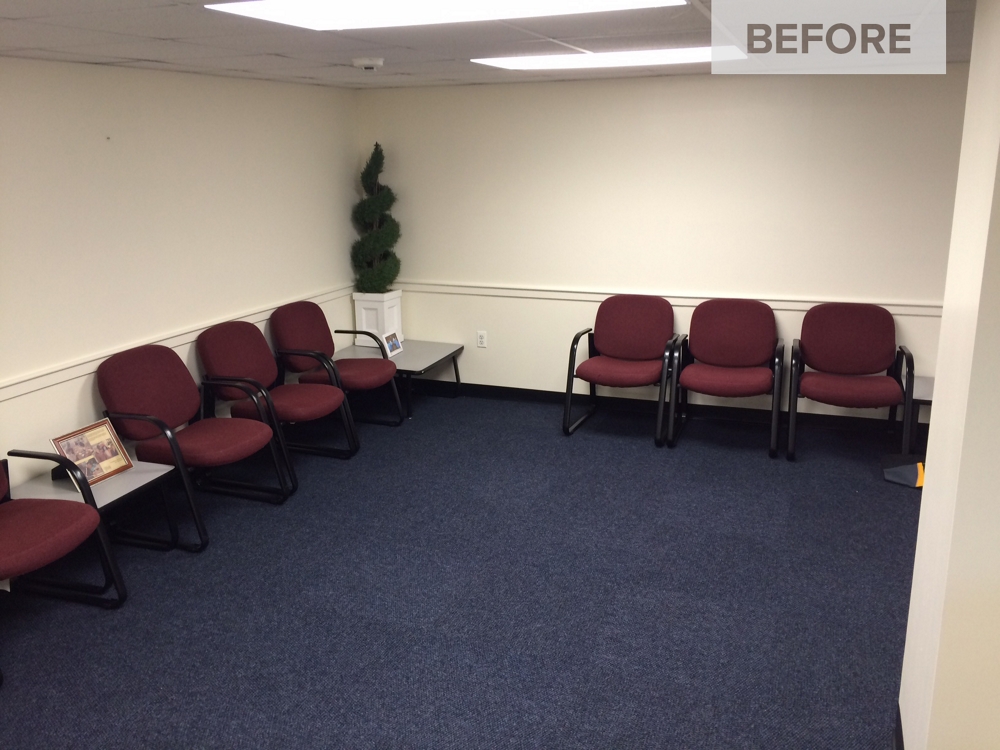 An Updated Look
While the old chairs in this spacious waiting area were dreary and outdated, the new Lesro Lenox seating in Developmental Enterprise Corporation's sitting area brings a more refined, contemporary look to the space. Wood arms and a modern fabric pattern are appealing to the eye, bringing a more up-to-date look to this space. A matching conference table in the corner provides extra seating space and a convenient writing area for filling out paperwork.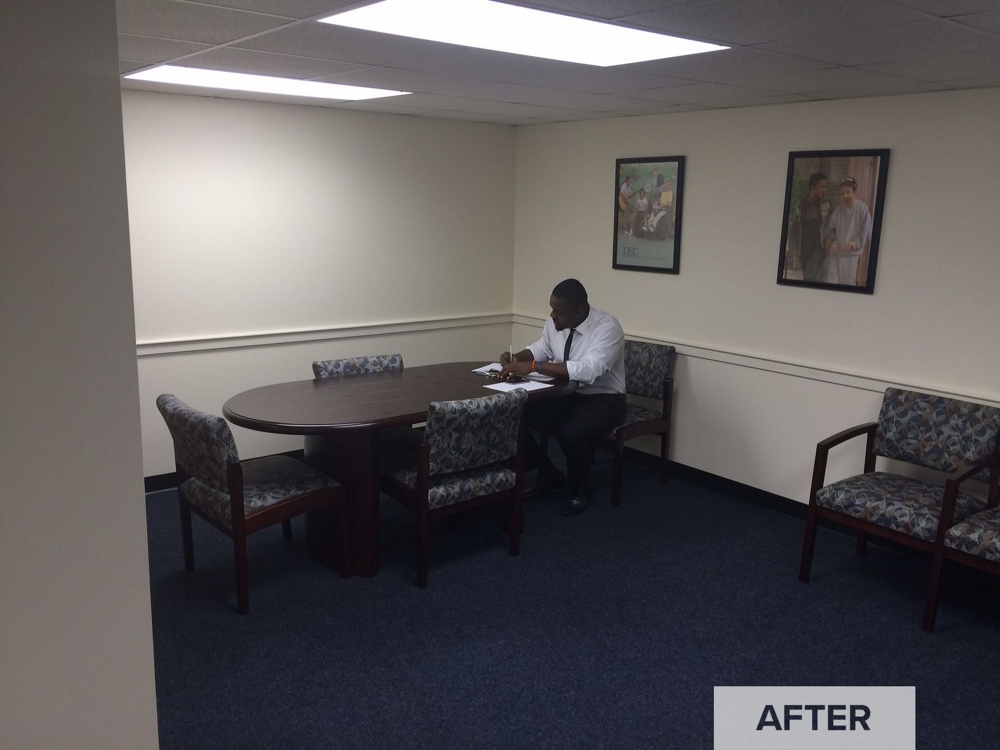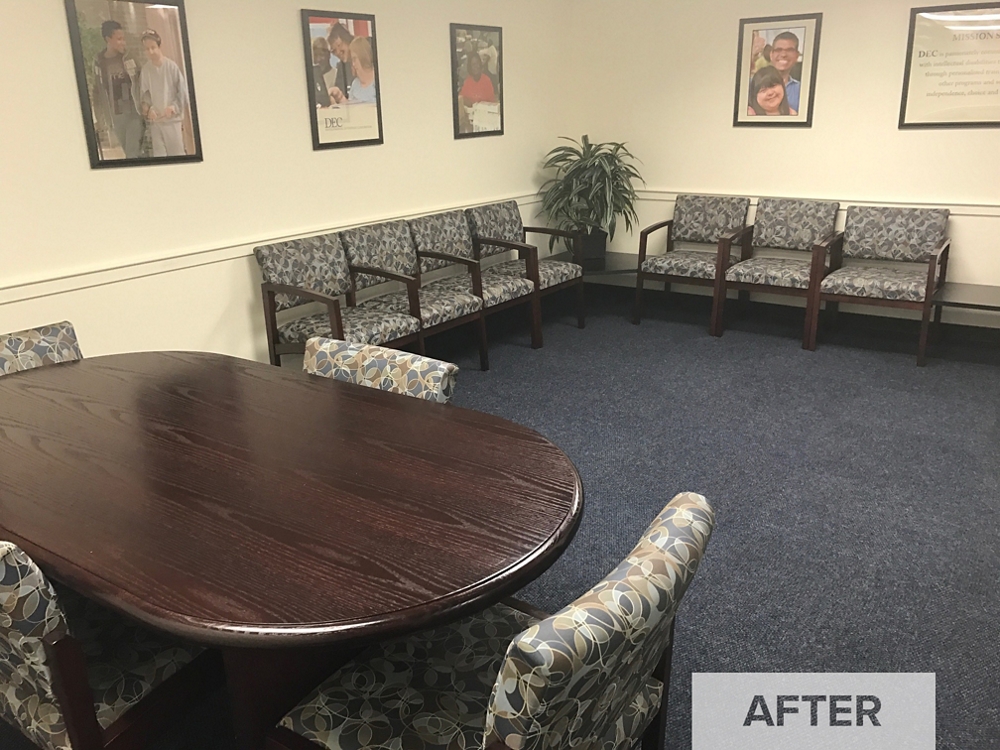 Comfort and Class
Not only does this space look great, but it's comfortable too. Chairs are upholstered in Lesro's time-tested fabric upholstery for longevity and cleanability, while chairs are offered both with arms and without to provide guests with options. In addition to comfortable chairs in the waiting area, an Office Star Pro Grid mesh back task chair provides employees with breathable support while working.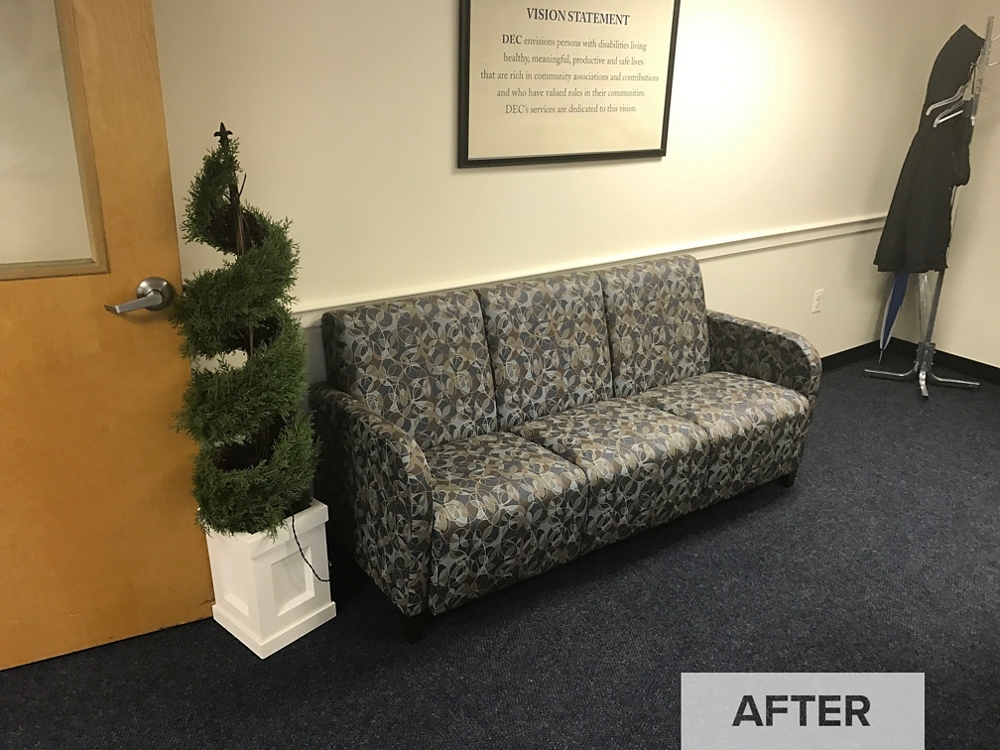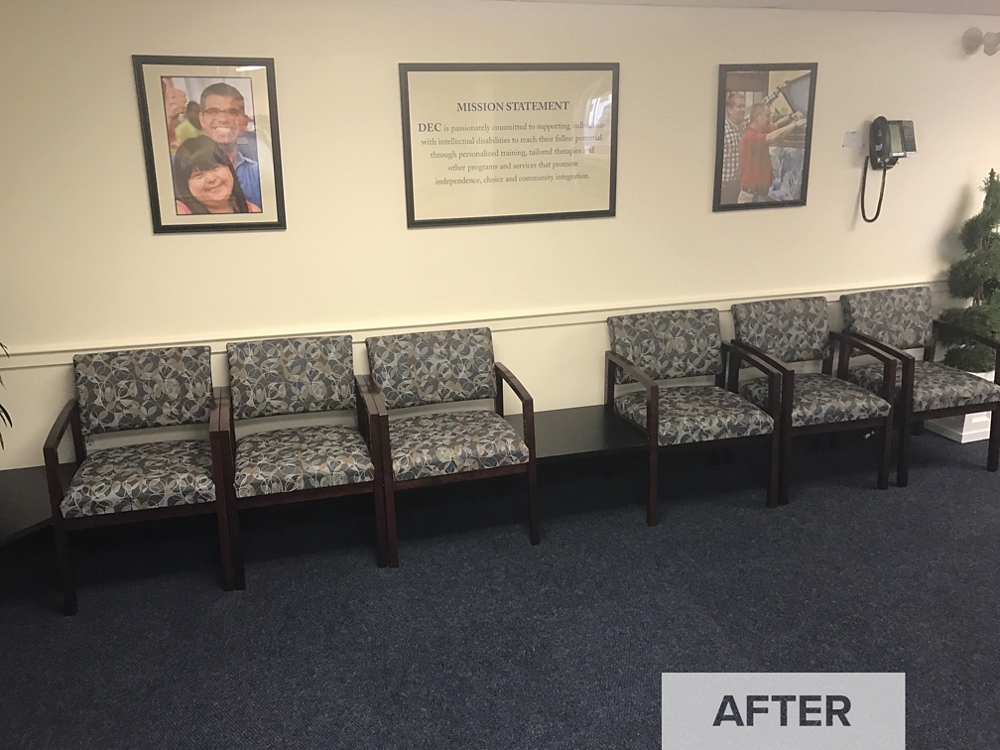 Storage Galore
Another aspect of employee comfort was that more storage was needed for record keeping and general office operation. Global Zira filing and storage was added to the Developmental Enterprise Corporation's offices to provide reachable, lockable storage for paperwork and other important materials.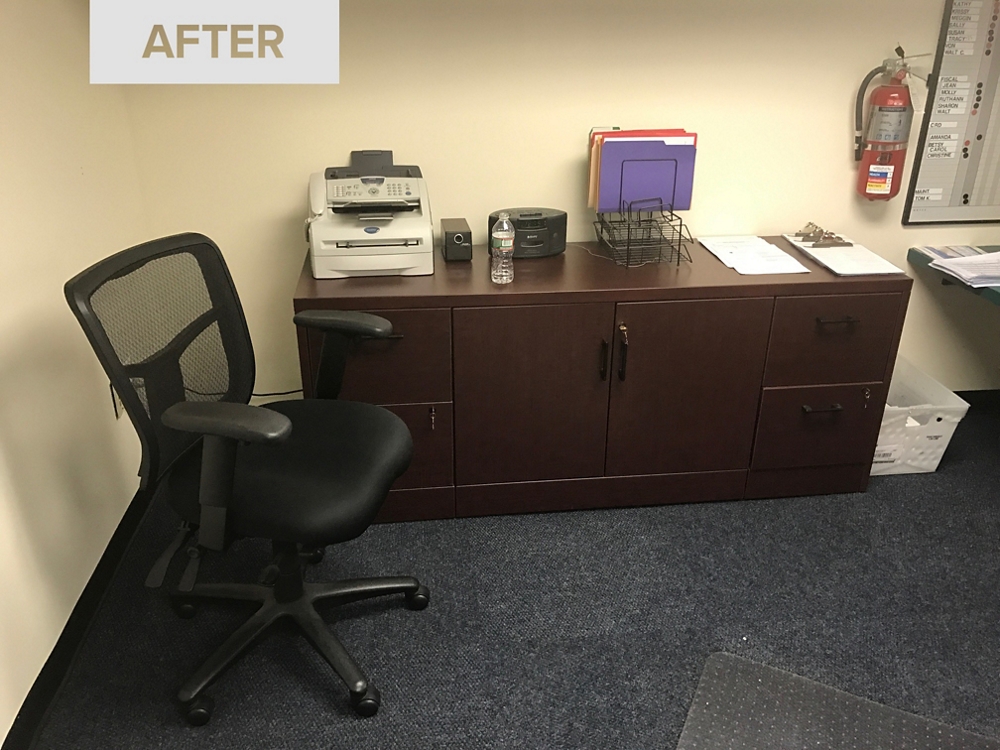 A newly remade office allows employees at Developmental Enterprise Corporation to work better and remain focused on what really matters to them—promoting dignity, self-determination and independence for individuals with intellectual disabilities. A contemporary look and additional support for employees and guests makes office work easier and more enjoyable.