Athens Family Dental in Athens, Georgia recently had a need for a reception redo. For help, office team member Brenda Zareie turned to NBF National Account Manager Shaun Fretz.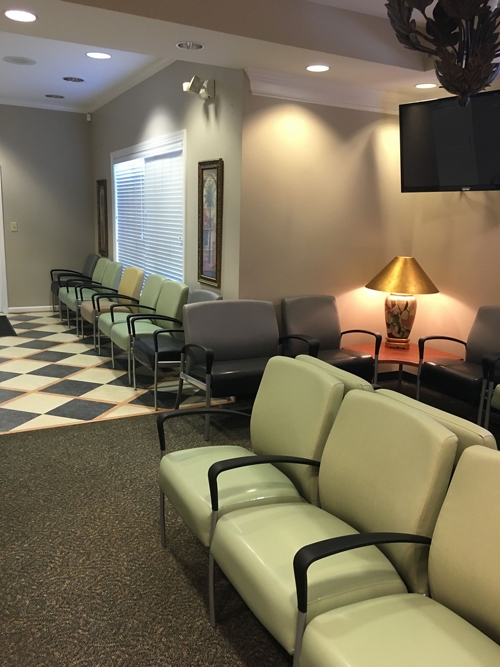 A welcoming atmosphere. First and foremost, Athens Family Dental needed its new waiting room furniture to work with what was already in the room. That meant incorporating a soothing color palette that would make guests feel at ease while they wait for their appointments. To bring a little visual interest into the space, guest chairs of the same style but in different colors were added. The combination of greens, yellows and grays gives off a calm yet memorable appearance.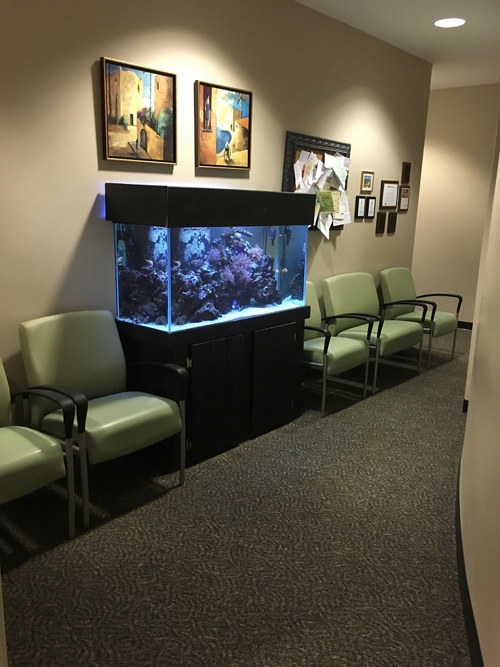 Durability at its finest. Having just replaced their old reception chairs, the staff wanted to make sure they selected new furniture that would last through many more years of business. Their answer came in the form of Healthcentric's Aloe seating collection. These contemporary guest chairs are upholstered with tough vinyl backs and seats in the most durable textile available for healthcare seating—IC+. IC+ is a spray-applied infection control vinyl that provides a seamless, moisture-proof upholstery barrier across the entire seat. IC+ is extremely durable and is warranted against punctures and tears for 10 years, making it the toughest textile around. Both standard size and bariatric chairs were incorporated into the space.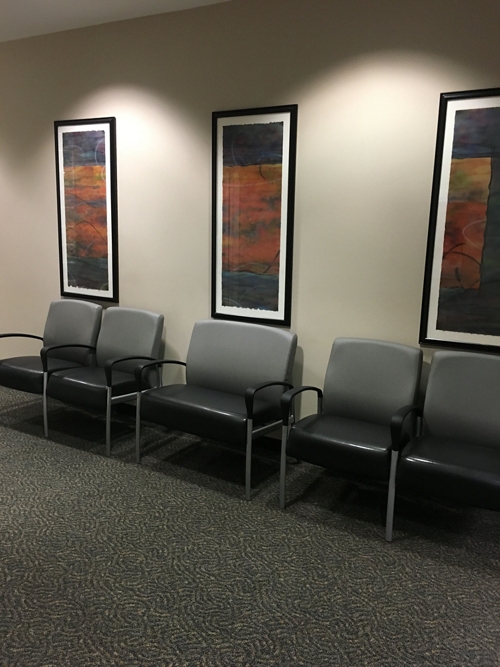 Only the cleanest. In addition to being extremely durable, IC+ upholstery is as cleanable as they come. Because it is spray applied, there are no seams in which germs and bacteria can grow. In addition, IC+ can stand up to even the harshest hospital grade cleaner and bleach without succumbing to breakage or color fading. Each seat pan can also be completely removed to make cleaning hassle free.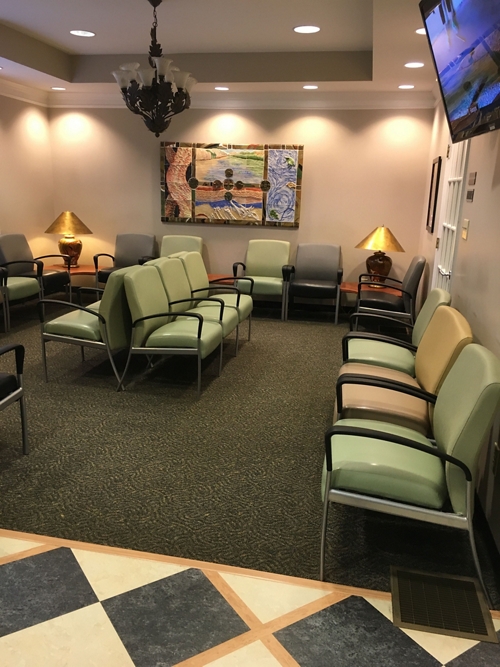 When the project was complete, Brenda was more than pleased with the end result.
"We needed new office furniture but wanted something that would be durable, cleanable and also beautiful. We found our chairs on National Business Furniture's website. When we called the 800 number we were treated with the customer service everyone deserves. They got us in touch with Shaun Fretz, a local representative for our area. We called Shaun and he was in our office taking measurements the next business day. His team configured the layout and that was it. The hardest decision was picking colors. The furniture was delivered and set in place by a team of true professionals who took pride in their job. Everything fit perfectly! This was a fun project and truly exceeded our expectations," Zareie said.
Want to share a tour of your workspace with us? Email your photos to [email protected] and tell us what you love about your office for a chance to be featured on our website!