Industry: Government
Location: Bronx, NY
NBF Sales Executive: Joel Bernstein
Since its inception in 1967, Argus Community, Inc has successfully brought together and developed outstanding people, resources and programs in pursuit of its mission. From providing addiction treatment and housing to offering solutions for pregnancy prevention and job skills training, the organization has been a staple of its community for over 46 years. When it came time to move to a new office, employees wanted to create a space that would be functional and flexible, all while reflecting its mission and staying within a strict budget.
Workstations that Promote Productivity
With a number of employees to accommodate, Argus Community, Inc. needed workstations that could promote productivity without taking up too much floor space in the office. The solution? Custom panel systems designed with help from NBF account executive Joel Bernstein and NBF's knowledgeable space planners. A number of the workstations were added along the walls of the office with attached overhead storage that utilizes unused wall space rather than taking up room on the floor. Mesh back task chairs were added to the workstations to provide employees with a comfortable place to sit while they work.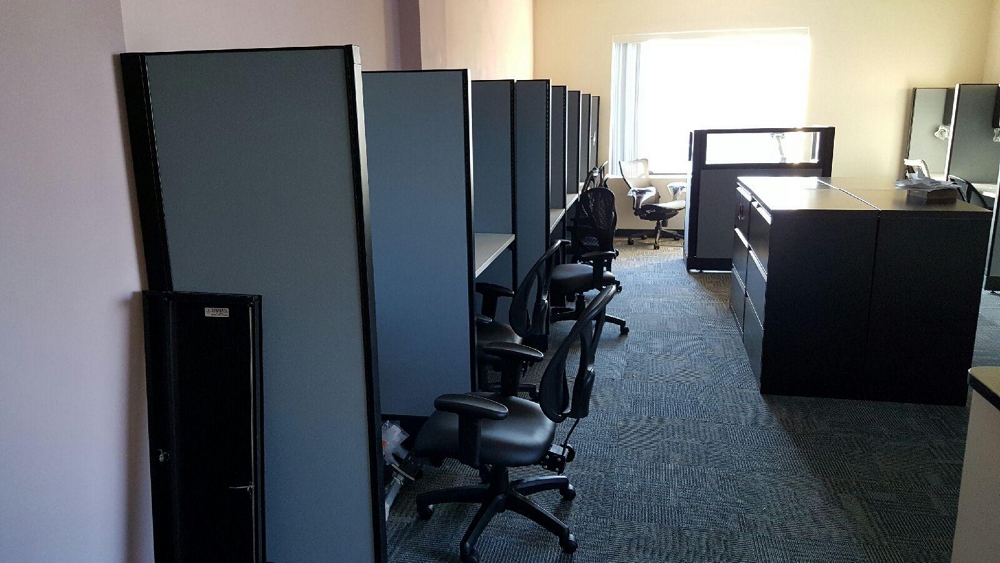 Flexibility & Functionality that Works
Not only did the organization need workstations that would accommodate everyone, but they also required filing, storage and conference furniture that would help them work in a flexible and productive manner. The addition of a filing island provided tons of space for organizing documents while offering additional work surface space where employees could hold quick and casual meetings or stand up while sorting through paperwork. Conference chairs and tables from Mayline provide space for employees to hold formal meetings and have a small enough footprint to fit nicely into the space.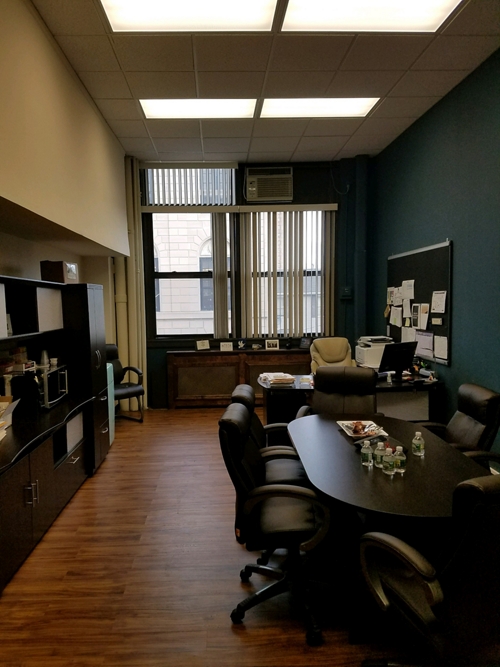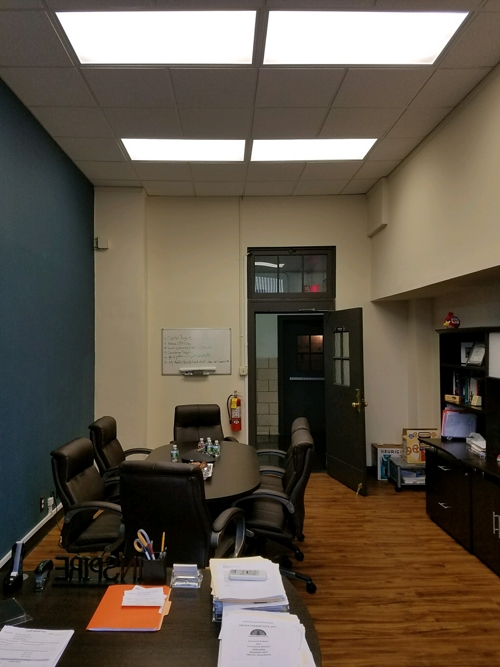 Professional Style at an Affordable Cost
Employees at Argus Community, Inc. wanted their new office to exude professionalism without going over budget. To accommodate this request, Bernstein suggested office furniture designed to meet not only aesthetic wants, but budget needs as well. The organization works hard to create a better everyday life for the many people it services, and in order to provide the best possible service to the community employees must serve themselves first. The new furniture in the space has been carefully selected to make Argus Community, Inc. employees lead simpler, more pleasant and more productive lives at the office.
"Joel Bernstein was great. Very knowledgeable and pleasant to work with. True professional. We would definitely recommend Joel and NBF to anyone," said Louis Rebolledo of Argus Community, Inc.
Want to share your office style? Fill out an office tour form and check out our full collection of NBF office tours here.