There's no denying that modern style furniture gives an office a sleek, sophisticated edge. One trend we've been seeing a lot recently is implementing this edgy look by incorporating desks and tables that have glass tops and metal bases. The glass top is clear, creating the illusion of the space looking larger, and metallic bases give off a sleek shine that has the same effect. Here are some of the ways we've seen this trend in office furniture lately.
Desks & Workstations. Not only does a glass top give a desk a professional, modern look, but it also makes the desk durable enough for daily use. Glass is a breeze to clean and only needs to be wiped down from time to time with a damp cloth. Plus, regular glass cleaners that you might use in your home on mirrors and windows will work just fine on this easy-care surface. In addition, glass does not succumb to scratches and dents easily, so you can expect one of these workstations to last for years in your office.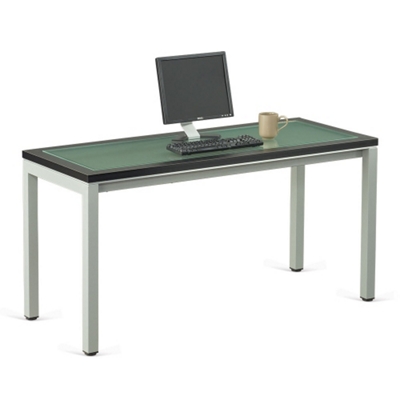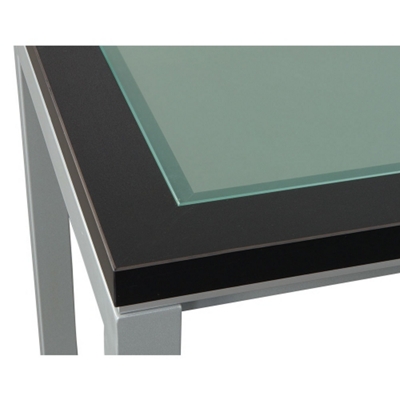 Reception Desks. The same features that make glass great for work desks make it great for receptionist desks too, and this is something we've been seeing more and more of in waiting rooms across the country. Although the receptionist's work surface on one of these desks may be made of laminate or veneer, it's the transaction counter that is often topped with glass. This ensures that the countertop will be easy for guests to write on and will also minimize the amount of damage that can be done to the transaction surface due to high traffic use.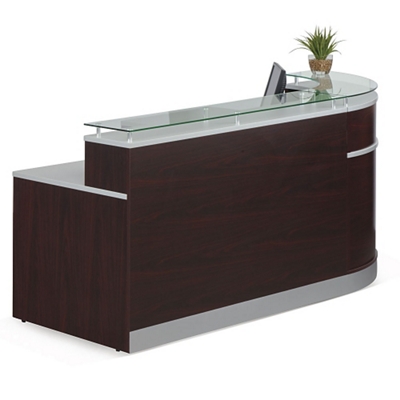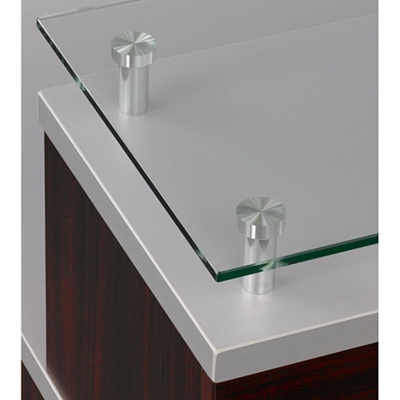 Conference Tables. Glass is great for the conference room too. The crisp, cool look of a glass top paired with a metal base gives off a minimalistic, professional air that's sure to impress clients and other guests. We do recommend that you keep your conference room on a regular maintenance schedule, as glass may smudge and show fingerprints easily.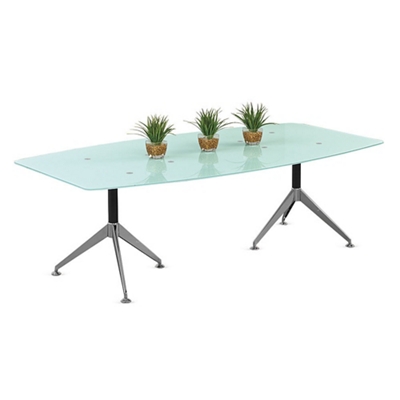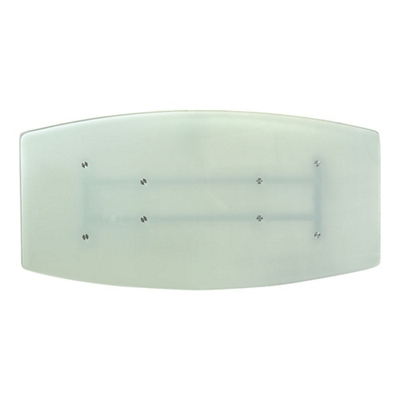 Reception Area Tables. Glass coffee tables, end tables and sofa tables are ideal for use in public spaces such as your waiting room due to their attractive look and durable build. Tempered glass is safe to use even in high traffic areas because it is manufactured specifically so that it will not shatter. Be sure to select tables with rounded edges for this type of space since a rounded edge will eliminate the chances of someone cutting themselves or ripping their clothing on your furniture, especially in a medical facility or a waiting room that commonly sees children.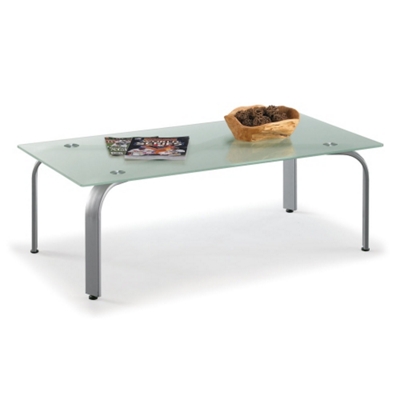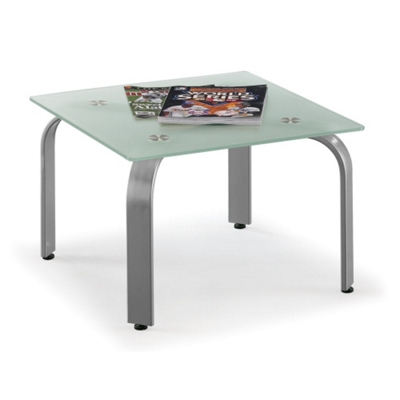 Drafting Tables. There are specific details needed in a drafting table that aren't necessarily huge concerns with a regular desk. Mainly, the work surface needs to not only lift up at an angle, but it also needs to be smooth and easy to write and draw on in order for the user to maintain accuracy in his or her work. A glass top provides the smooth surface needed to get the job done, and the minimalistic metal base stays out of the artist's way while seated.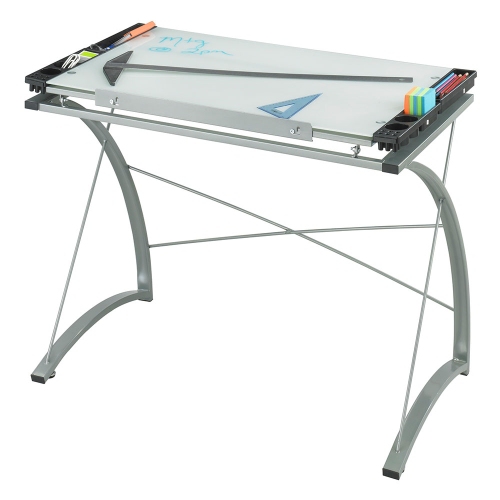 Need help finding furniture that works? Call our furniture experts at (800) 558-1010 or shop our full selection of modern furniture here.