Neutral colors will always be in style, and gray has been a clear front-runner for modern offices that find black depressingly dark and white blindingly bright. The trend toward gray has moved from being just a shade that you paint on the walls to being a color you can use as a base anywhere, from the upholstery on chairs to the finish on your desk. In fact, we've been seeing quite a bit more gray ash desks and tables over the last couple of years that have a weathered, driftwood-like appearance. With this finish, you can still get the beautiful wood grain look you love, but in a soft, neutral shade that will look good when paired with just about any other color.
In an office. The rustic look of gray ash gives it a homelike appearance, which is what makes it a great choice in an office. Whether you're in an open concept workstation or your own personal office, you probably spend a lot of time at work. In fact, many office employees actually spend more waking hours in the office than they do at their own residence. Making your office feel a little more like home is a great way to boost your mood and, by extension, your productivity.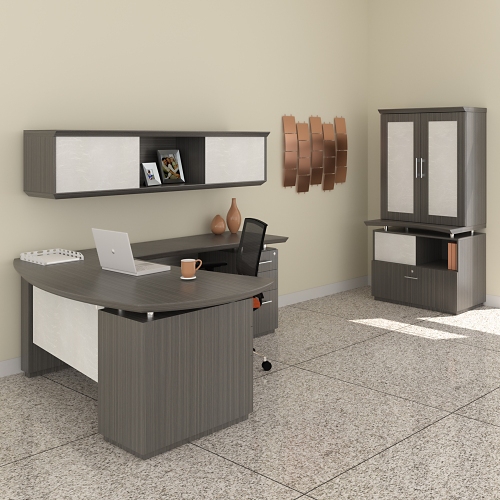 In a waiting room. In the same way you want your office to feel like home, you want to give your guests a warm welcome as soon as they walk into your building, which is just what this finish helps achieve. Not only does the color give off a soft look, but it can also be paired with any accent color when you want to turn up the volume. Pair it with a bright green for a bold look or a subdued blue for a calm, serene appearance. No matter what look you're going for, this color delivers.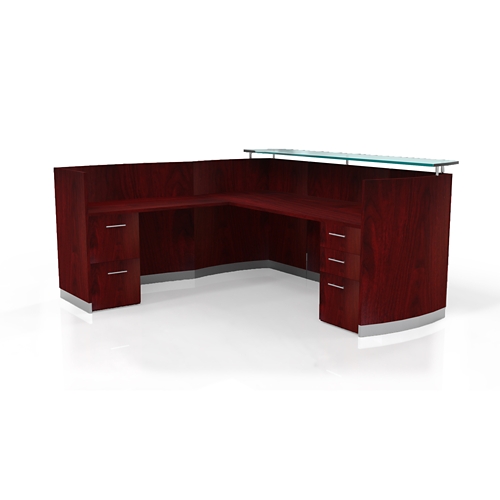 In a conference room. Conference tables and storage units in ashy gray tones are attractive, but not overly distracting. This makes them a great choice for use in a conference room wherein the goal is to create a professional look without taking away from the importance of your meetings.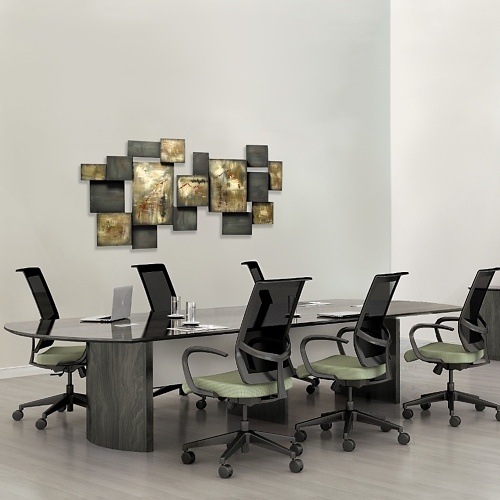 Similar washed-out wood tones. If you want a little more color in your work life but still love that soft, washed-out look, you still have options. The NBF Signature Series Metropolitan collection comes in a boardwalk walnut color that's light and rich at the same time, closer to brown than gray. If you want to go even lighter, the At Work collection comes in a Warm Ash finish that's practically blonde, giving you a light, airy look that's more intriguing than plain white.