When it came time for Grayson-Collin Electric Cooperative to move to its new corporate headquarters in Van Alstyne, TX, NBF account executive Rusty Jenkins had a tall order to fill. The company wanted a fresh, exciting look and functional furniture to fit a huge range of needs, but it also needed to accomplish it all under a strict budget. Fortunately, this type of project is no trouble for Jenkins. Explore the offices of Grayson-Collin Electric Cooperative by downloading the case study PDF here.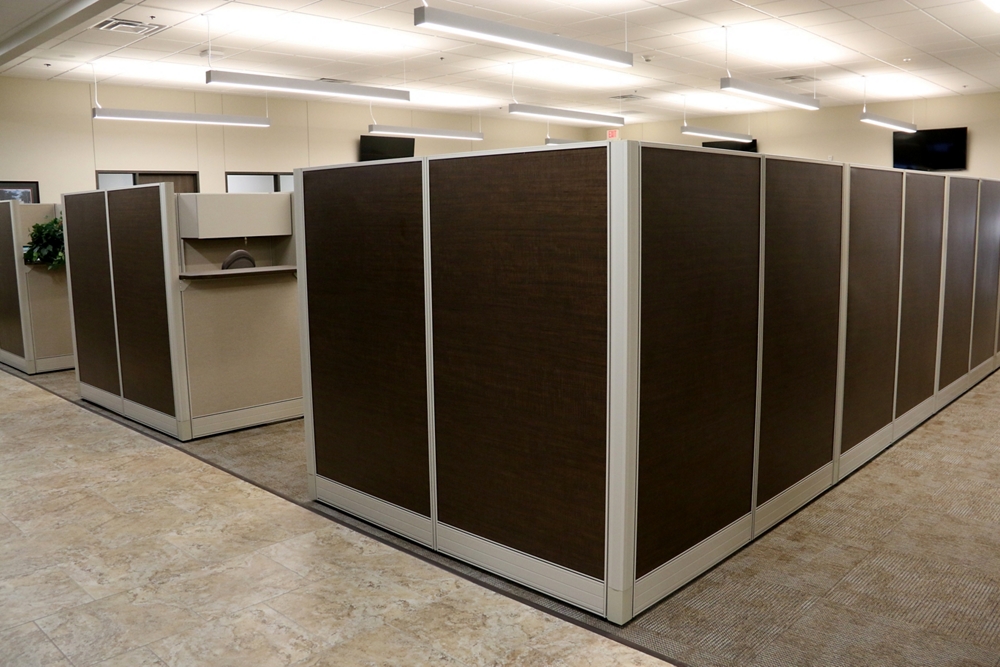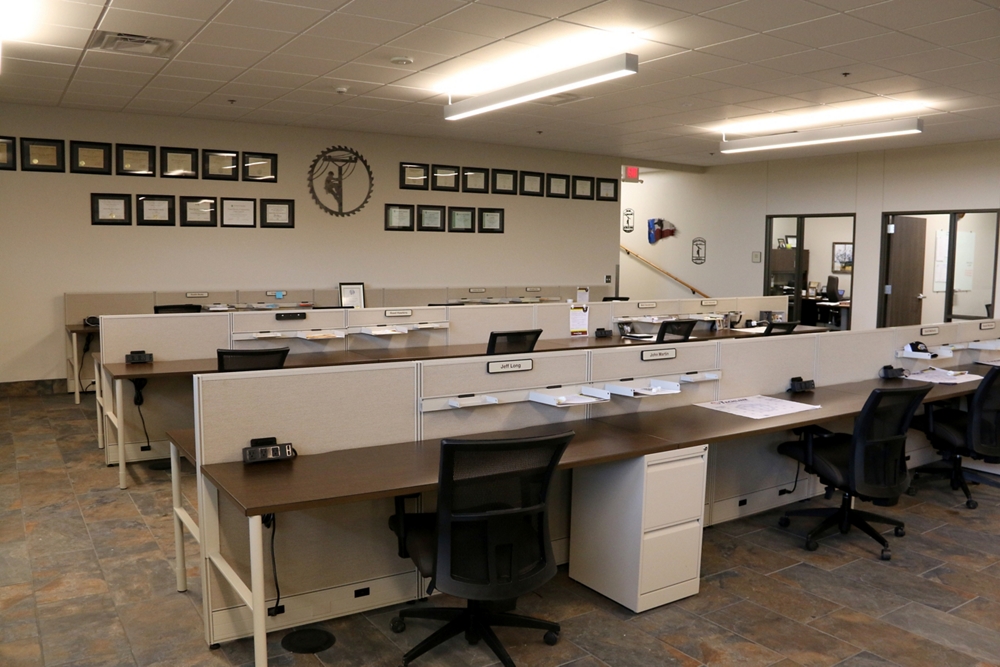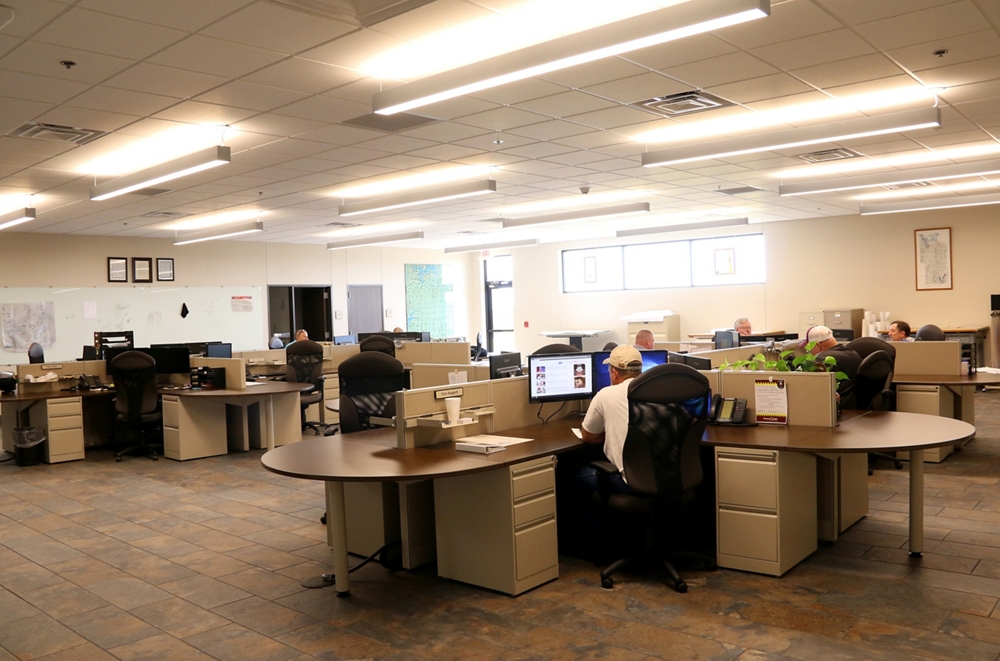 Function and Style
Moving to a new building is the ideal opportunity for a fresh start. As such, Grayson-Collin Electric wanted to take this chance to improve its workspaces and common areas to create a striking, modern look that would support employees in various job functions. From conference rooms with large tables and comfortable seating to office desks tailored to meet the needs of field employees and company managers alike, there is a carefully planned solution in every room of this new office.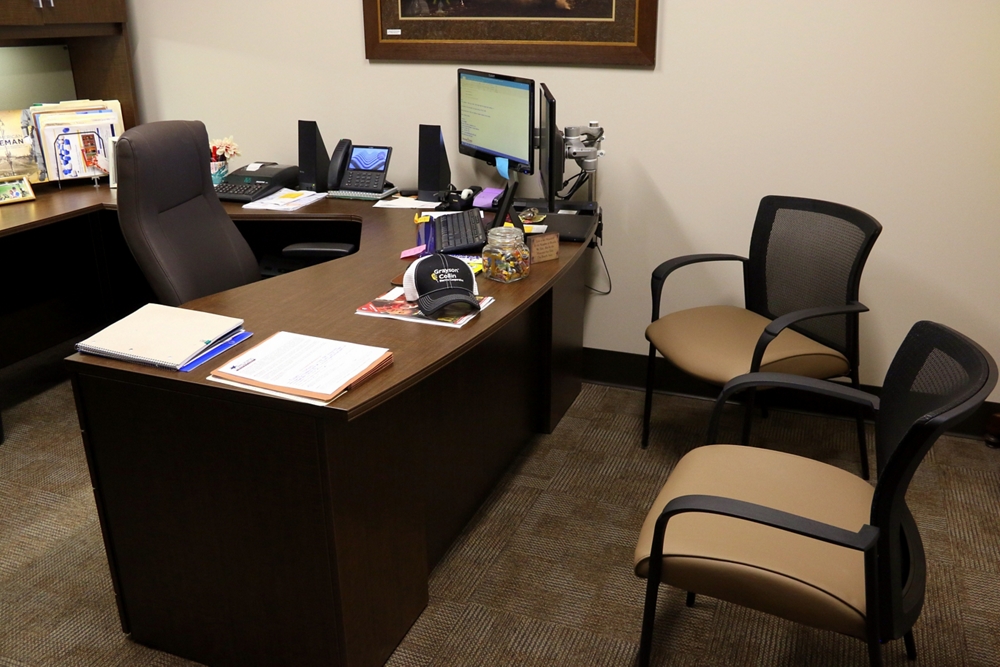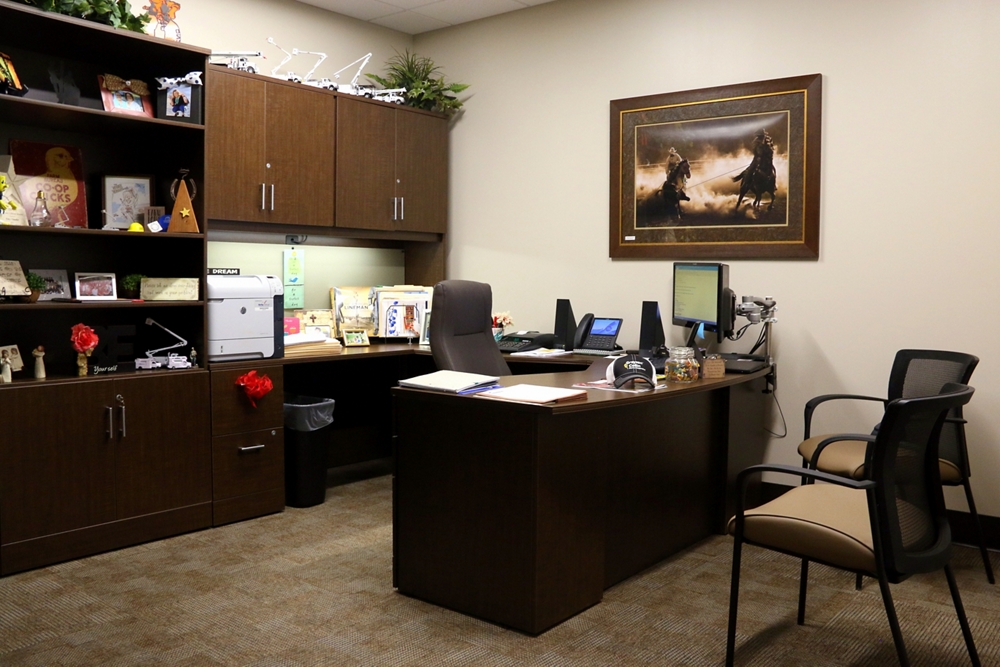 Blend of Private and Collaborative Spaces
There is no one-size-fits-all solution to office furniture and design. Because Grayson-Collin Electric has such a broad range of employee job functions, it needed a broad range of workstations to match. For field employees who aren't in the office often, Jenkins suggested benching from the Global ZIRA and Compile collections. This furniture works well for field representatives 800-558-1010 | NBF.com who don't need much in the way of physical work space. For member services employees, semi-private workstations from the same collections allow for a blend of focused work and collaboration between co-workers. Private offices for managers and directors feature large workstations for housing plenty of paperwork and confidential meetings with employees. You'll even see a few offices with classic items from the company's more than 80-year-long history.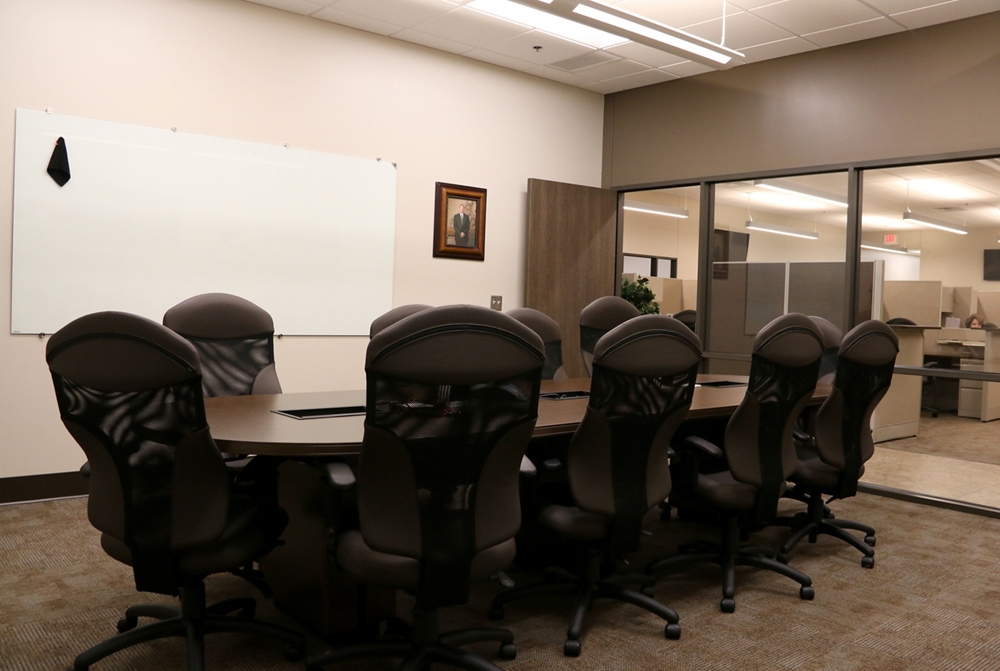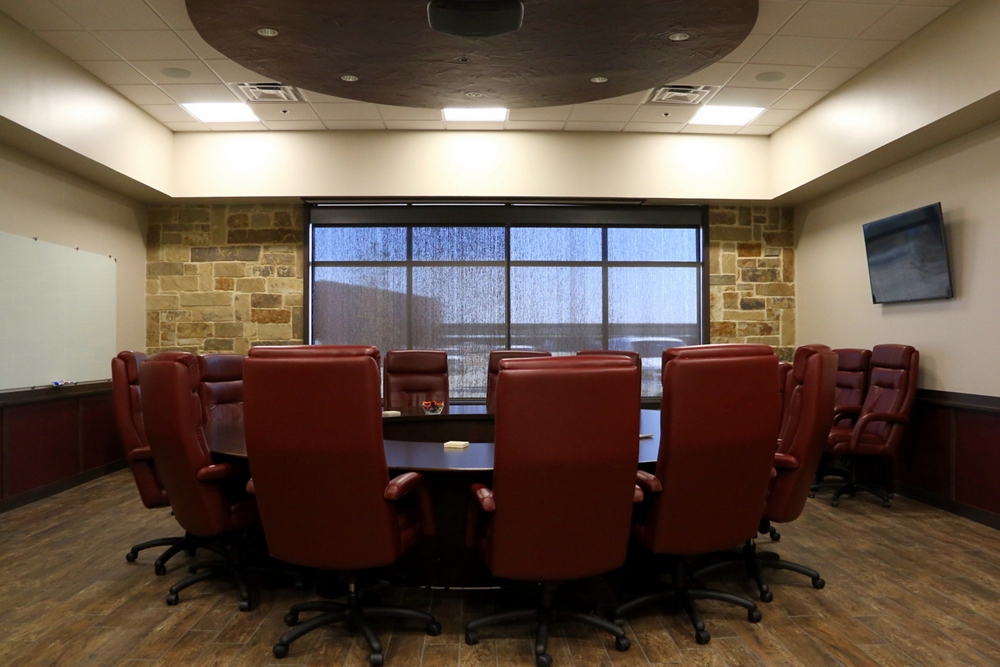 Gathering Spaces for All to Enjoy
In addition to flexible workstations and formal conference areas, the company also needed furniture to fill its vast gathering areas. A huge multi-purpose room fits enough tables and chairs to seat an entire banquet, while the high-end kitchen supports the needs of feeding a large number of people. A smaller dining area is just the right size for employees to take a break and eat lunch. Finally, an outdoor sitting area with a built-in grill is ideal for soaking up the Texas sun.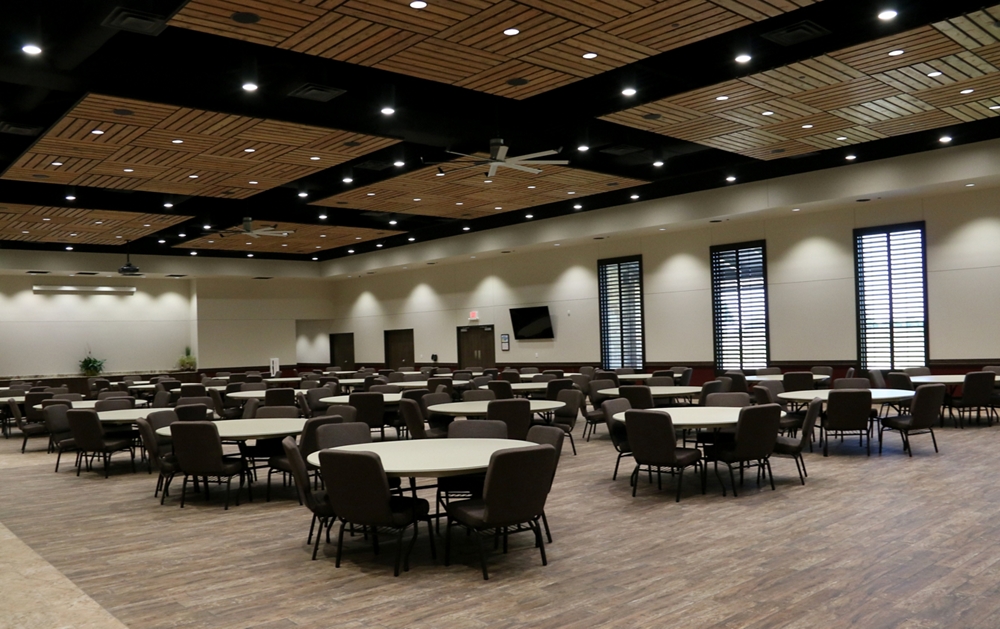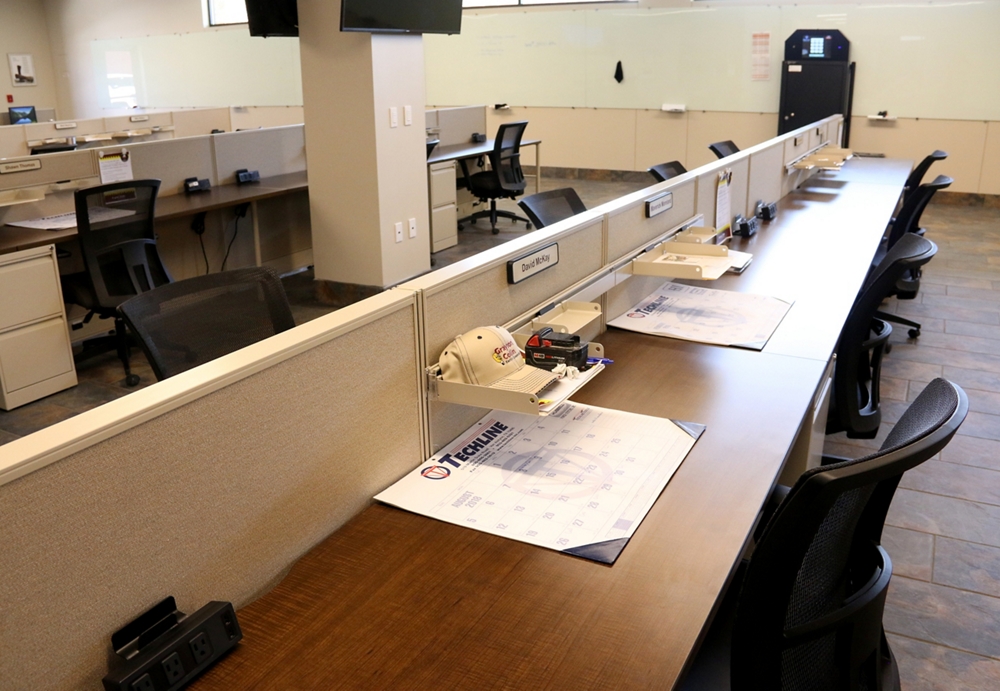 A Striking Look at an Affordable Cost
Jenkins knew that this company wanted an attractive appearance for its new office, but he was also met with a financial challenge. Because Grayson-Collin Electric is a privately held co-op, it needed to be cautious about spending member money thoughtfully. The goal was to get a fresh start within reason. Fortunately, due to his vast product knowledge and access to a huge range of furniture options, Jenkins was able to accomplish the look and feel the company wanted while staying within the budget parameters it needed.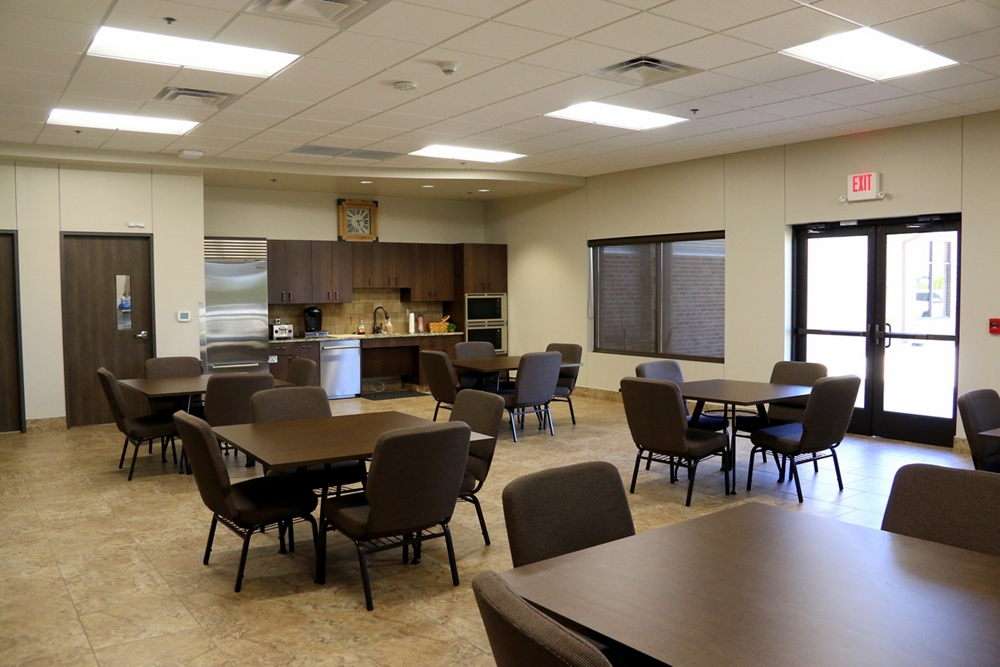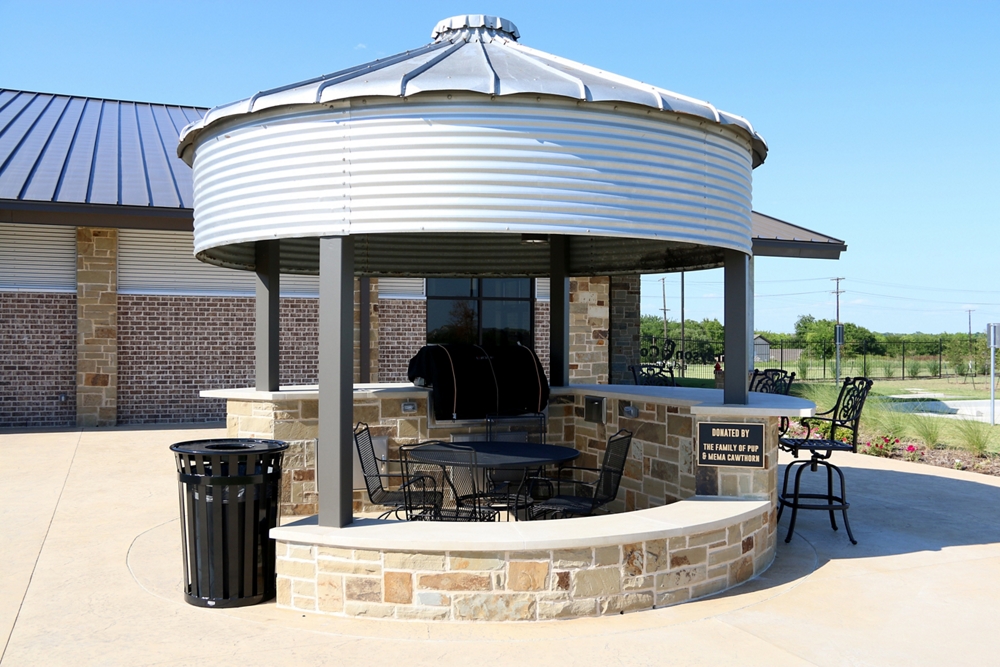 With this new redesign, Grayson-Collin Electric has created the beautiful office its employees deserve. Three conference rooms, a large board room, and a huge multi-purpose room round out this bold new office space, offering the company plenty of space to grow. Check out our other case studies for more NBF office inspiration.