Industry: Healthcare
Location: La Quinta, CA
NBF Sales Executive: Ian Kershisnik
Furniture Collections Used: NBF Signature Series Symphony, Bestar Connexion, Office Star seating
When Desert Heart Rhythm Consultants moved to a new location in La Quinta, it made for the perfect opportunity to upgrade the look of the business. From a fresh, modern look to functional furniture that could be relied on, the office had goals in need of some help. Fortunately, NBF account executive Ian Kershisnik was there every step of the way.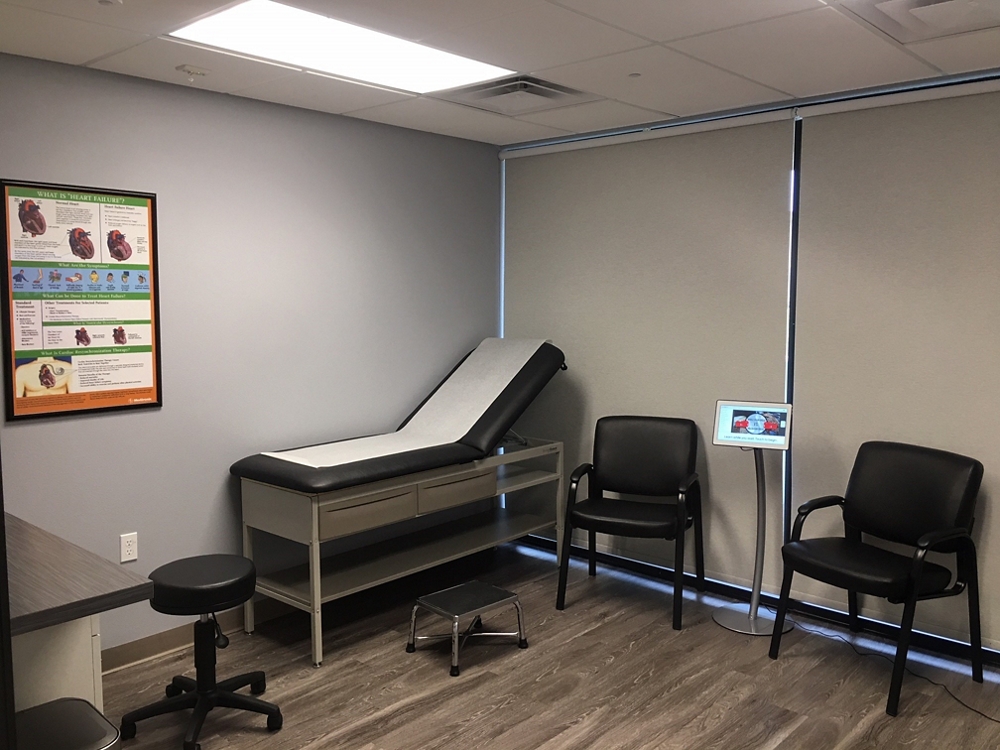 Furniture That Works
First and foremost, Desert Heart Rhythm Consultants needed healthcare grade furniture that would get the job done. From easy-to-clean Symphony chairs in the waiting area to quality exam tables in each patient room, health needs came first in the decision-making process. Of course, staff needed functional furniture too, which came in the form of comfortable chairs from Office Star and desk systems with plenty of work surface and filing space to go around. Kershisnik played an integral role in helping the business measure out its space to determine what furniture would fit best while living up to the high standards of a medical facility. This allowed Desert Heart Rhythm Consultants to focus on its patients and other aspects of the move without having to worry about getting the right furniture for the office.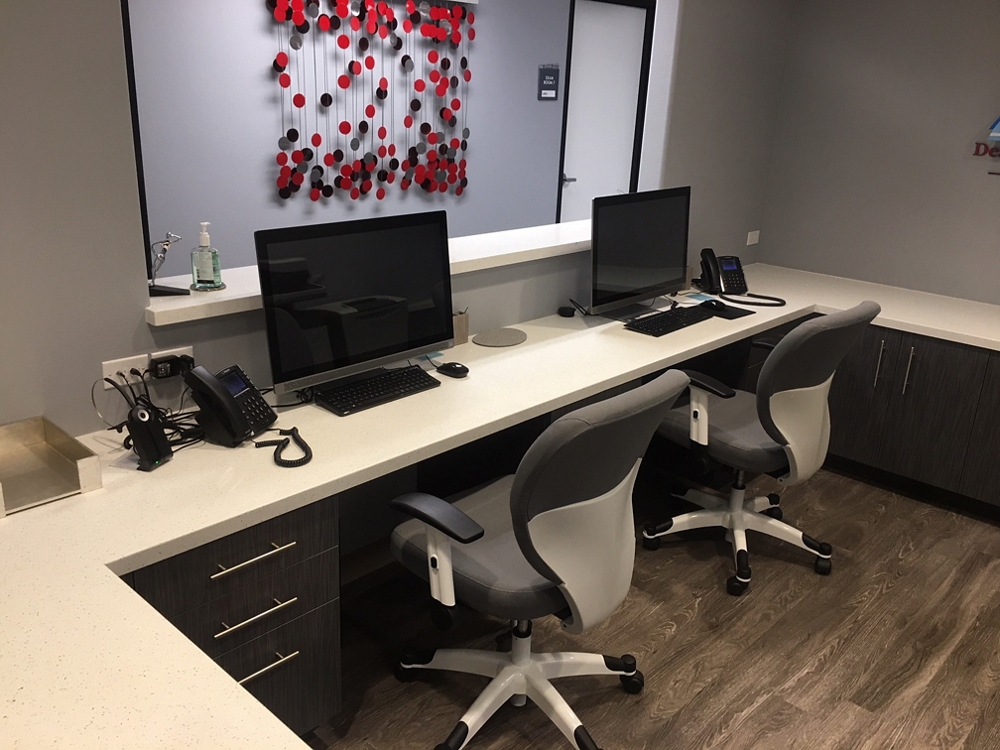 A Modern Welcome
While Desert Heart Rhythm Consultants needed furniture that could stand the test of time, it also wanted to create an attractive look in its office. From the lobby to the patient rooms and every office in between, furniture in a neutral palette adorns every area and it artfully complemented by splashes of blue, red and other modern pops of color. Chairs and desks feature sleek, streamlined designs that create the peaceful look you want in a healthcare facility. Artwork and plants scattered throughout the space create a calming effect that help settle nervous patients by providing a touch of home.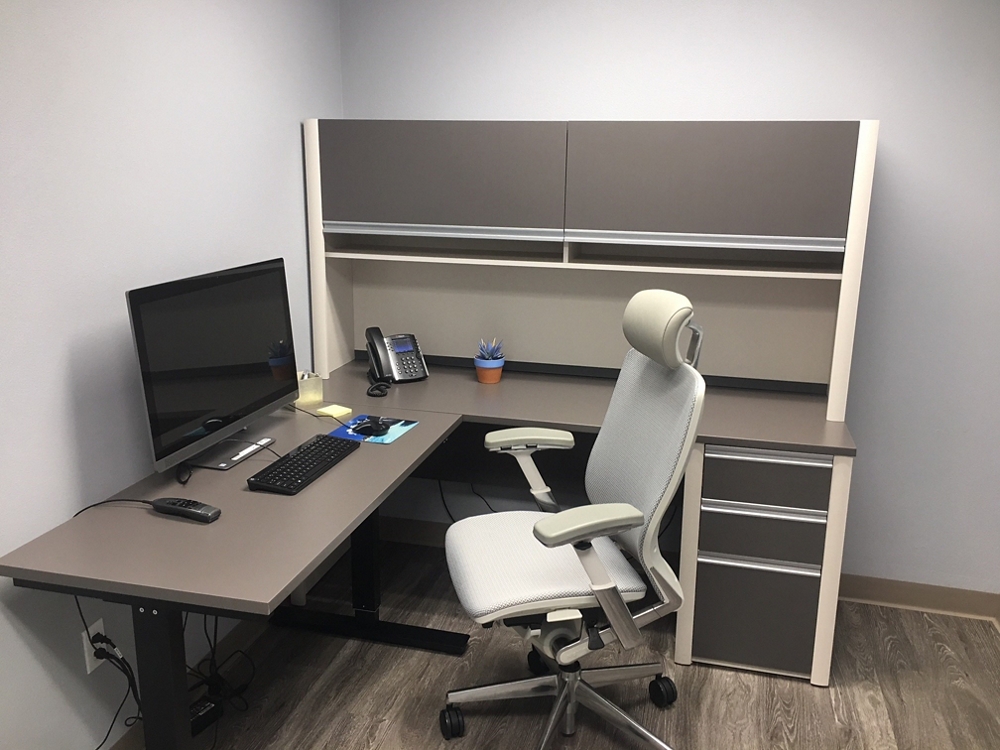 Lifetime Guarantee
When asked what factors were most important when choosing their new office furniture, one representative from Desert Heart Rhythm Consultants said, "Guarantee of a quality product with cost effectiveness".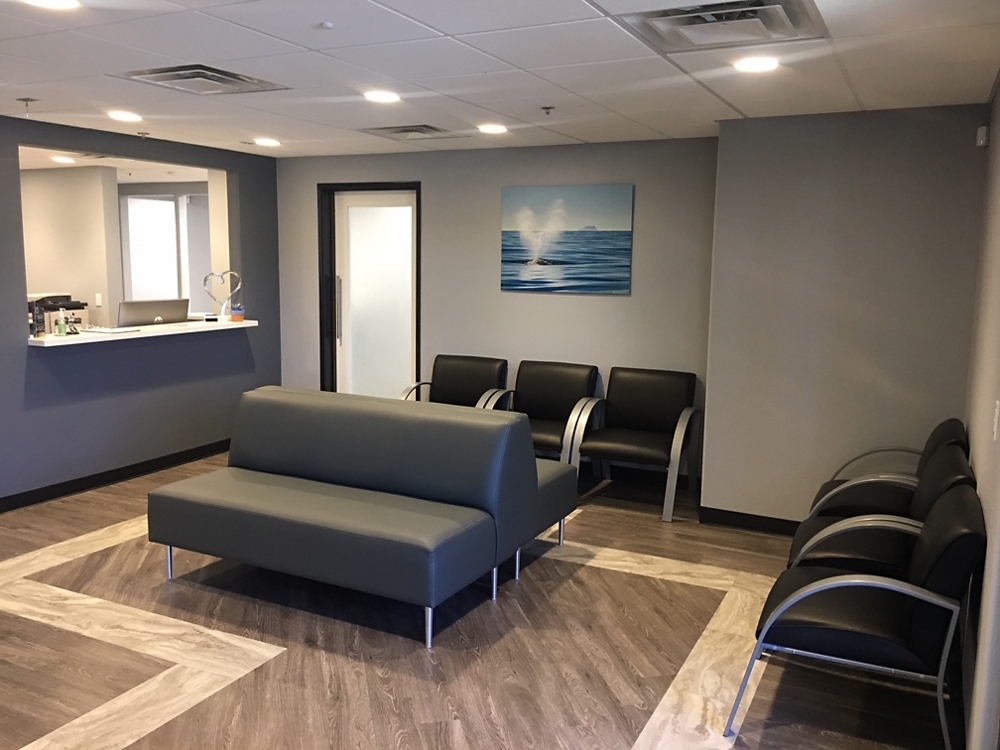 This, of course, is a common need NBF account executives tackle when looking for the right furniture for clients. After all, the office is a home away from home for clients and staff alike, so finding functional, beautiful furniture that will last, all at an affordable price, is something everyone aims for. Kershisnik is no stranger to finding furniture that checks all of these boxes, and by the end of the project Desert Heart Rhythm Consultants was left with everything they needed to make guests feel welcome while allowing staff to work efficiently and effectively.