Founded in 1963, Data Systems Analysts, Inc. (DSA) has been providing defense and federal government customers with business-driven information technology and consulting solutions and services for more than 50 years. As an employee-owned company with a reputation for professionalism to uphold, DSA wanted to ensure that the renovation of their large conference room was done in a manner that reflects their brand. That's where NBF account executive Kevin Emery comes in.
A New Look
Because DSA had recently outfitted their office with new carpet, fresh paint and beautiful artwork, they wanted the new furniture to match. Emery helped DSA fill the space with a 12-foot conference table and matching credenza in a warm cherry color that brought out the reds and oranges in the office art as well as modern conference chairs that upped the modern style in the space. These paired with a few plants and a display case for awards created a look that inspires and impresses—perfect for the 21st century conference room.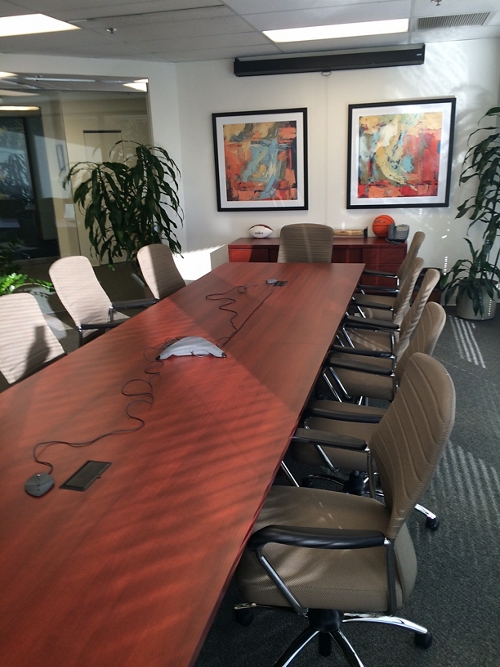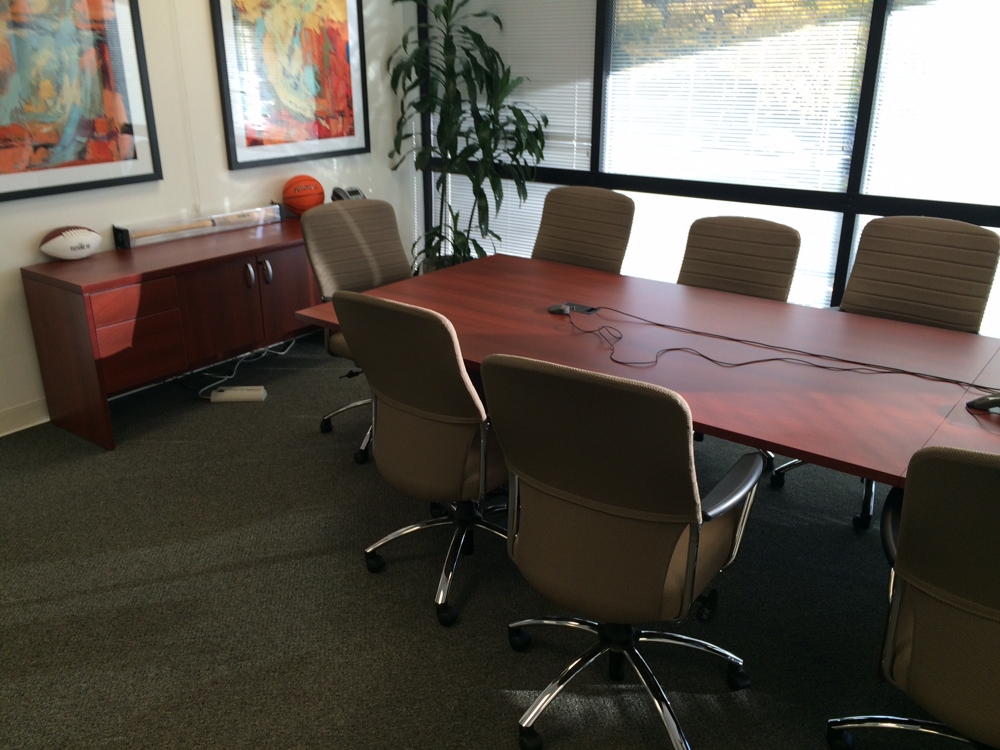 Furniture that Works
Although appearances are important in this office space, there's no denying the need for furniture that works. A conference table with built-in data ports allows for seamless integration with technology so that meeting members can use their laptops or the overhead projection screen for presentations and discussions. The credenza provides plenty of storage space for frequently used supplies. Then there are the chairs, which provide comfort and ergonomic support for meeting participants to adjust to a level that suits them.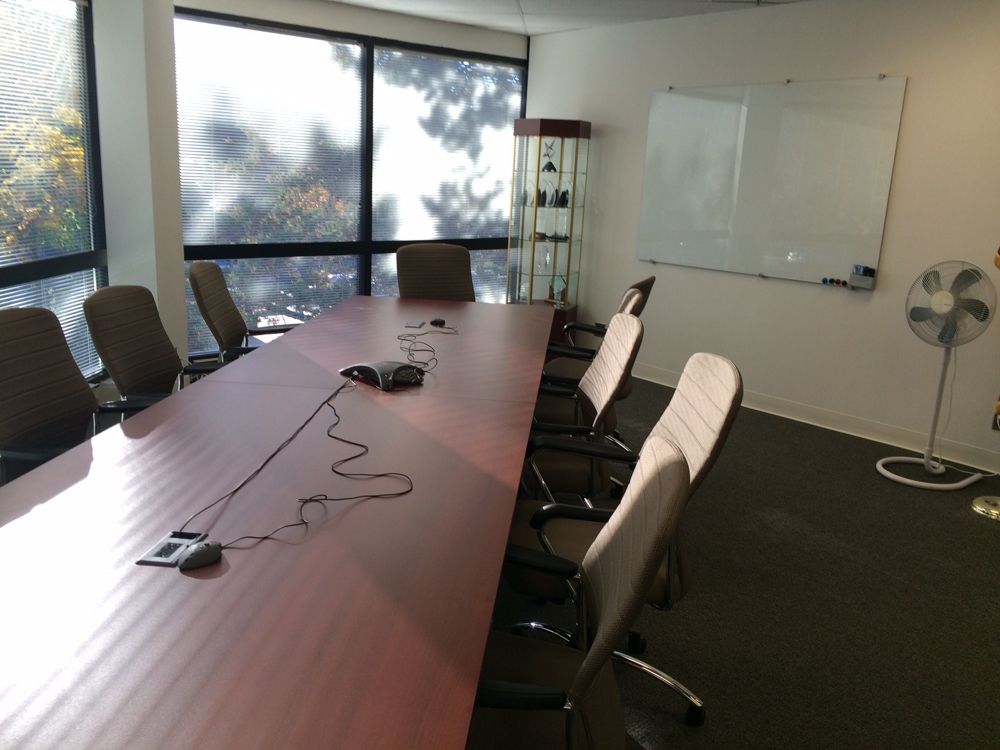 With the look they want and the functionality they need, the new DSA conference room is one employees can be proud to work in. Want to share a tour of your office with us? Submit an office tour form and tell us what you love about your office for a chance to be featured on our website. Be sure to check out all of our office tours and Kevin Emery's other projects for inspiration!