Industry: Healthcare
Location: Prairie du Chien, WI
NBF Account Executive: Anna Reedy
Furniture Collections Used: Lesro Newport, La-Z-Boy, Allseating
Crossing Rivers Health, a comprehensive community health center in southwestern Wisconsin, provides over 100 services to people in the area. With a patient-driven approach and a focus on high-quality medical, emergency, home and hospice care, the hospital needed furniture that would be able to do it all in its new state-of-the-art medical center and primary care clinic. NBF account executive Anna Reedy and healthcare manager Joanna Terry stepped in to help. Explore the offices of Crossing Rivers Health by downloading the case study PDF here.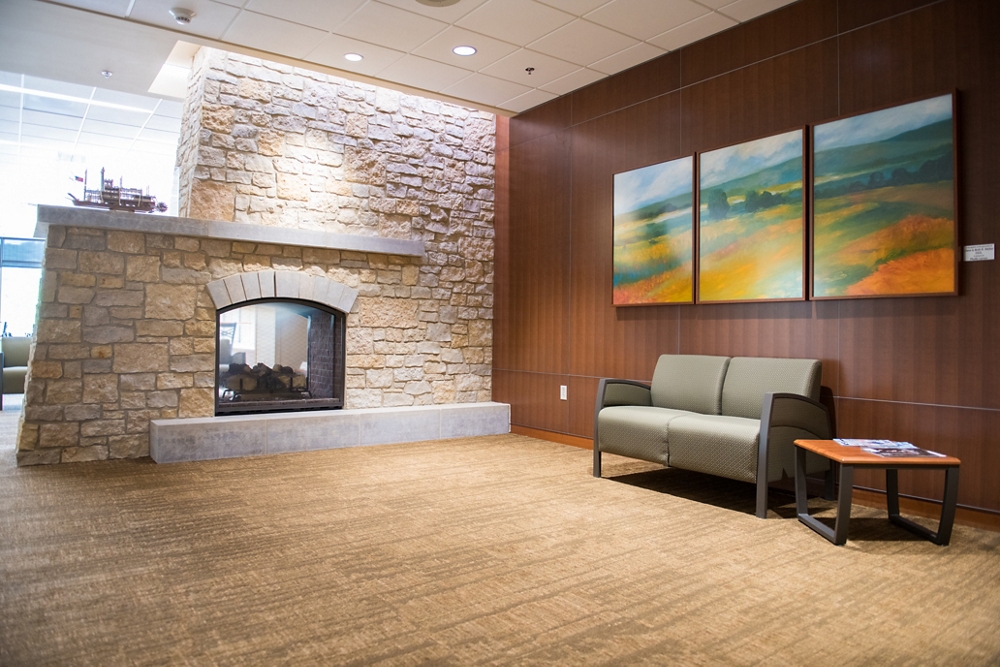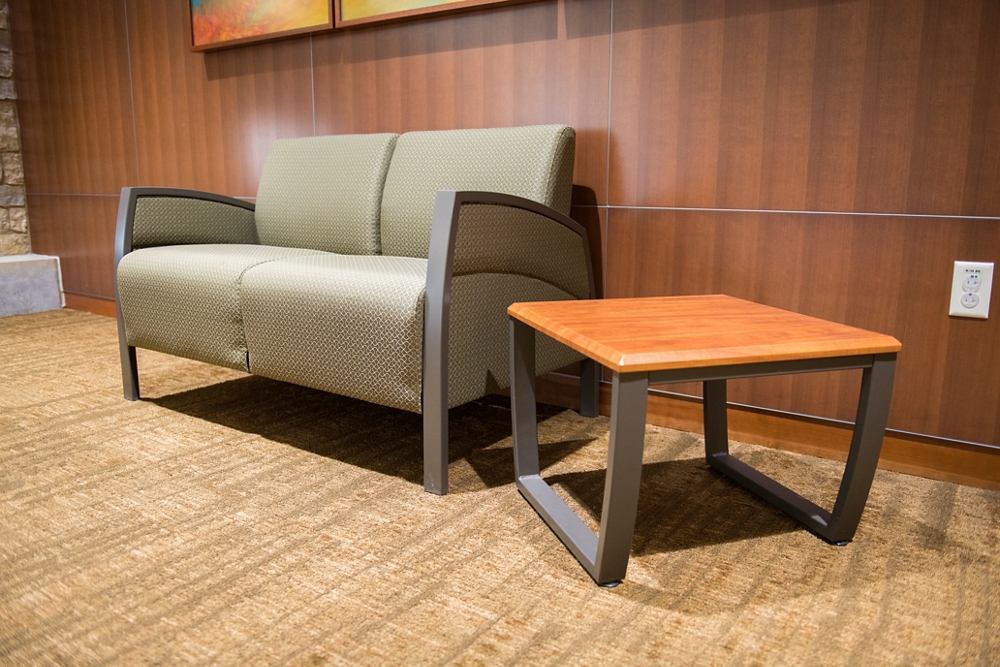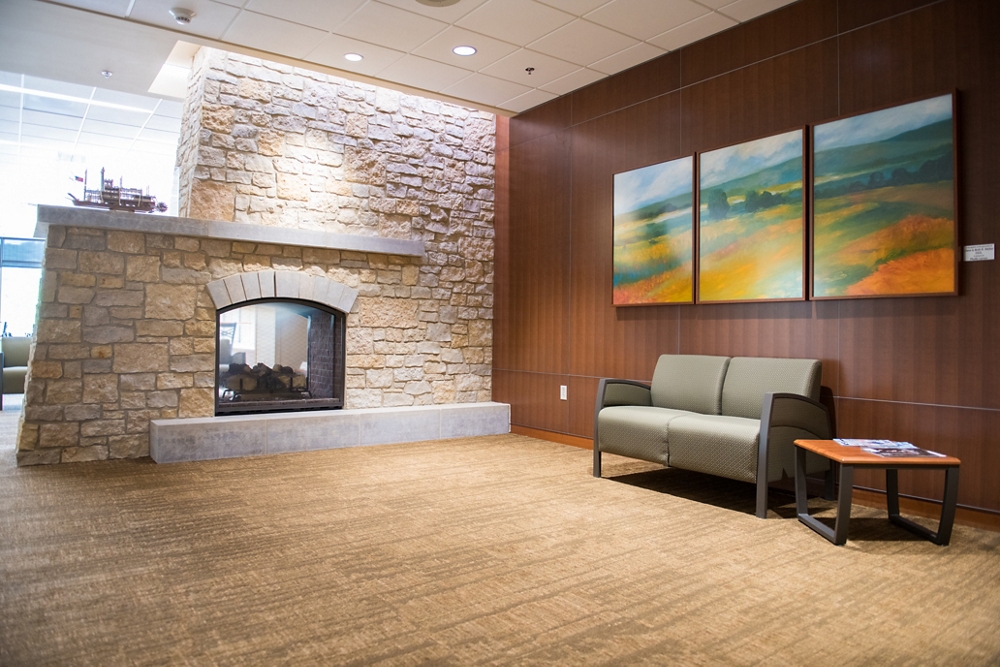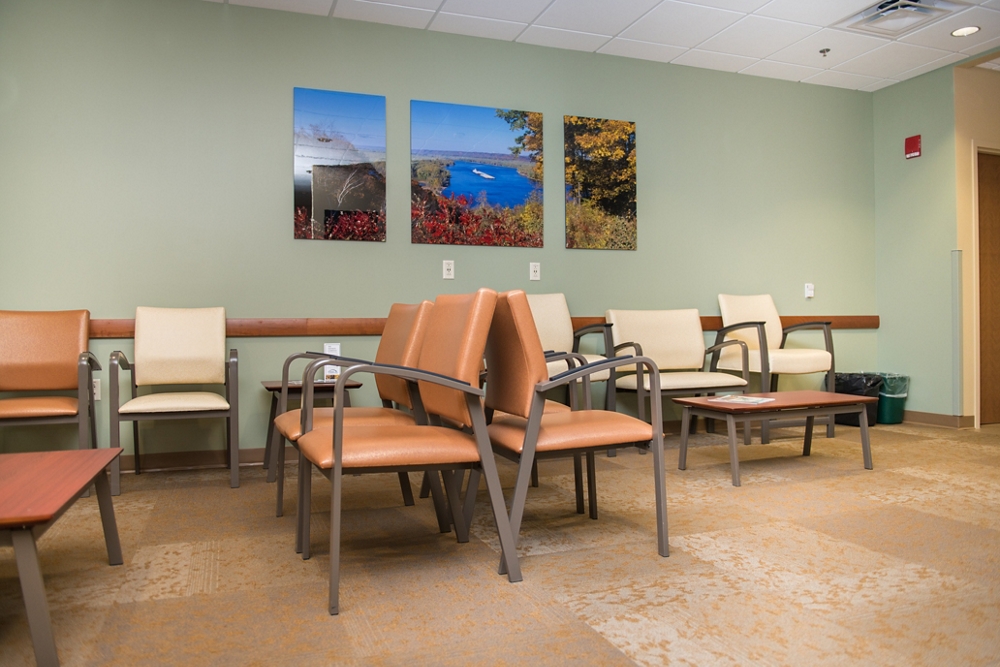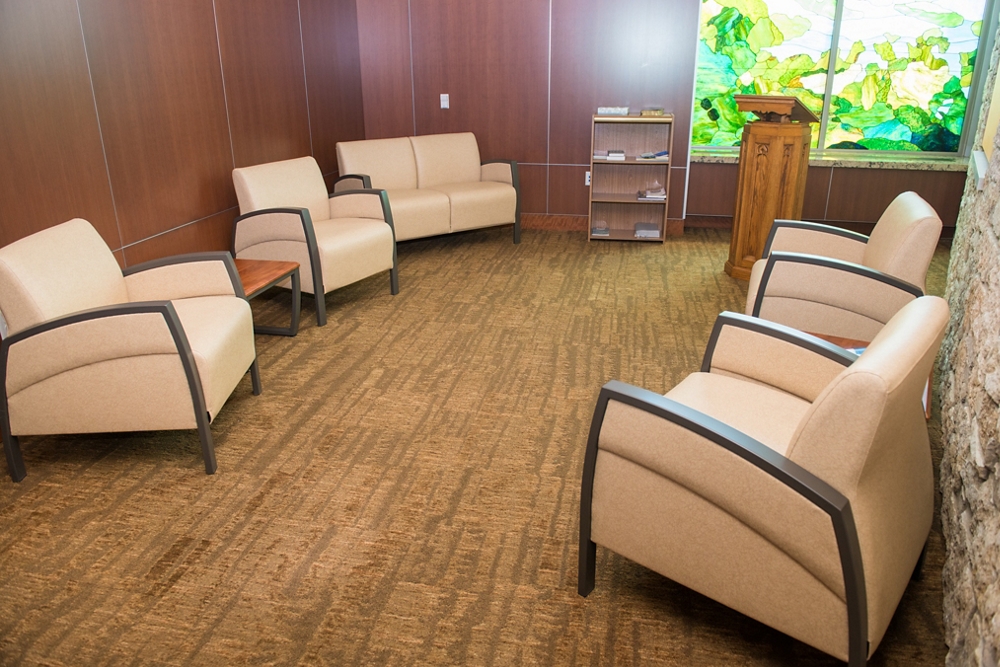 Incorporating Best Practices in Healthcare Design
In an effort to meet the strict standards in healthcare interior design, Reedy suggested products from approved healthcare furniture providers that would help prevent the spread of germs and keep the building as clean as possible. Easy-to-clean vinyl upholstery on waiting room chairs is a breeze to wipe down each day. Sleepers and recliners in patient rooms are equipped with lockable casters for easy mobility and safety when in use. Even offices and conference rooms feature cleanly furniture, including metal filing and laminate cubicle sets. It has held up nicely to the cleaning chemicals that are used in healthcare and still looks like new.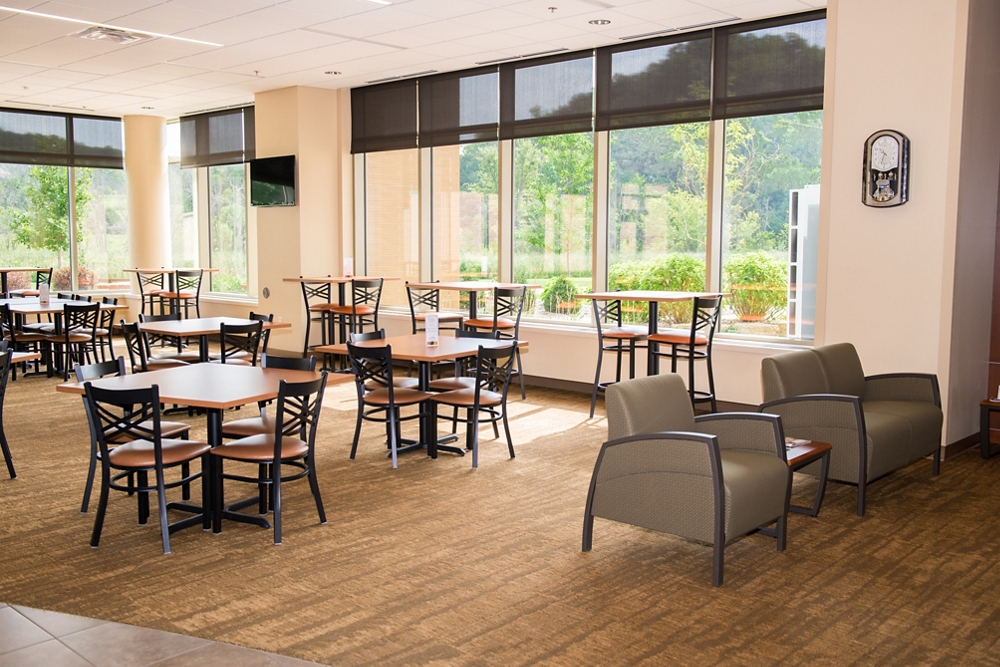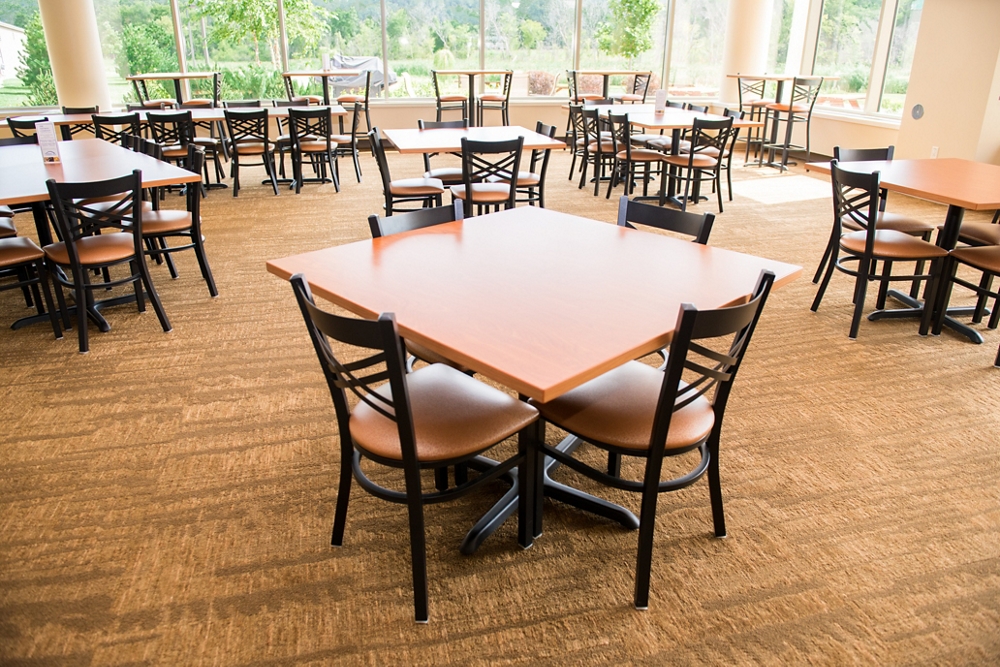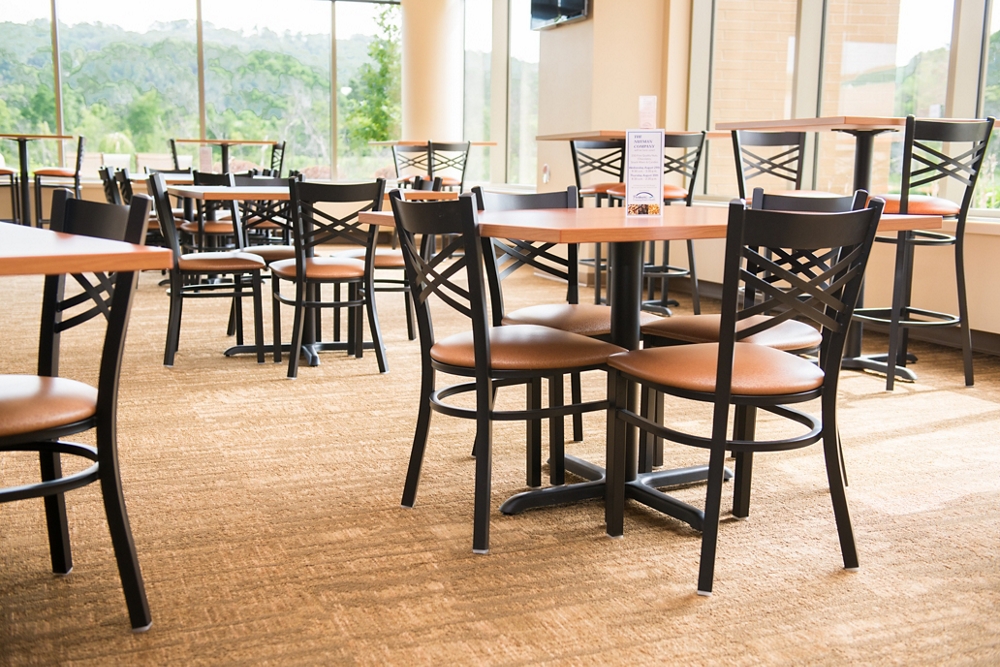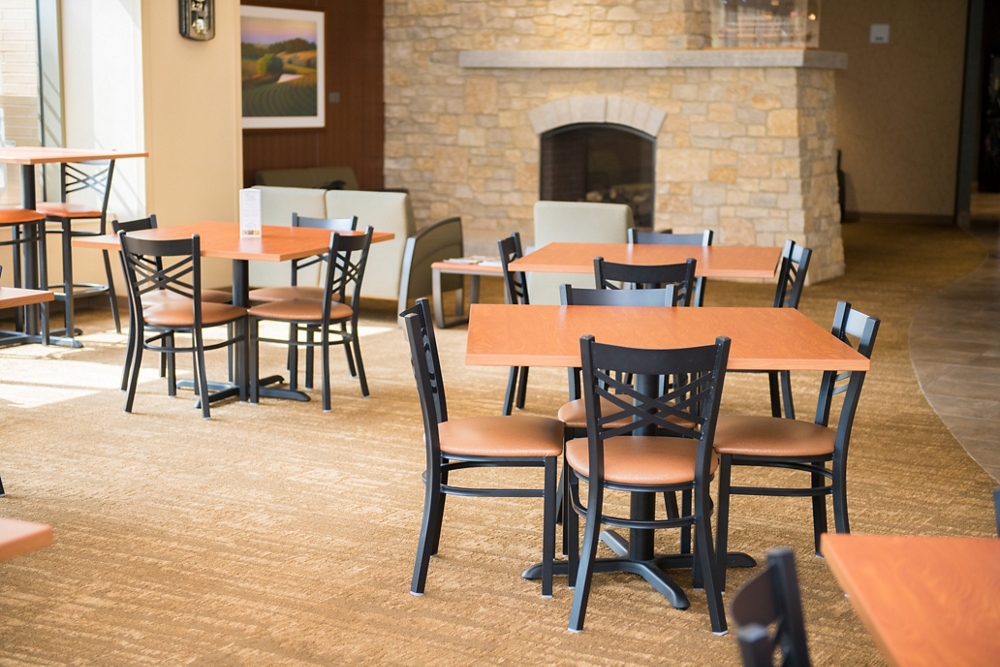 Creating a Welcoming Atmosphere for Patients and Guests
Not only did Crossing Rivers Health need furniture that would be durable and cleanable enough for use in a medical facility, but they also wanted to create a certain atmosphere in the new building. A warm, homelike feeling was brought into the space via patient-centered spaces that provide privacy and some of the comforts of home. A medical center can be a scary place for many, and offering patients a calming environment helps people relax. In addition to offering a homey look for guests to enjoy, the facility also provides office furniture with a professional look and feel for employees and healthcare providers to work efficiently.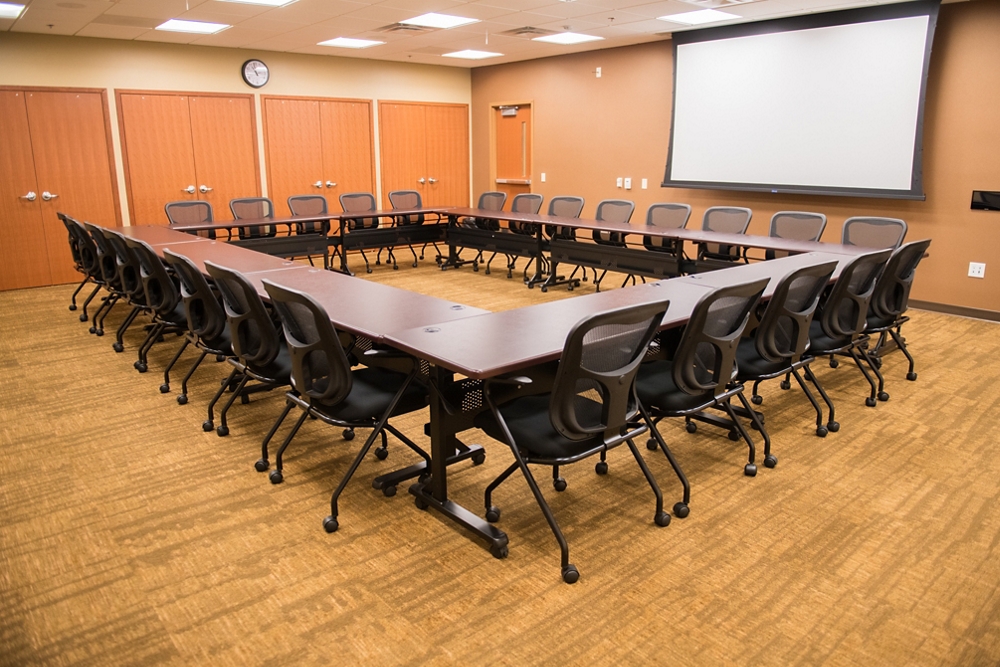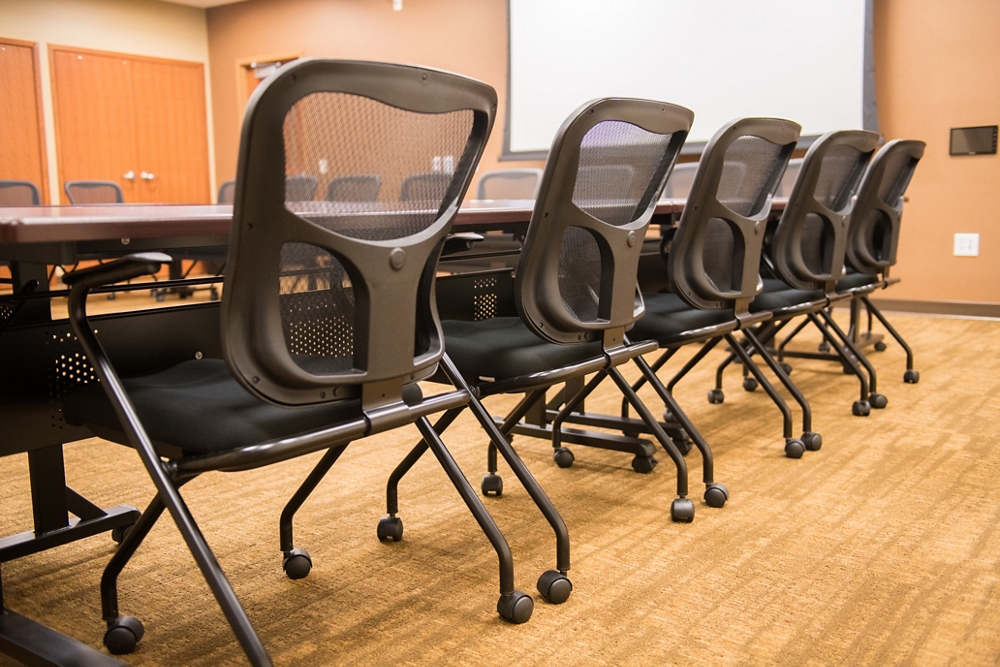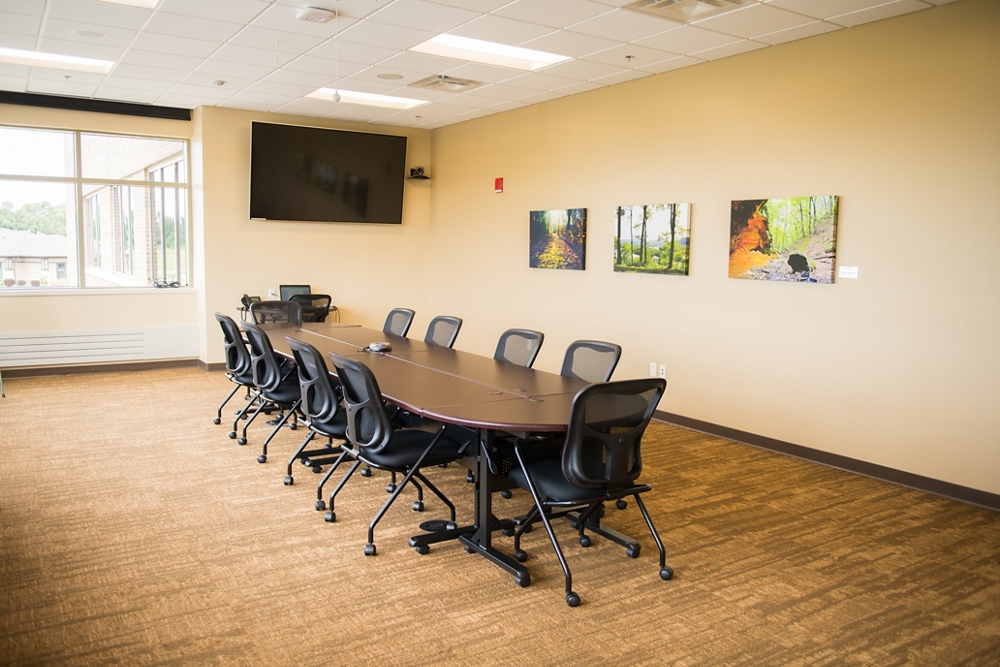 Customizing Furniture to Fit Medical Center Needs
With access to a library of thousands of products from hundreds of vendors, Reedy had the ability to tailor furniture to the business's needs. From custom chair upholsteries to free space planning services, Crossing Rivers Health got just what they wanted for their huge space. When asked about her experience, Crossing Rivers Health Materials Management Director Krista Zimmerman said, "The NBF sales team was great! When we reached out to them we had no idea what furniture options were available. NBF worked within our budget and gave us opportunities to physically see the furniture before purchasing. The NBF sales team and design team helped us determine furniture layout and placement for all areas."