Comfort is the key to making a positive impression on visitors in your office's waiting room. That's why our exclusive NBF Signature Series Riverside collection is designed with connectivity and modularity in mind. Learn a little more about this modern reception seating in this collection spotlight.
Modular Waiting Room Seating
Riverside seating and end tables are designed with modularity in mind. That means that you can configure and reconfigure these pieces as much as you want and they'll never lose their style or function. Whether you need to add seating due to your business growing or you just want to switch up the look of your space from time to time, the Riverside collection gives you the freedom to make your space your own, even if you're always changing your mind. For your convenience, we've even added preconfigured sets to our website that you can use as inspiration when you design your space. Ganging clips are included to attach any pieces in this collection together.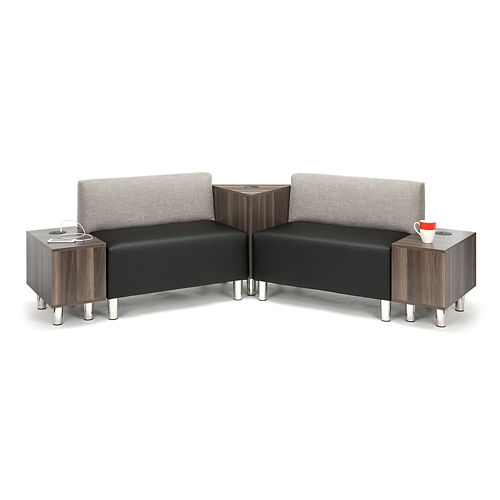 Cleanable and Comfortable Chairs
Riverside seating features generously padded seat cushions that allow guests to sit in total support, allowing them to remain comfortable even during long waits in your office. Faux leather upholstery is a breeze to wipe clean at the end of each day, while fabric options create a more homelike feel that guests will appreciate. For a more detailed description of how to keep your waiting room in tip-top shape, check out our complete guide to upholstery cleaning.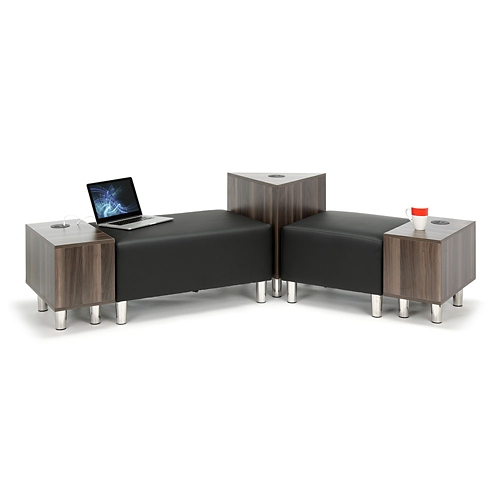 End Tables with Built-In Charging
Triangular and rectangular end tables fit with the modular capabilities of this collection, as they can be added to the sides of your seating to accommodate various shapes and configurations. Plus, end tables in this assortment come with integrated technology features that include an electrical outlet and USB ports so that your guests can stay connected while they wait.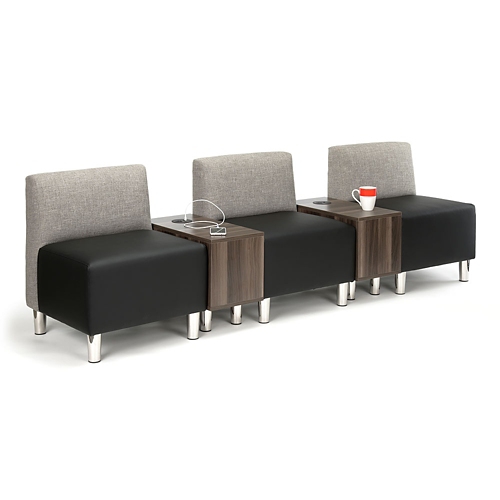 Want to learn more about this modern waiting room seating? View our full NBF Signature Series Riverside collection here.