Located in Bensalem, PA, Parkway Clinical Laboratories recently expanded its operations into an adjoining office space that required new office furniture to match the company's clean, modern culture. For assistance, Vice President of Financial Operations Laura Dagney turned to NBF Account Executive Kevin Emery.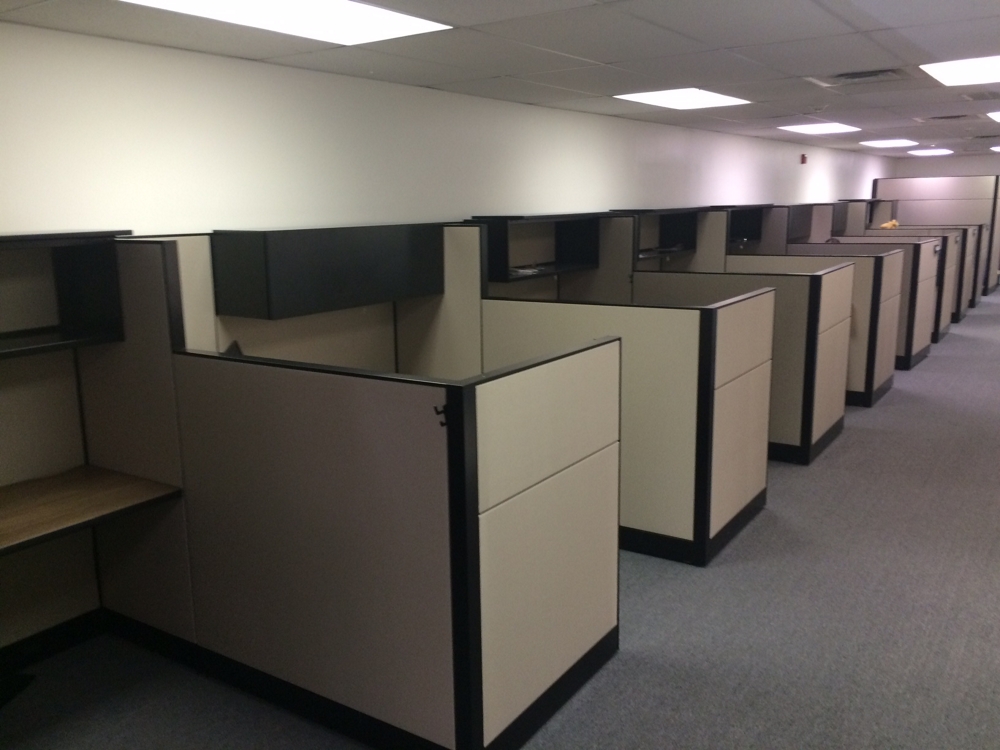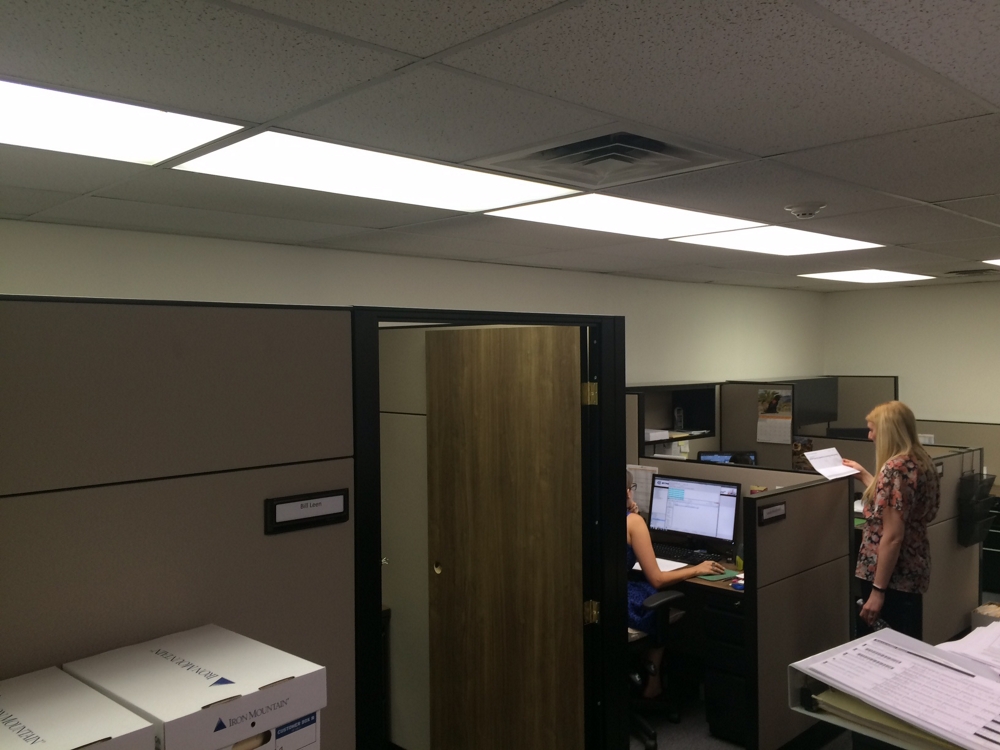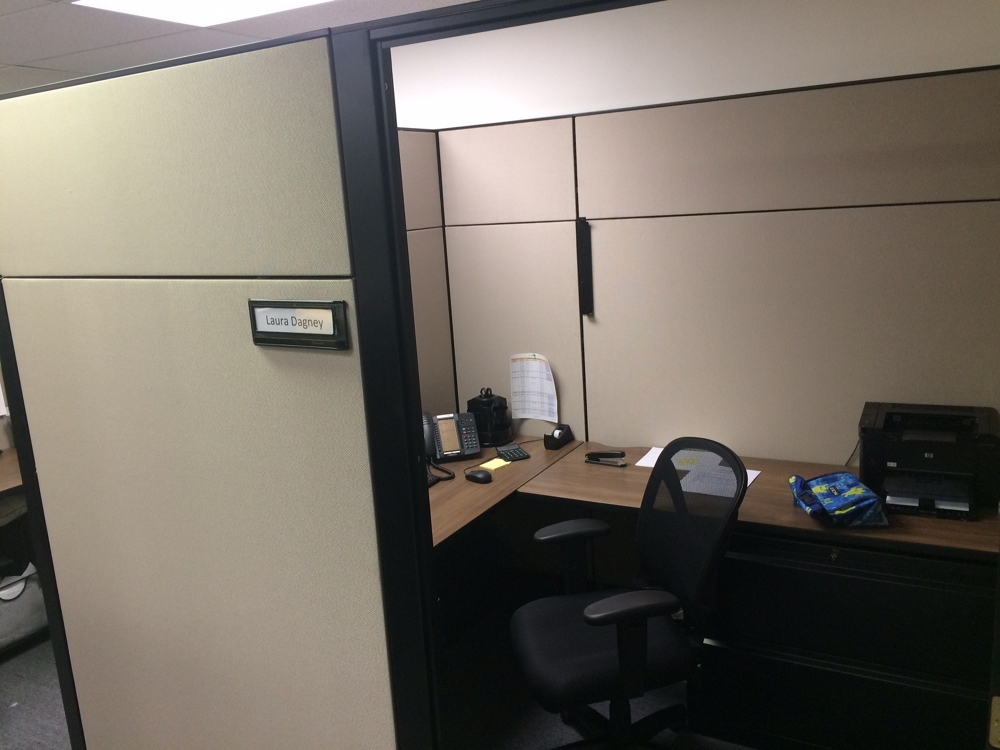 Functional Workstations with a Little Privacy
Parkway Clinical Labs employs more than 20 people in its office in Bensalem, and it was important to company decision makers to make every employee in the office feel appreciated by providing them with furniture that would inspire and allow for a job well done. The solution to employee workstations came in the form of Maxon Prefix panel systems which created cubicles that are spacious enough for employees to work comfortably but compact enough to fit the office space. Each workstation comes equipped with fabric wall panels so that employees can post notes and décor as well as an overhead storage area for personal belongings.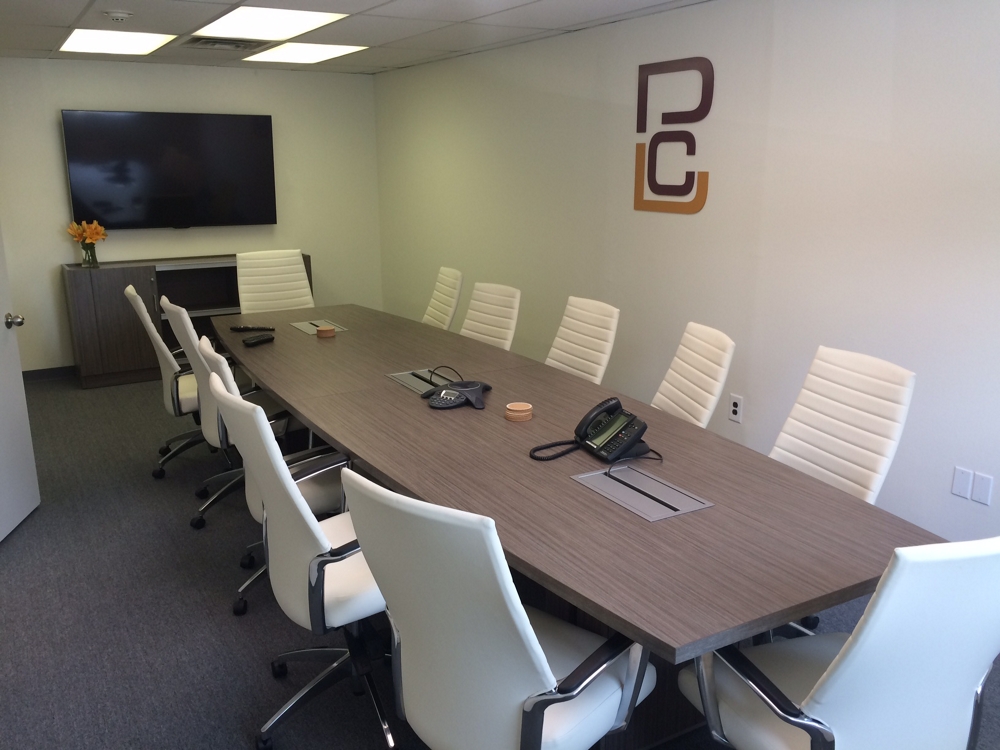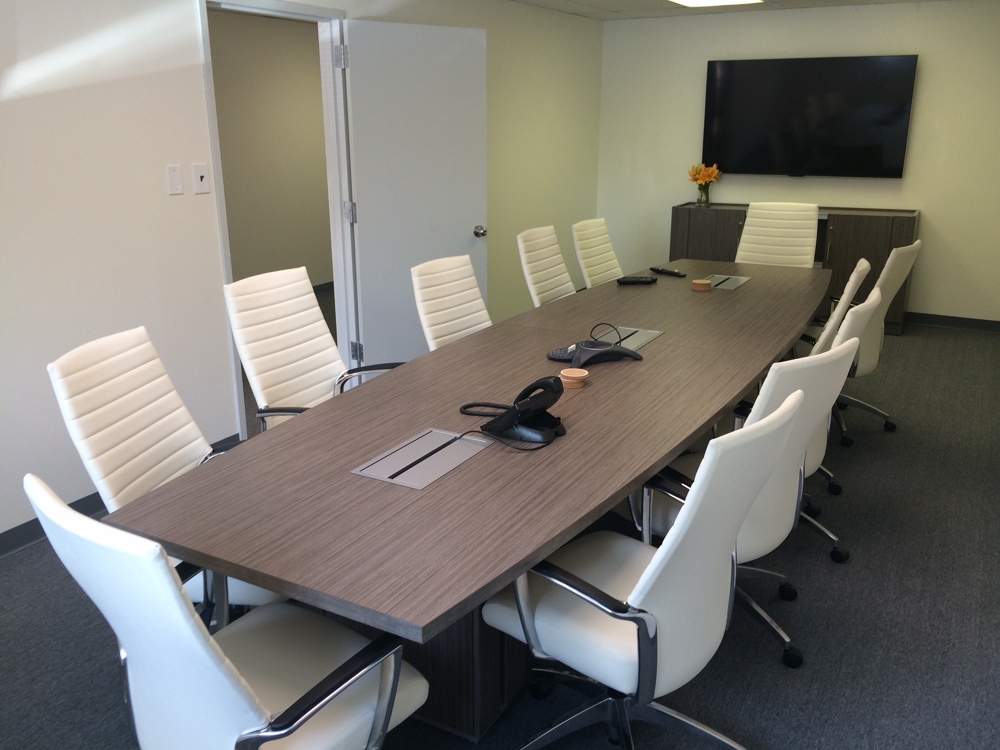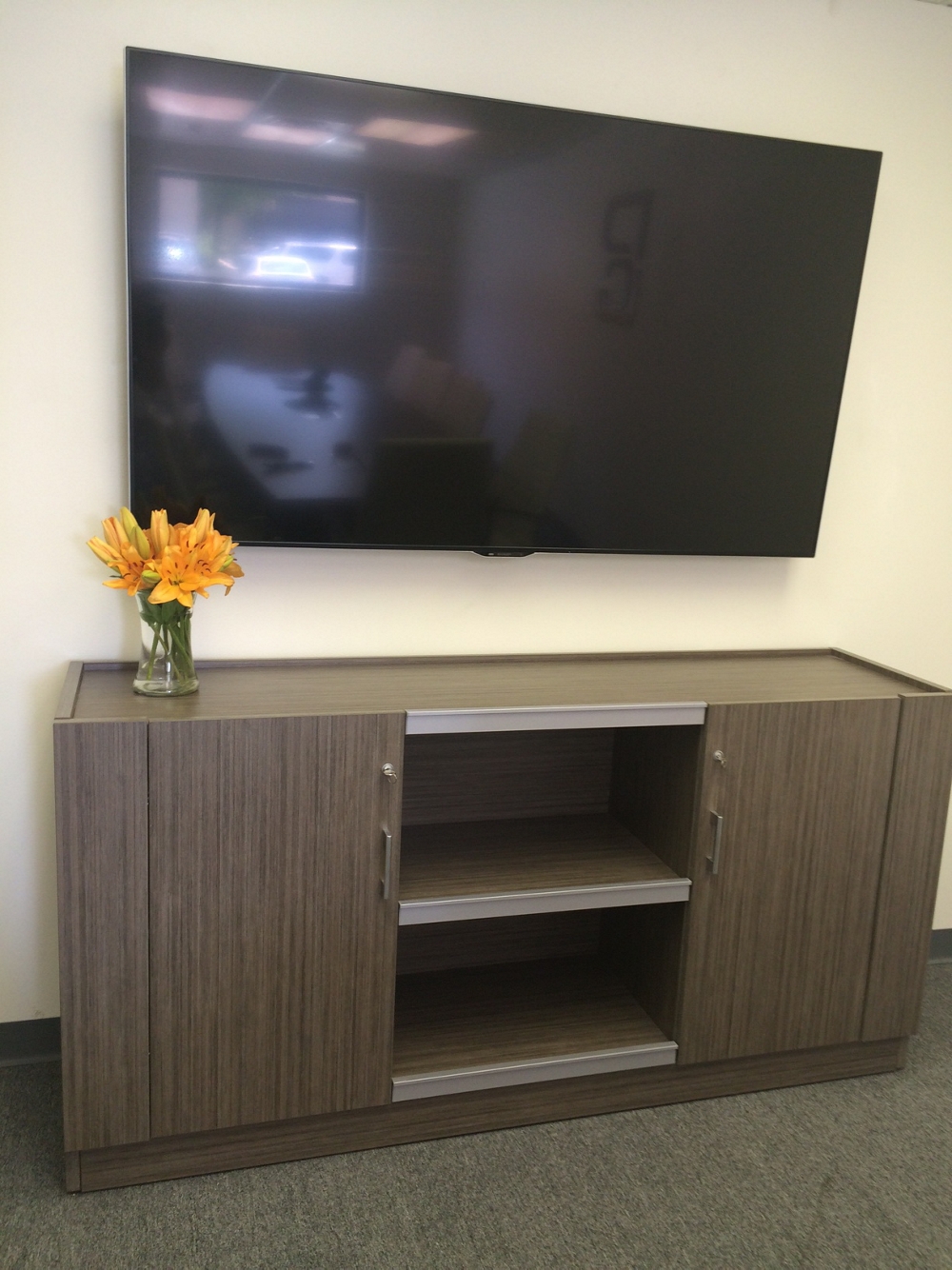 Modern Conference Room with Branded Beauty
When it came to the executive conference room in the new office, the team at Parkway Clinical Labs wanted something that would look high end and modern to reflect its brand identity. A company logo on the wall opposite the door incorporates subtle branding, while a conference table and credenza from Global's Zira collection lends a soft, modern appearance. White conference chairs from the Global Accord collection keep the space looking clean and bright, something that was important to the company to incorporate throughout the office.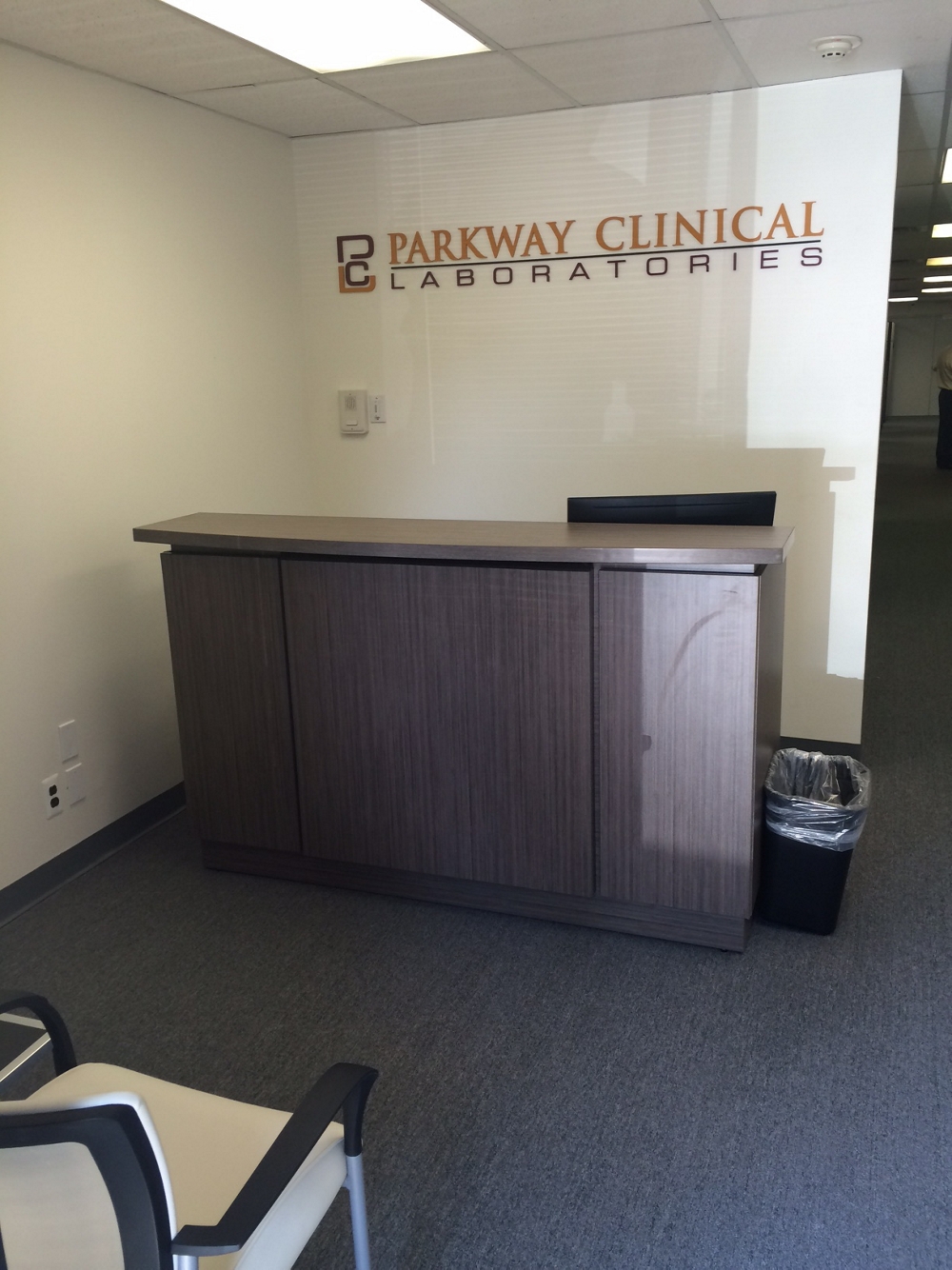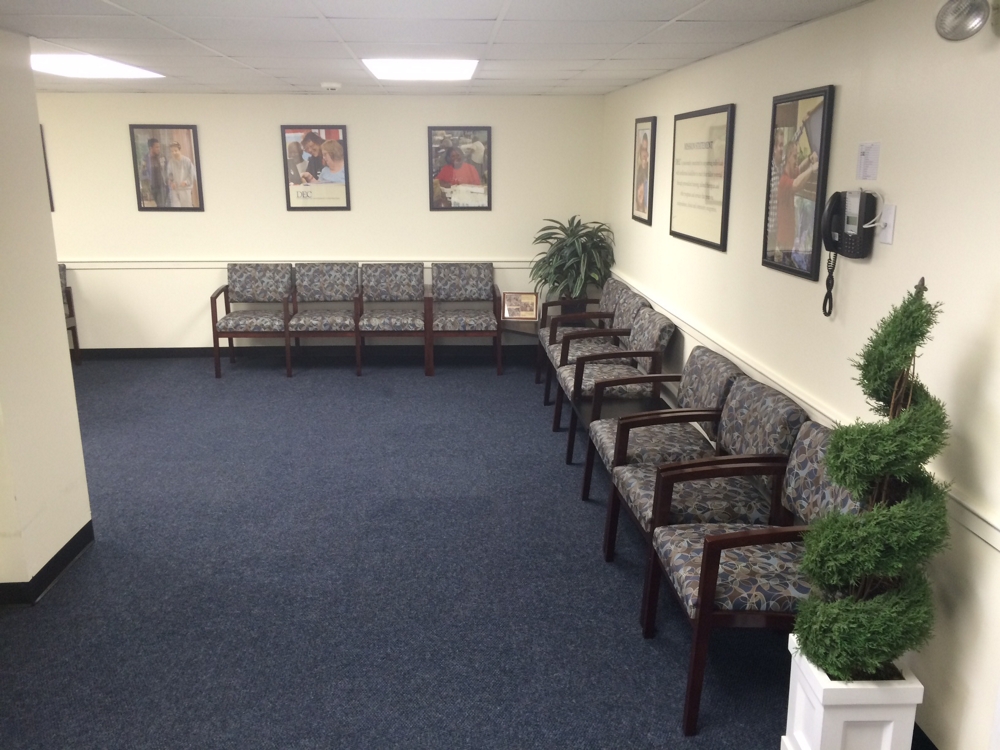 Comfortable Waiting Area with a Welcoming Vibe
When it came to the reception area, the company wanted to create a look that would be modern without seeming too stodgy. A small, sleek reception desk is positioned front and center so that guests know exactly where to go upon entering the space. Guest chairs are comfortable and stylish, accented by greenery at every corner.
At the end of the day, Parkway Clinical Laboratories was left with a modern, up-to-date office from front to back, and Dagney had a lot to say in regards to Kevin Emery and his expertise in bringing this project to life.
"I used National Business Furniture many years ago at my previous employer. When I was tasked with furnishing the newly acquired office space at my current employer, I once again contacted NBF. Since my current employer is located in a different state, I was assigned with Kevin Emery as our local Account Executive. We were adding furniture for our reception area, conference room and 14 cubicle workstations. Kevin was knowledgeable, helpful, and went out of his way to make sure we thought of everything while placing such a large order. Kevin was diligent regarding following up with any questions we had during the ordering process. Kevin was very patient and understanding while we changed our options a couple of times, he was so understanding that he had our options prepared into 3D images so we could be confident in our choices. Our order was delivered and installed with great professionalism, Kevin even came in to make sure all was going smoothly. While there was a hiccup in our order, Kevin took over the situation and made sure all was taken care to our satisfaction. We were so happy with how everything turned out, we have since placed 5 additional orders for additional office space we have acquired. It was truly a refreshing experience to work with Kevin. You can bet, Kevin will be the one I call for any additional office furnishing needs."
Want to share a tour of your office with us? Submit an office tour form and tell us what you love about your office for a chance to be featured on our website.