This month's brand spotlight shines on none other than KI. Headquartered in NBF's home state of Wisconsin, KI shares our same quality- and customer-driven values. Though it's hard to pick favorites from this Best of NeoCon award winning manufacturer, let's take a look at some of our best KI collection picks.
Toggle Collection. This collection of easy-to-use adjustable height desks was designed to help you stay healthier in the office. The height of each desk has a range of 26" to 52", which allows a user to alternate between sitting and standing in a fluid motion without needing to stop their work. The electric height adjustment allows users to adjust their height with the simple touch of a button, unlike gas lift and crank desks that can take more time to operate.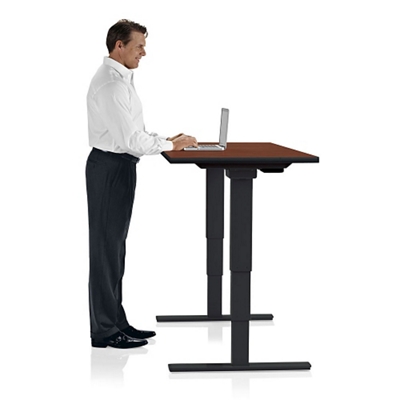 Torsion on the Go Collection. Rather than catering to the office worker, KI's Torsion on the Go is designed to support the workforce of the future by helping students learn more effectively in the classroom. This collection is made up of chairs with and without tablet arms that make classrooms much more functional and engaging both to students and educators alike. The nesting design on these chairs makes them a breeze to store and to move around the classroom in groups. Speaking of moving, check out those dual-wheel casters. The mobility factor on these school chairs makes them easy for students of all ages to move from one area of the classroom to the next, making breakout group sessions as easy as can be.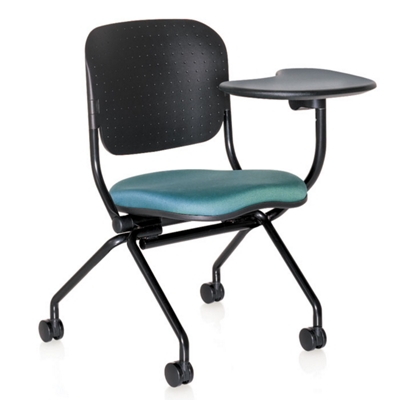 Intellect Collection. Another classroom collection, the Intellect desks and chairs have a unique, modern appeal that you don't find in schools every day. These innovative furnishings are designed with desks that provide more legroom for young students and chairs that can be easily stacked on top of one another for easy cleanup. Sleek and streamlined, members of this collection are compact enough to save floor space in your classroom, but roomy enough to keep kids comfy.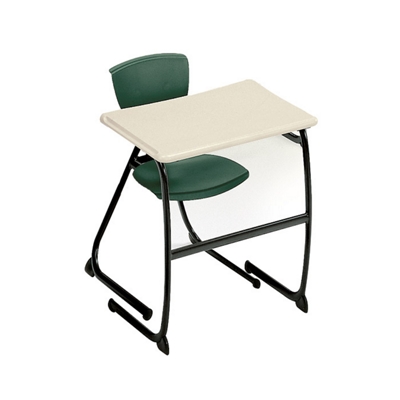 Athens Collection. A breakroom table is a breakroom table, right? Not by KI's standards. Their beautiful Athens Collection takes dining to the next level. With thick 1-1/4" table tops, these guys are much stronger than the average bistro table. Each table is supported by a singular tubular steel leg, which is flared at the bottom for both stability and style. A durable laminate table top is highly resistant to scratches and stains, which is ideal for use in a high traffic cafeteria.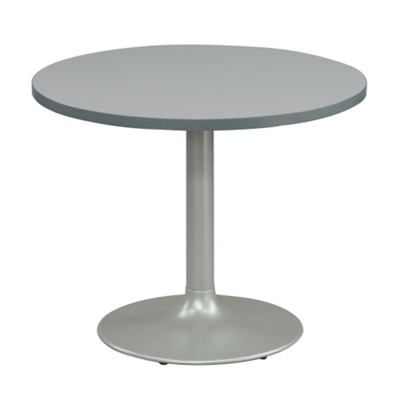 360 Degree Collection. The 360 Degree Collection was specifically designed to enhance creative teaching methods and trends. Offering the ultimate in adaptability, configurability and comfort, these chair desks can roll, rotate, swivel and adjust however needed. With these chair desks, students can effortlessly twist and turn to face the instructor no matter what classroom activities are taking place. The minimal base of the units are also a breeze to clean under, which janitorial staff will appreciate.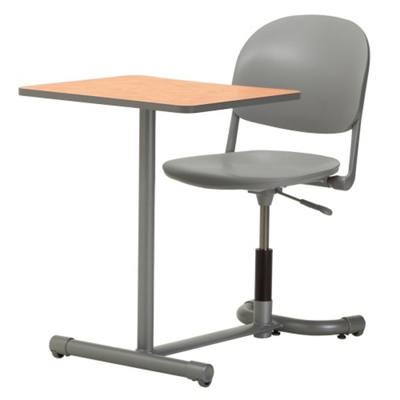 Need help finding furniture that works? Shop our full collection of KI furniture here.