When it comes to furnishing a medical facility, it's important to select furniture that will make patients and guests feel at ease during their stay. Intensa, a renowned manufacturer of medical and laboratory furnishings, looks at healthcare products differently from many other manufacturers—not as equipment, but as furniture. Making your medical facility feel more inviting and homelike helps patients and their loved ones feel calmer, helping to speed up the healing process.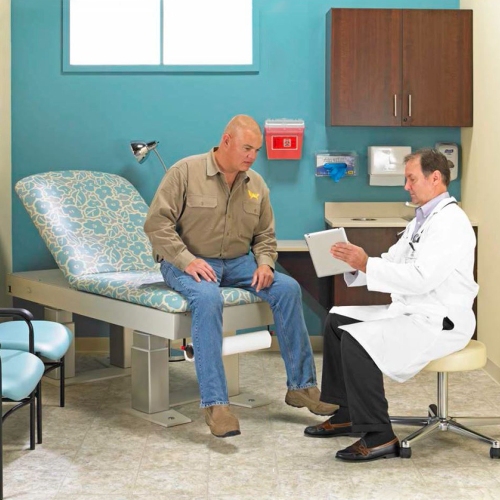 Exam tables. From basic treatment tables to state of the art electric lift exam tables, Intensa has just what your patient room needs to be a safe, welcoming environment for patients and caregivers alike. Options in the 400 Series include a hi-low exam table with assist arms and storage, a bariatric exam table with power assisted back and a pediatric manual table with storage. With all of these options to choose from and more, finding the right Intensa exam table for your medical facility is easy.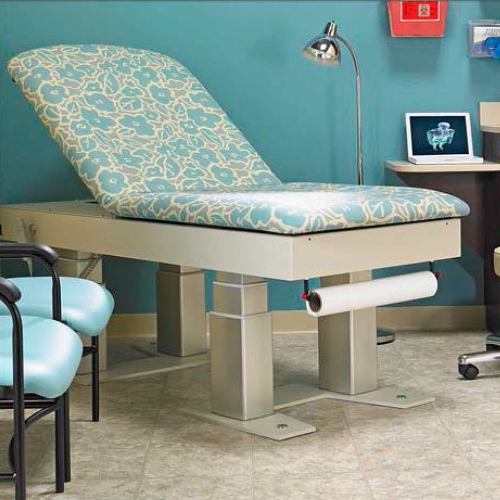 Textile options. Not only does Intensa manufacture a wide range of different types of exam tables, but they're also leaders in offering healthcare grade vinyl in a vast array of colors and patterns. Most manufacturers only offer a limited color palette of basic beige and other muted colors, but with Intensa the options are endless. This way, achieving a look of serenity is easy, even in the type of room that can normally make a visitor feel uneasy.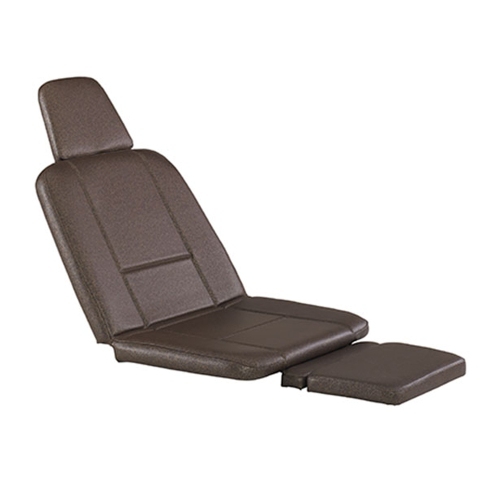 Replacement exam table tops. The upholstery on exam tables doesn't last forever, and these textiles must be replaced immediately once a rip or crack appears, lest your facility face hefty fines for health code violations. What many don't realize when they purchase a new exam tables is that when the upholstery rips, most manufacturers require that you purchase an entirely new exam table, which comes at a hefty price. Intensa, on the other hand, offers a replacement exam table top program wherein you can simply replace your old upholstery at a fraction of the cost of replacing the whole table. It will save your healthcare facility a ton of money, and you'll have plenty of fun colors and patterns to choose from once you do need to switch out!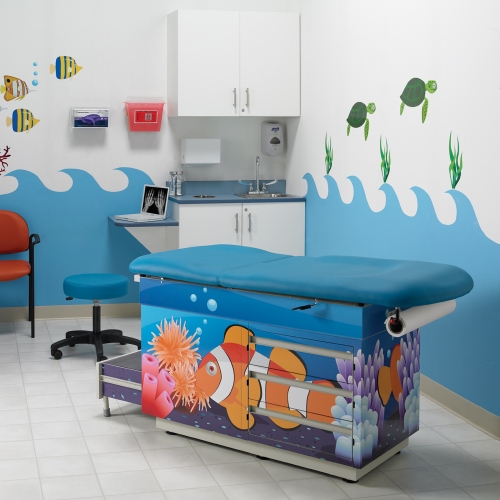 Pediatric furniture. Because of its focus on design, Intensa is a leader in the manufacturing of exam tables and other furnishings for pediatric offices. Like adult care equipment, pediatric furniture is made with the same safety concerns in mind, but are sized smaller to suit children and are decorated in fun and exciting designs that help make kids feel at ease when visiting the doctor.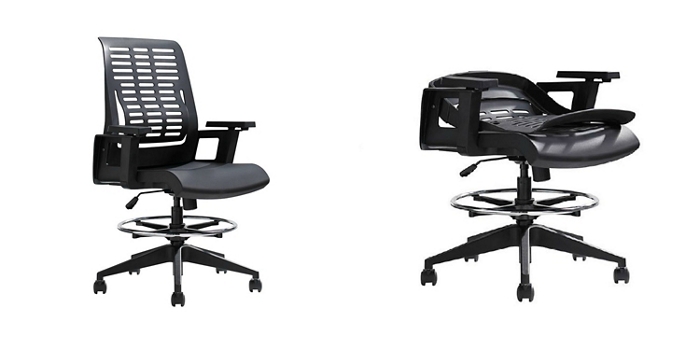 Doctor and lab stools. Intensa doctor and lab stools are reasonably priced, and you'll be hard-pressed to find medical chairs of a higher quality. Physician stools are upholstered in healthcare grade vinyl and come with a number of special features, including those with a back, with a foot ring and with a high weight capacity. Lab stools also come in many styles, and the polyurethane chair with flip-down back is particularly popular due to its ability to be stored beneath workstations to keep walkways clear.
Need more help choosing the best Intensa furniture and equipment for your healthcare facility? We're happy to help! Call our medical furniture experts today at (800) 558-1010 or shop our full selection of healthcare furniture here.