Industry: Government
Location: Baytown, TX
NBF Sales Executive: Brian Hunter
Furniture Collections Used: HON Foundation Series, Global Swap, andNBF Signature Series At Work Collection
Baytown Area Water Authority is a government agency providing water utility to citizens in the city of Baytown, Texas. When the building was remodeled in 2018, employees took it as the ideal opportunity to bring in a fresh new look with some functional furniture. From the breakroom to each private office, Baytown Area Water Authority was able to transform its space with help from NBF Account Executive Brian Hunter.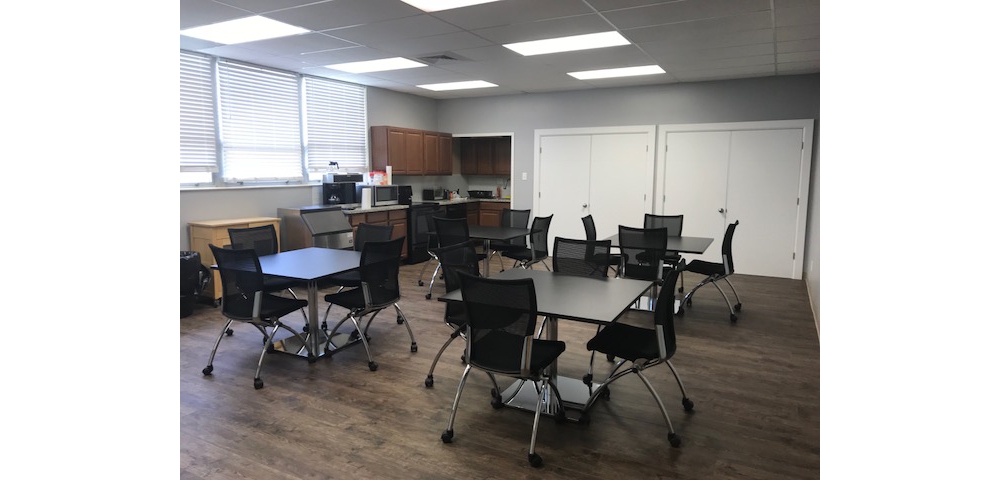 A Beautiful Breakroom
Employees in this small office include a mixture of seasoned and young professionals, so the organization wanted to provide a breakroom where coworkers could collaborate and enjoy taking a break. The addition of tables from the Global Swap collection and nesting chairs from the Mayline Valore collection turned the space into a modern and modular room that allows employees to eat lunch or take a breather in peace.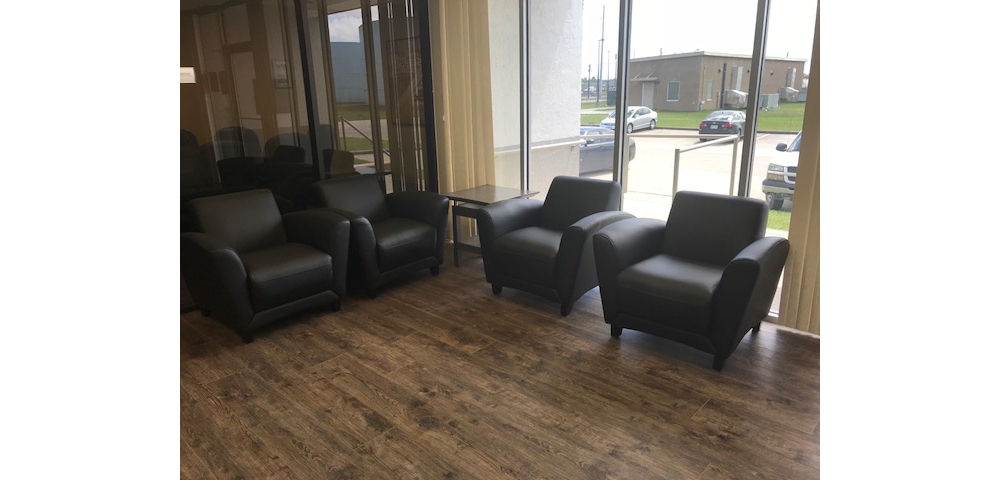 A Waiting Room that Wows
Lounge seating and tables from Mayline take the office's waiting area to a comfortable, welcoming place. Visitors walk in to an inspiring room filled with modern furniture to enjoy during their wait. The reception experience is then made even better when they sit in the cozy lounge chairs, which provide cushioned support that makes waiting for appointments a little less daunting.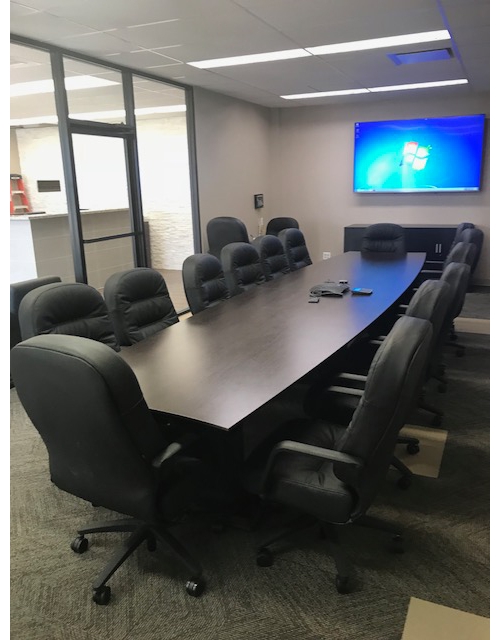 A Conference Room with Space
"One of the items we ordered was a 16" conference table used for official board meetings and planning meetings for multi-million-dollar projects."
The addition of a large conference table from Mayline's Sterling collection did just the trick for this office, providing enough space for up to 14 people. Best of all, its boat-shaped design enables everyone seated at the table to see one another during those important board meetings.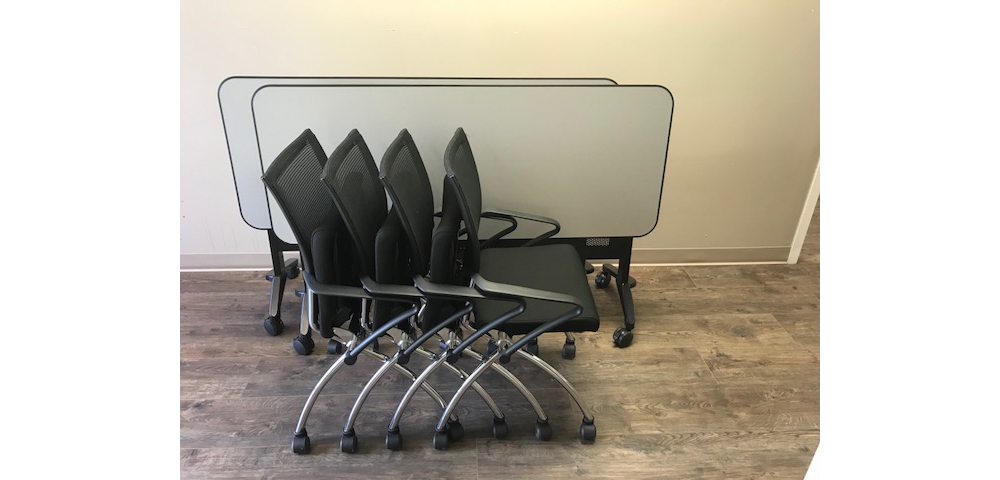 Training Room Furniture with Flexibility
While large board meetings are hugely important to the organization, so are the training sessions conducted in the office on a regular basis. Training tables from the NBF Signature Series Quik Flip collection paired with chairs from the NBF Signature Series Nex collection feature nesting capabilities that make them a breeze to move, transport and store as needed. This way, the training room is able to accommodate any class size at a moment's notice.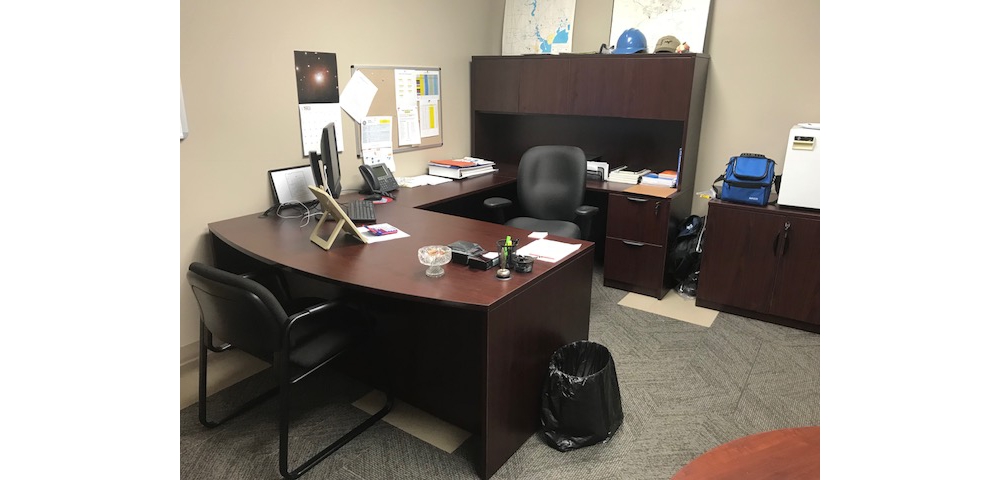 Traditional Office Design
Baytown Area Water Authority already had a clear vision of what they wanted in their office before contacting NBF, and Brian Hunter helped them achieve it. Hunter Recommended casegoods to incorporate the traditional style government groups typically gravitate toward. Desk systems from these lines provide plenty of work surface space as well as filing and concealed storage so that everyone can work in a productive manner.
"While I had a good idea of what I wanted and needed, Brian was able to provide me with several options as well as the features and benefits of each item and how it would impact my office. The furniture looks great! We have received several compliments from visitors and staff."
Looking for furniture that works for your government office? Peruse our full selection of GSA office furniture here or check out more NBF case studies.