Industry: Healthcare
Location: Garland, TX
NBF Account Executive: Rusty Jenkins
Providers at Baylor Scott & White Family Medical Center treat patients of all ages, from newborn to geriatric care. Known for its comprehensive, quality medical care, the center needed a comforting look that would support patient wellness in its brand new building. With a wide variety of spaces to design and strict standards to adhere to, NBF Account Executive Rusty Jenkins was needed to help the medical facility bring this large project to life.
Patient Rooms
Baylor Scott & White Family Medical Center assists patients with managing chronic medical concerns such as diabetes, hypertension, depression and cholesterol. Due to its wide array of services, patient rooms in the facility needed to be outfitted with furniture that could do it all. High quality exam tables, doctor stools, guest seating and storage options were carefully selected to support patient and caregiver needs. All rooms have been designed with a warm, comfortable look in mind to promote healing and a sense of calm.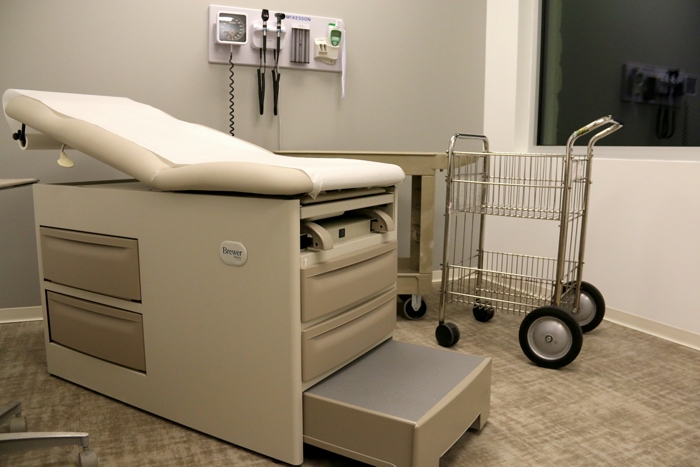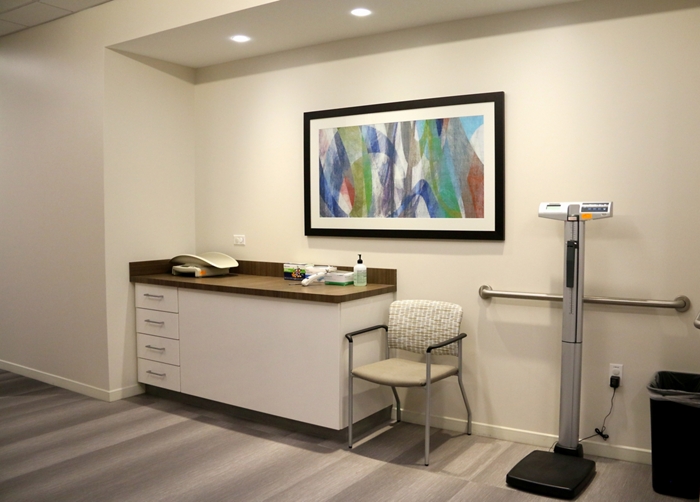 Infusion Therapy and Phlebotomy
Stations for infusion therapy and phlebotomy are designed to be as comfortable and inviting as possible. Warm colors and bright artwork make the spaces feel a little more like home, helping patients feel more at ease with procedures that commonly cause anxiety and stress. Curtains between each station provide privacy while maximizing space, and everything in the space is easy to clean with healthcare-grade cleaners.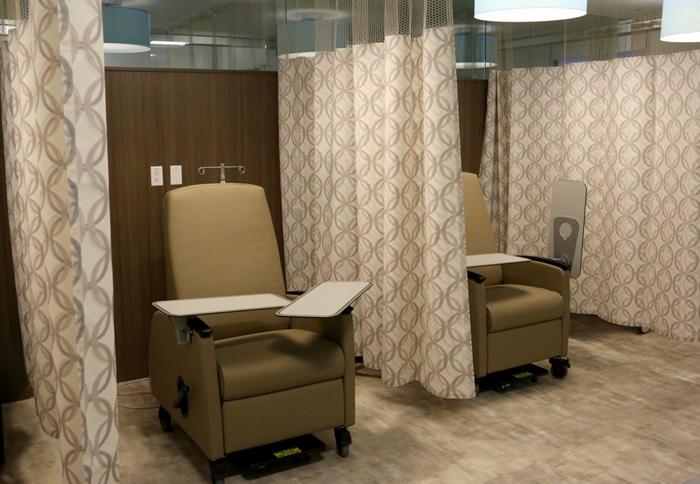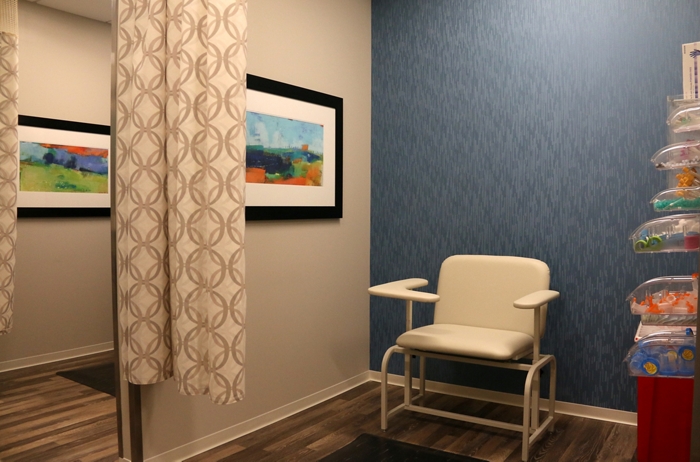 Waiting Areas
The medical center is outfitted with several waiting areas, each designed with a residential look for guest comfort. Large reception desks provide a beautiful focal point and make it clear to patients where to go for assistance. Seating options are varied to provide patients with a choice for where they'd like to sit. Everything in the waiting area has an inviting look and cleanable design, bridging the gap between medical and residential just as Baylor Scott & White standards require.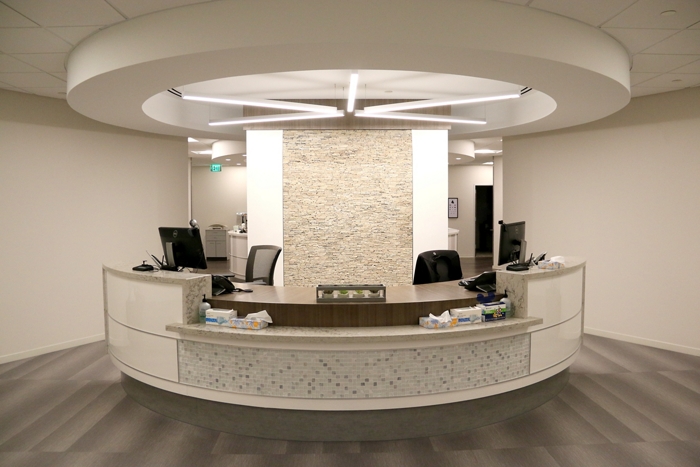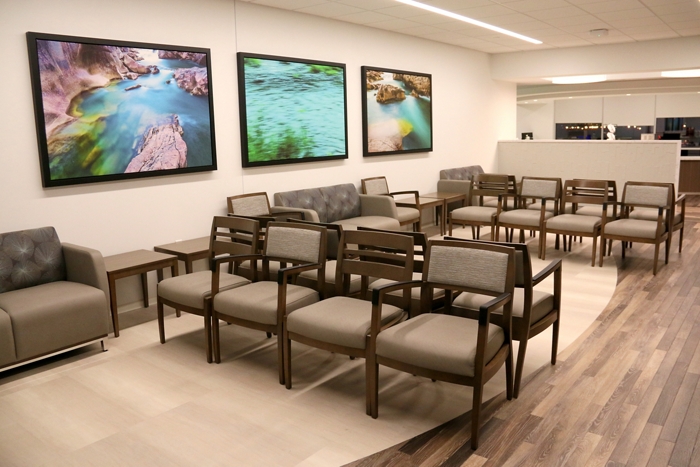 Caregiver Workspaces
Caregiver workstations were outfitted in desks, storage and office chairs designed for comfort. Mesh back chairs provide cool support for caregivers, while spacious desks can be shared by multiple workers at a time. Metal filing cabinets are practical and durable for long-lasting use.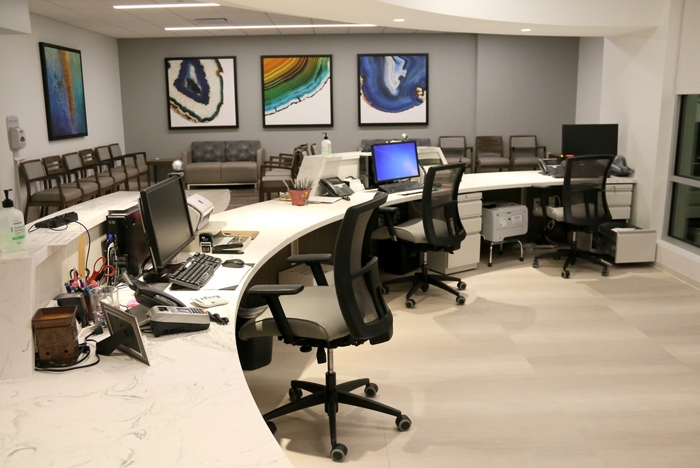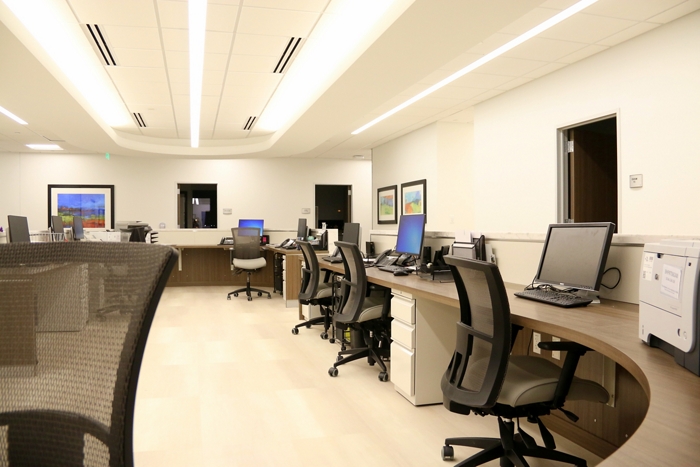 Staff Breakrooms
The employee breakroom is designed to be clean and crisp, with white tables and chairs that give the room an open look. Like the rest of the building, the breakroom is designed to be hygienic and easy to clean.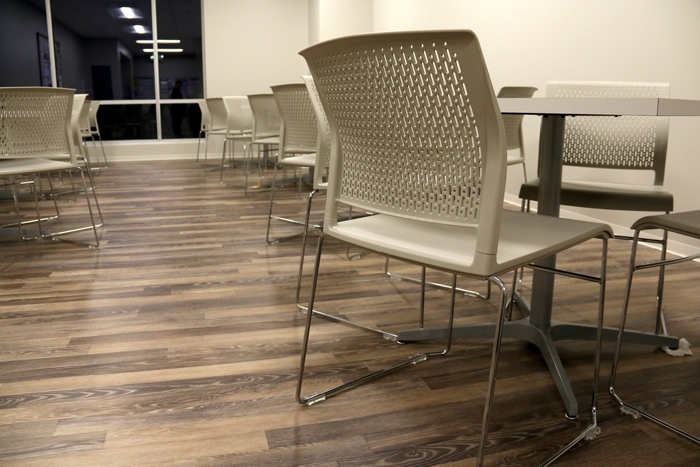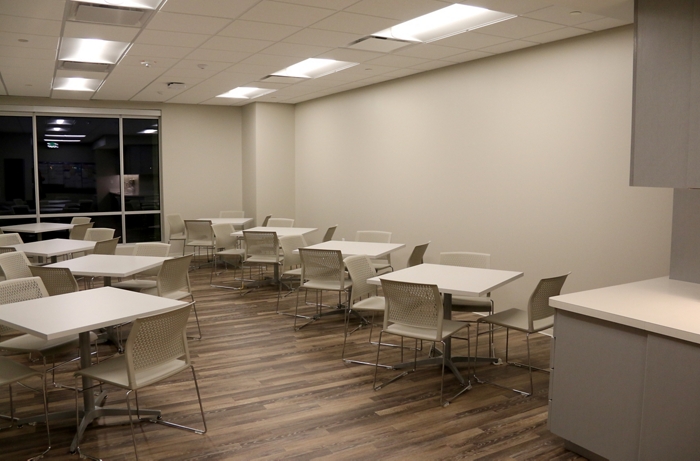 Private Offices
Private offices throughout the building were equipped with various types of workstations to suit a wide range of needs. From U-shaped workstations to adjustable height desks, every private office is made with ergonomics and comfort in mind. Mesh back chairs that match caregiver workstation chairs are the finishing touches in these spaces.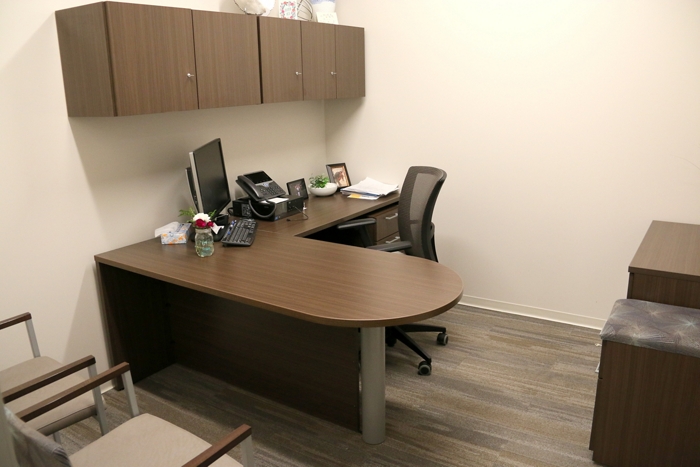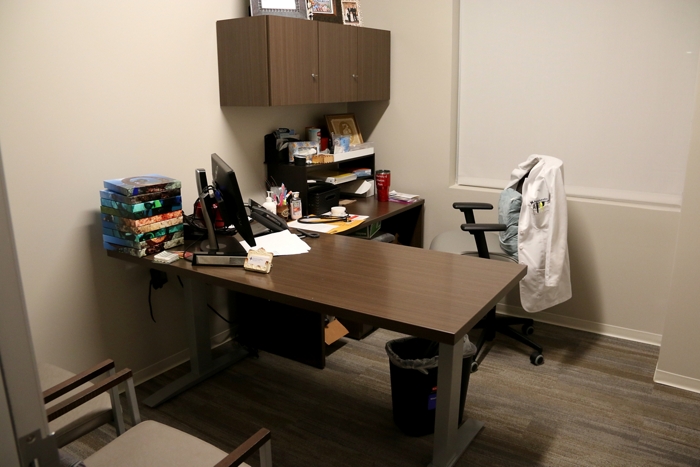 In its new building, Baylor Scott & White Family Medical Center was able to achieve a modern look with a residential feel while maintaining the rigorous standards set for healthcare spaces. Because NBF account executive Rusty Jenkins has a long history of working with the Baylor design team, the process was seamless for everyone involved.