When Animal Medical Center of Marquette moved offices to its new location in Province, Michigan, it took the opportunity to update the whole look of its clinic. A fresh, modern aesthetic was wanted. Healthcare-grade furniture made to withstand daily use by humans and animals alike was needed. NBF account executive Anna Reedy helped tie it all together. Download the case study PDF here.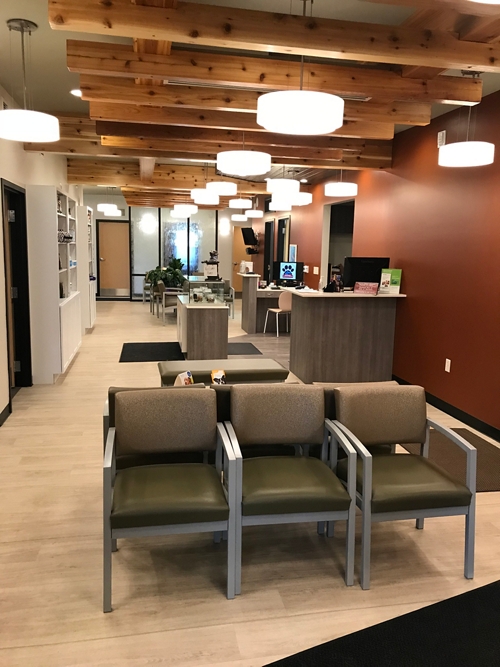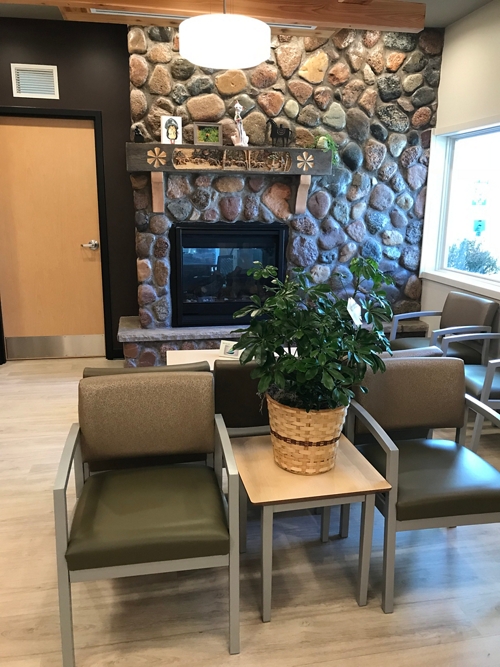 Welcoming Waiting Room
The animal hospital wanted to create a waiting area that would not only be safe for pets but welcoming for pet parents and easy-toclean for staff as well. This was accomplished via tables and chairs designed with a healthcare setting in mind. The Lesro Newport collection features durable laminate table tops and vinyl-upholstered guest chairs that are a breeze to wipe down at the end of each day. Metal framework on tables and chairs provides a modern look while also keeping the space easy to clean and as germ-free as possible. Overall, the space has been brought to life with a neutral color scheme that feels warm and comforting and highlights important features such as the clinic's cat adoption center.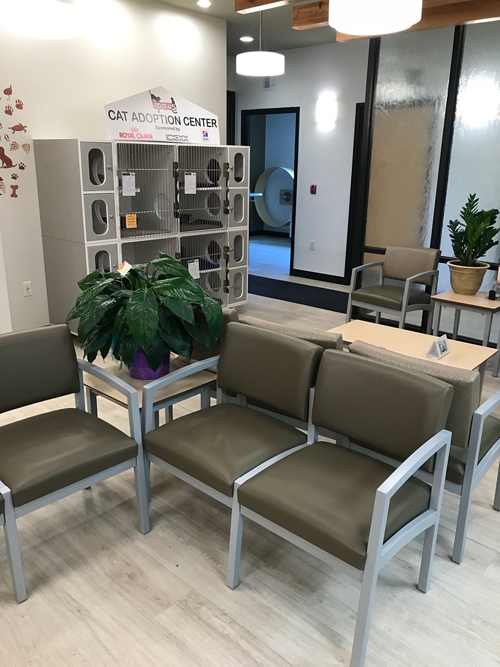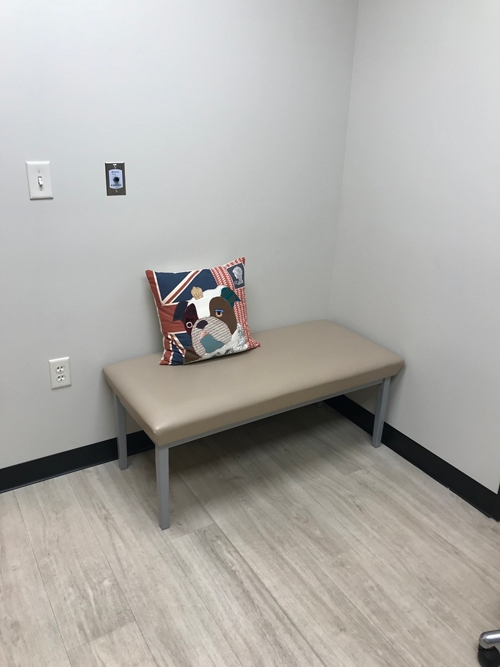 Functional Patient Rooms
In the patient rooms, safety and cleanliness come first. Vinyl doctor stools, stainless steel waste receptacles, easy-clean whiteboards and medical accessory storage was all added to make each room a safe, efficient environment. Attention to details such as product construction allows medical professionals to do their work effectively, while pets can remain safe from contamination due to the sterile environment.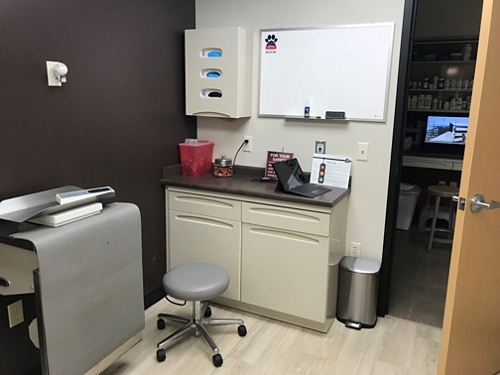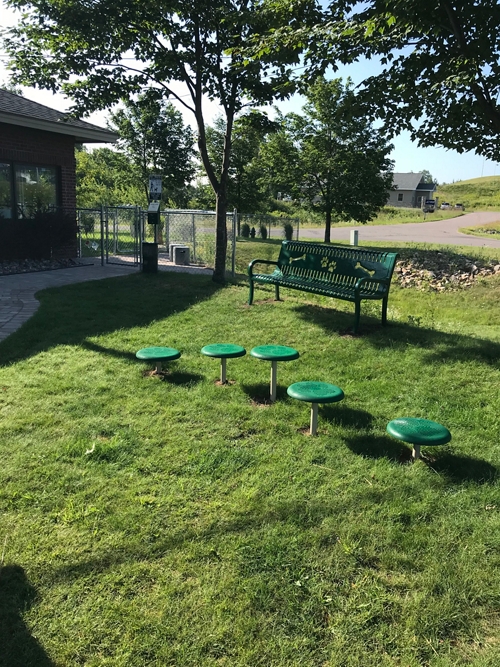 Fun Outdoor Play Area
The vet can be fun! An outside area at the clinic serves as an agility playground for visiting dogs. Outdoor-approved equipment from Ultra Play's BarkPark collection allows canine guests to let loose and have a little fun. Yard equipment perfectly ties in the welcoming, modern look of Animal Medical Center of Marquette's new campus.