Industry: Construction
Location: Fitchburg, MA
Furniture Collection Used: NBF Signature Series Urban Collection
When it came time for Shelli Chesbrough of PJ Albert, Inc. to redesign her office, she had a lot of requirements for the space. From ample storage and work surface to furniture that would make her office both beautiful and functional, here's what she found to check everything off her list.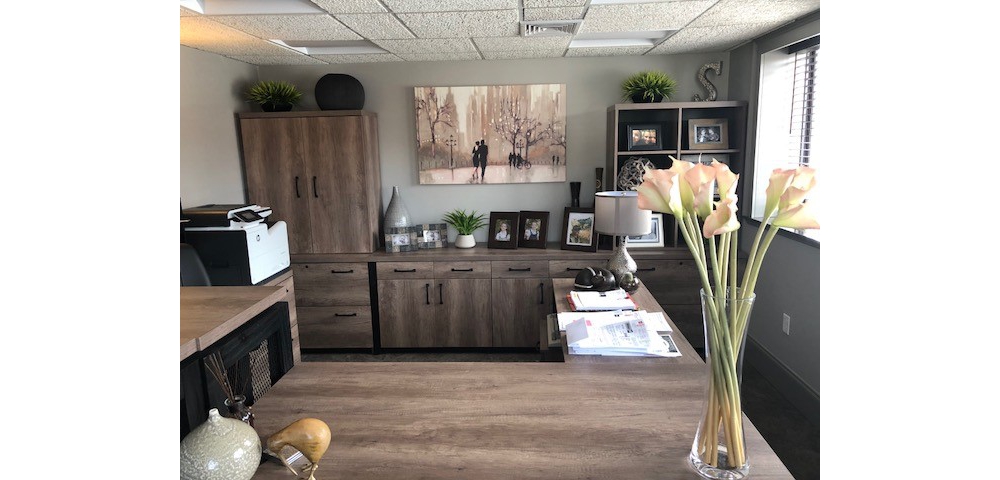 Modern Design with an Urban Twist
Chesbrough wanted furniture in her office that would bring a fresh and airy appearance to the space. The NBF Signature Series Urban collection in its weathered walnut finish provided just the right blend of modern and industrial to tie in her earthy color palette and prevent the room from looking too cluttered.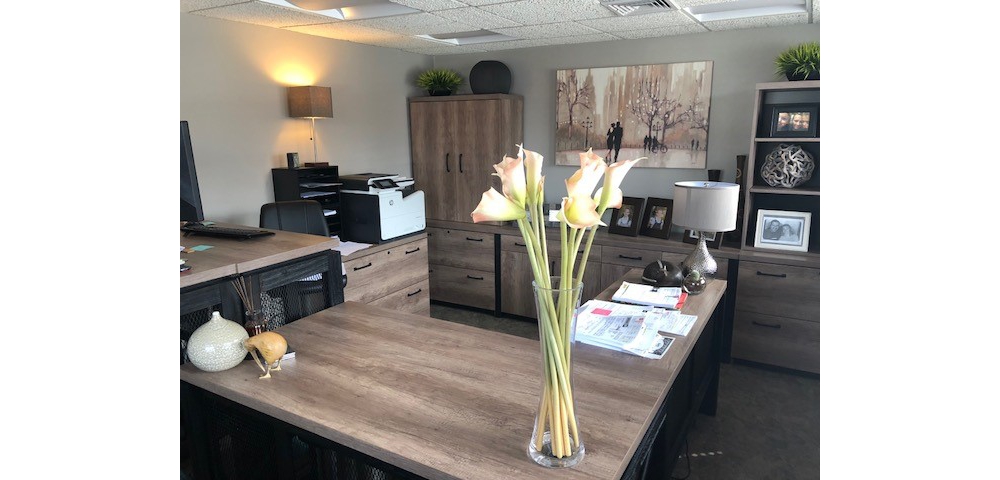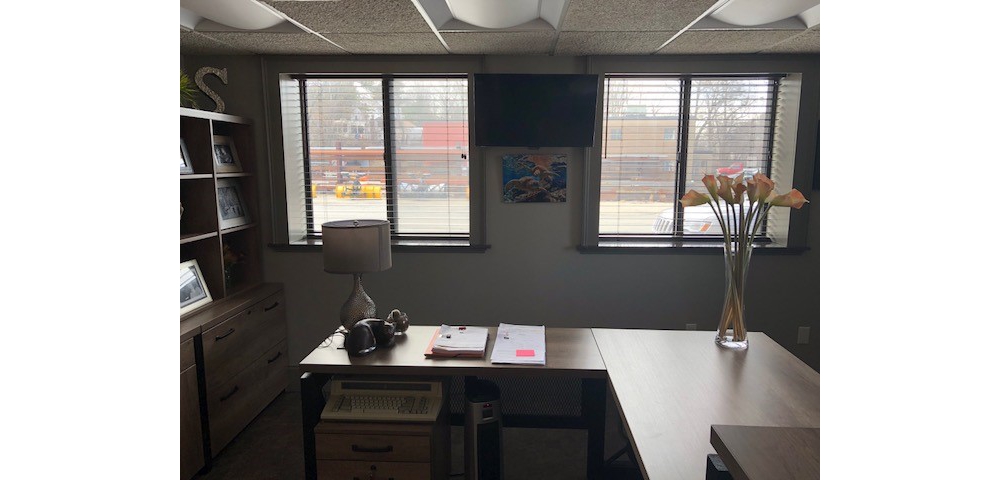 Plenty of Space for Work
More important than the look of this office was its work surface and storage space. Chesbrough needed to have enough room for her computer work, her paperwork and additional space for meeting with people, so she needed a large desk that could handle her heavy workload. In addition to desk space to work on, she also needed plenty of storage and filing cabinets for housing paperwork, office supplies and personal items. Three lateral files provide plenty of paper filing, while a credenza and closed door unit provide room for concealed storage. An open shelf bookcase and plenty of surface area gives Chesbrough room for displaying décor and family photos.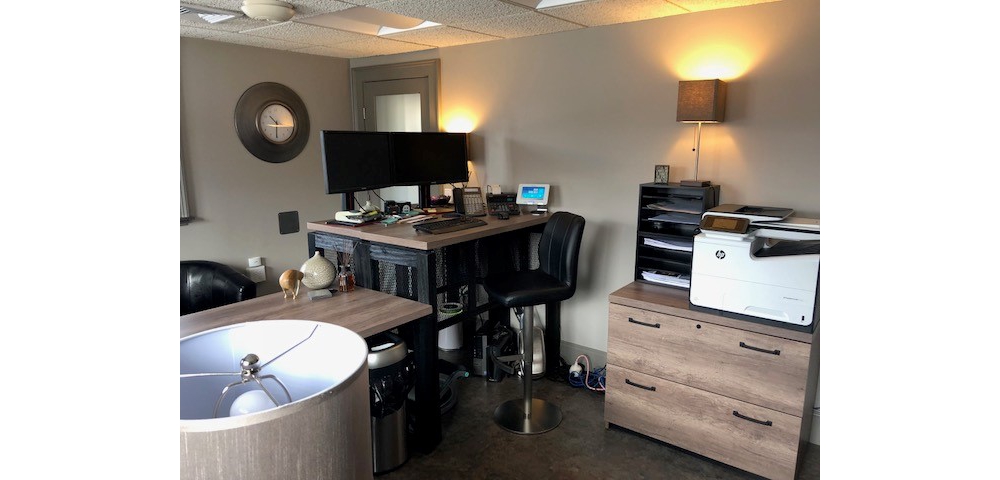 A Place for Standing on the Job
When asked what's the one piece of furniture you couldn't live without, Chesbrough replied, "The stand-up desk in the Urban line! I have lower back and neck issues. Sitting all day is not an option!"
The addition of two standing desks beside her large L-desk gives Chesbrough the option to alternate between sitting and standing in the comfort of one workspace. This helps keep her neck and back pain at bay while preventing some of the other negative side effects of sitting all day long.
From its fresh, modern look to the way it helps Chesbrough stay healthier while she works, this PJ Albert office is just what the productive employee needs to stay focused and on task throughout each day.