Industry: Healthcare
Location: McMurray, PA
NBF Account Executive: Deb McDermott
Furniture Collections Used: Lesro Newport
With a growing business comes a growing need for more space and more furniture. When Cranberry Psychological Center, Inc. Expanded the size of its waiting room to accommodate its growing number of patients, it needed the right furniture to fit the space. With help from NBF Account Executive Deb McDermott, Cranberry Psychological Center was able to elevate the look of its lobby to something comfortable, professional and beautiful too.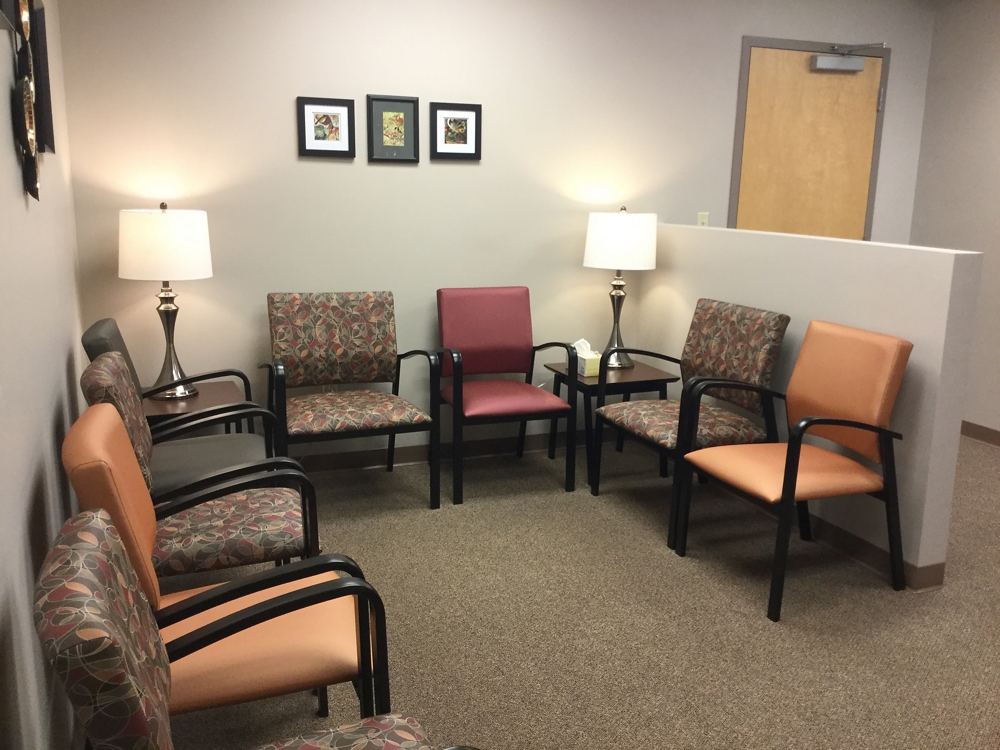 A Look That Says Home
One of the most important factors in the remodeling of this office was the appearance of the space. Cranberry Psychological Center wanted to create a look that would comfort patients while giving off a warm, professional vibe. This effect was accomplished by McDermott's suggested Lesro Newport chairs, which feature a sleek, streamlined silhouette. The style in the waiting room was kicked up another notch by the addition of Newport chairs in a variety of exciting yet coordinating colors, including shades of red, orange, gray and a Revolve pattern in the color Cappola. These colors paired beautifully with the black metal arms of the chairs and with the artwork on the walls of the waiting room to create a look that feels less like a psychological center and more like home.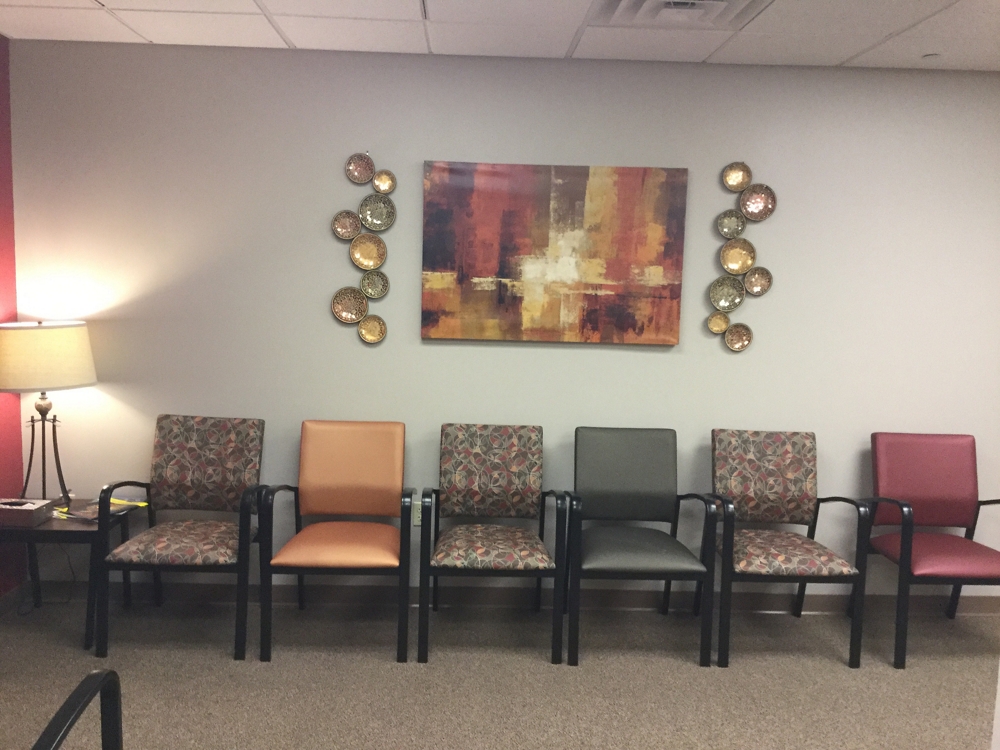 Quality to Count On
Looks aren't everything, and there are certain considerations that must be taken into account when outfitting a medical facility that may not be necessary in the average waiting room. For example, furniture in this type of office must be easy to clean. This has been made possible thanks to the vinyl CF Stinson upholstery on these Newport chairs. In addition to its easy-care vinyl, each chair also has metal framework and a cleanout space between the seat and back to make wipe-down a breeze.
In addition to cleanability, staff needed furniture that would be of a quality good enough to last. Seating in this waiting room is used on a regular basis and is therefore subject to wear and tear over time. Seating from Lesro in a commercial grade upholstery with a metal frame is reliable enough that it will not need to be replaced for years to come.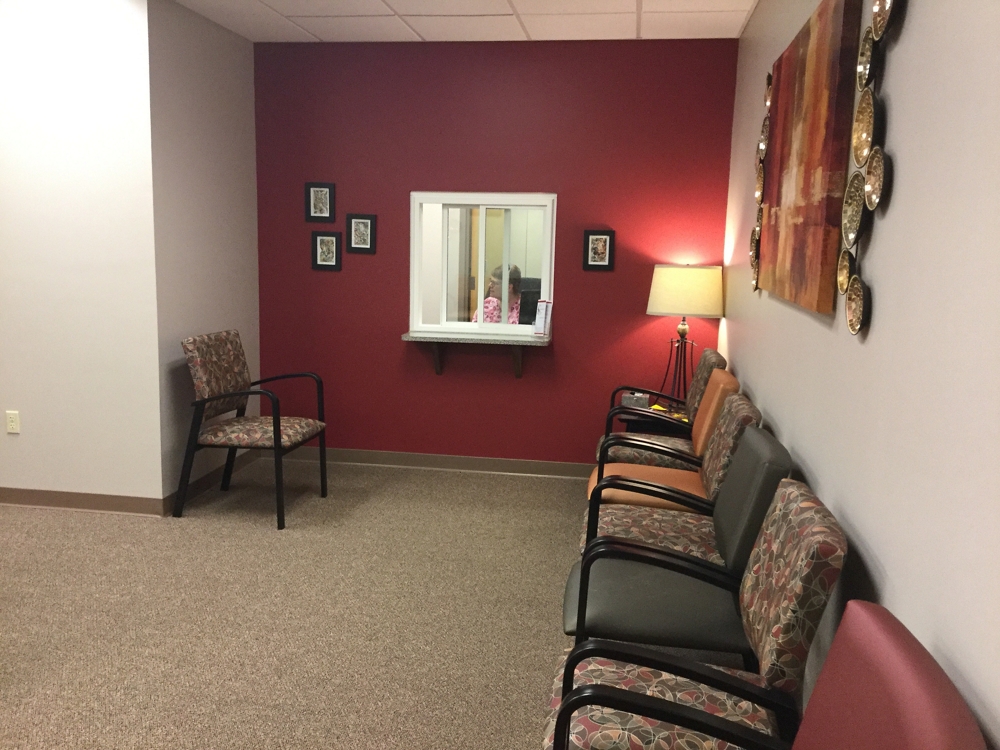 Budget-Friendly Solutions
Budget is always a factor when it comes to an office redesign, and this space was no different. Achieving the look and the level of quality needed in this office is an easy enough task, but add a strict budget on top of that and things can get complicated. Fortunately for Cranberry Psychological Center, Deb McDermott and the space planning team at National Business Furniture have the tools and knowledge needed to come up with a solution that is not only beautiful, cleanable and functional, but affordable as well.
"Deb McDermott was fantastic through the process. We had a only a "concept" of how we wanted the room to appear. Even though we enlarged the room, we were still restricted to the size and layout. After spending some time getting to know the business and what we were going for, Deb spent time helping to pick a style and went over fabrics and colors extensively. She made suggestions based on budget. We received the library of samples selected to feel and view in person in the office setting. The actual space drawing in color was great and helped us anticipate the finished product. We truly appreciated her knowledge and suggestion. Follow up was great and she even stopped by to view the finished product! Great service. The installers were great, too."
To see more NBF office tours, visit our office tour page or submit your office tour here.